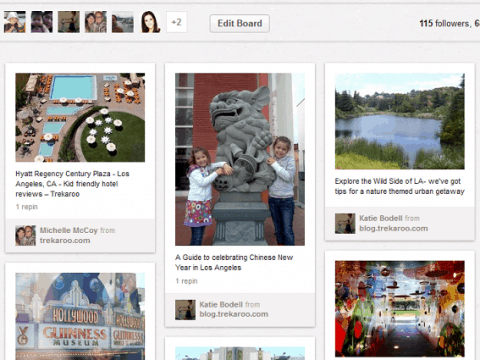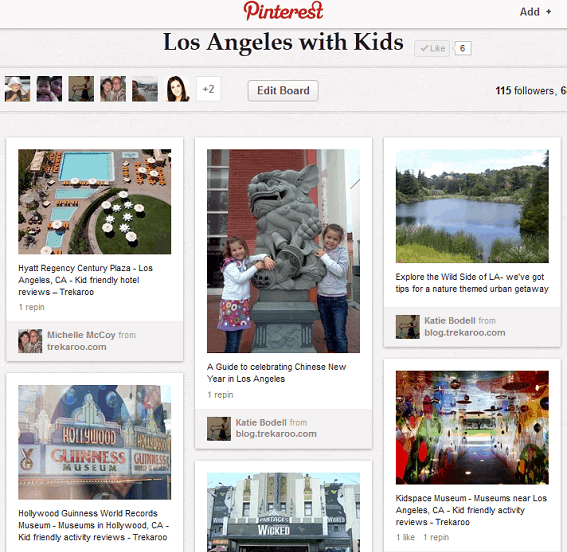 Saturday is my Pinterest day. There are no lunches to pack, no rushed dinners to make after school and activities, and it's a day I (usually) mentally check-out of work. I browse Pinterest to clear my mind, but also to plan everything from dinner parties to travel. Why travel, you ask? Excellent question, but let's start with the basics.
I've Heard of Pinterest, But What Is It?
Instead of clipping magazine articles and filing them into a binder or thumb-tacking printed photos onto a store-bought pin board, Pinterest is way to organize your projects and ideas on to online boards. The entire internet is your source versus just your camera, mail subscriptions, or magazines you grab in the check-out line.
Pinterest is social. You probably know people, businesses, and websites (like Trekaroo) that use it. After you join Pinterest, follow them. The greatest ideas come from those who found them before you. Pinners you follow will share items you didn't even know you needed to buy, recipes that will blow you away, and destinations to add to your bucket list. Your Pinterest news feed is similar to your Facebook news feed, in that you'll see what your fellow pinners are up to after logging in.
How Do I Pin?

Once you establish a Pinterest account, adding pins to your boards is simple. You can do it in three easy ways:
Look for the "Pin It" button on websites: We have one at the top of this post (you know you want to click it!).
Add the "Pin It" button to your browser: This is by the easiest method as not all articles, photos, and websites have a "Pin It" button. Installing this goody will take about a minute and turn you into a pinning machine. Get the "Pin It" button here.
Re-pin directly from Pinterest: Plug your destination or whatever it is you're looking for into the Pinterest search box or just scan your news feed after you log in. See a zoo you haven't been to or a must-try cupcake recipe? Re-pin it on to your own boards that you can create and organize.
Why Use Pinterest For Travel?
Have you ever looked at photo in a travel magazine and thought, "Wow, I need to go there," and either ripped out the page or made a mental note? Pinterest is that on steroids. The photos and short descriptions underneath pins make it easy for you to quickly decide whether or not you'd like to read more. And, if you want more, just click the pin to view the full article or photo montage.
For example, Trekaroo has a Los Angeles With Kids Pinterest board (see top photo) with 68 current recommendations and is growing by the day. Scanning this entire board takes just a few minutes (or much less), because your mind is absorbing the visual along with text. If you're planning a trip to LA, you can quickly re-pin our LA pins that interest you. We re-pin family travel articles and photos that we like, too.
Here is why else Pinterest works for travel:
As I just mentioned, scrolling through photos is faster, easier and less stressful than scrolling through text or lists. I'm mentioning it again, because it's important.
Many Visitor's Bureaus and Tourism Boards use Pinterest. One of our Superoos just visited Central Kentucky. The town of Lebanon might be small, but it's easy to see what it's all about by glancing at Lebanon, Kentucky's Pinterest boards. Not to mention, that these organizations are also running fabulous Pinterest contests. See Pin to Win a Myrtle Beach Vacation.
Hotels use Pinterest, and they're not just pinning hotel-centric stuff. Considering a certain hotel? Check their Pinterest boards for nearby dining recommendations, kid-friendly activities, and more.
The media is using Pinterest. Travel magazines, the Travel Channel, newspapers, and travel bloggers use Pinterest. Just have a look at the Travel Channel's National Parks board or even their Best Sandwich in America board. These outlets (as well as the hotels) have breathtaking photos that make you want to go, go, go!
Trekaroo uses Pinterest! There's no better source of family travel information than a review site powered by the opinions of parents, right?
This wealth of information is just a mouse click or two away.
How Do I Pin From Trekaroo?

From the Trekaroo blog, just click the "Pin It " button at the top of the post. However, pinning a specific hotel, restaurant or attraction, such as the San Diego Zoo, takes just one quick, extra step.
Find the Trekaroo activity, hotel or restaurant you'd like to pin. Click on the photos.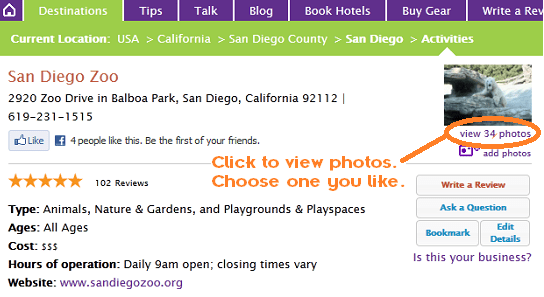 Once the photo box pops up, click on the arrows to find the photo you like. Let's use the polar bear, because he's cute!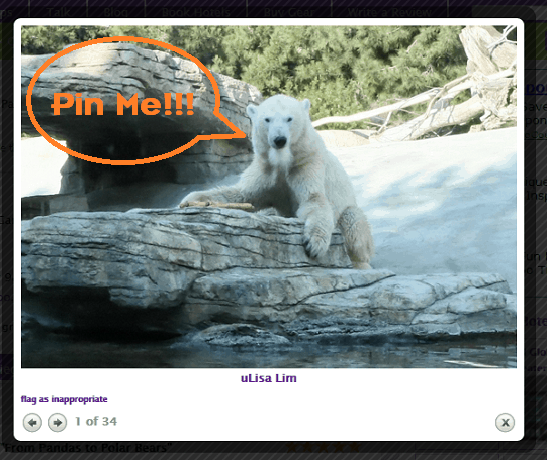 Once your photo of choice is visible, click on your browser's "Pin It" button. This box will pop up, just like it does with any other website.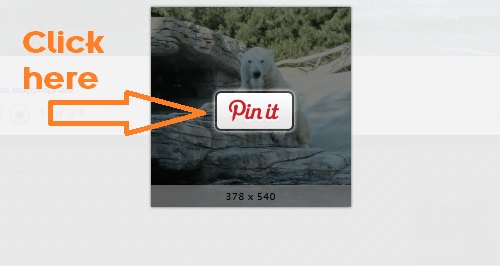 Boom. Add the pin to a board you've already created or create one on the spot. This entire process takes just seconds. You can tag users you follow in the pin's comment section, just like Facebook, by using the "@" sign prior to typing in the name. Tag Trekaroo — we'd love to stop by and say thank you!
Do You Use Pinterest For Travel?
We certainly do. Here are three of our favorite Pinterest boards:
Family Travel Tips: Make every family outing a success with these suggestions from parents in the know.
Family Travel Destinations: A growing list of destinations that Trekaroo families have personally visited and loved.
Disney: Tips and tricks to navigating Disney parks all over the world.
If you use Pinterest for travel, please leave a link to your board in the comments section. We'd love to see where you're headed!
Travel with kids to: CA |CO | DC| FL | HI | IL |MA | NC | NJ | NY | OR| PA| TN | TX | UT | VA | WA