On my family's recent trip to Washington's Olympic Peninsula, we decided journey to the end's of the earth, or at least that is what I told my four-year-old kids to get them excited about their adventure. In actuality, we headed down a 3/4 of a mile trail which led us through a damp forest, across wetlands on cedar plank boardwalks, and out to the northwest corner of the continental United States.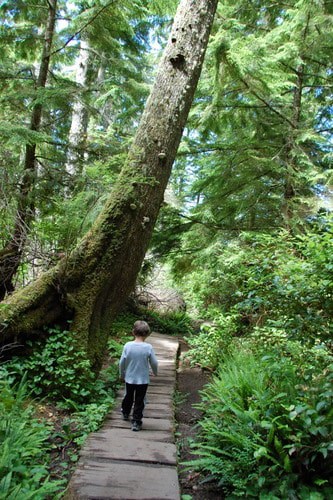 I expected it to be scenic but I never could have imagined just how jaw-dropping Cape Flattery actually is. Yes, I know describing something as "jaw-dropping" is a cliche, but my jaw actually did drop when walked to the edge of a clearing and saw this…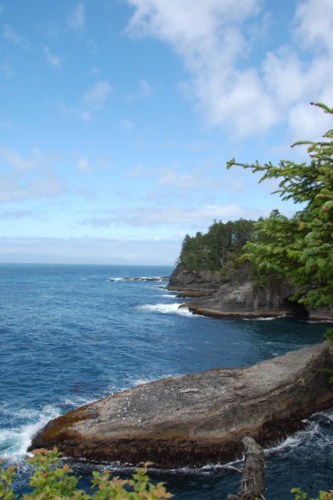 The only way I can really describe Cape Flattery is it is where Big Sur meets the Pacific Northwest. Grand trees cling to perilous cliffs which, in dramatic fashion, drop suddenly into an angry Pacific.  Massive sea caves are carved from centuries of the waves relentless pounding. Off in the distance, Tatoosh Island, with its charming red-roofed lighthouse serve as the final sign of land for thousands of miles.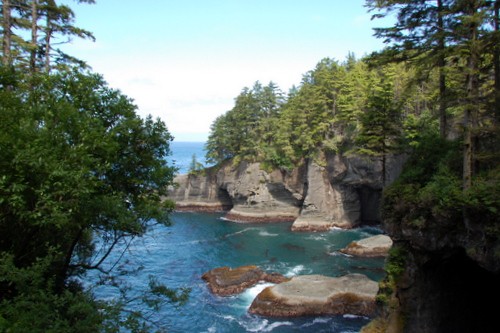 Cape Flattery is on the Makah Reservation so please be respectful of their land. The day we visited, we had just missed a gray whale which passed by the cape but were lucky enough to have a tribal member sitting at the lookout and happy to point out a soaring bald eagle in the distance as well as playful looking puffins diving for fish in the churning waters far below. Sea otters, seals, orcas, and humpback whales are also seen in the area.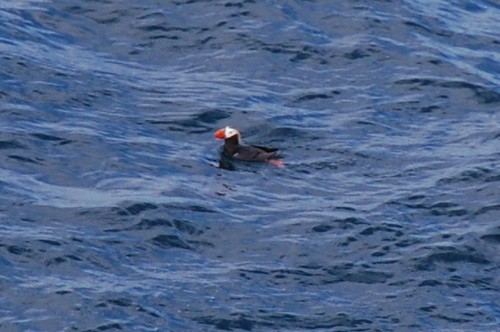 Interested in taking your kids to the edge of the earth? Read my full review of Cape Flattery.
View many more amazing travel photos at Delicious Baby's Photo Friday.
Travel with kids to: CA |CO | DC | FL | HI | IL |MA | NC | NY | OR | PA | TN | TX | VA | WA