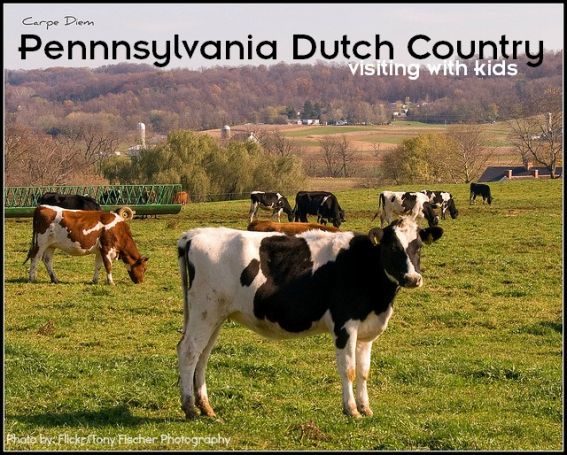 When we left California ten years ago for our new East Coast home, I decided that I was going to visit all of the places that I'd only heard about on TV.  Pennsylvania Dutch Country is one of those places.
I loaded up my dudes this spring to enjoy the Amish lifestyle and experience the many joys of Lancaster County, Pennsylvania.  Thanks to the weather, our trip was less frolicking through Amish farms than I imagined it would be, but we still had the opportunity to experience some of the charm and pleasures of Dutch Country.
Bigger Family Friendly Lodging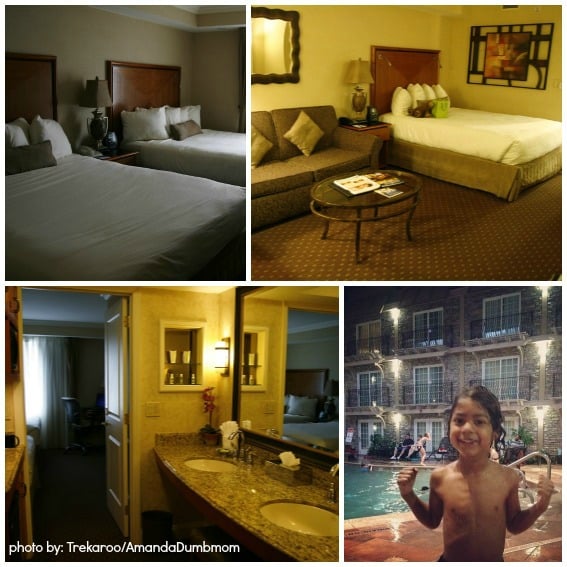 Lancaster County is filled with charming bed and breakfasts and unique accommodations steeped in local tradition (the Red Caboose Inn, where you sleep in an actual train car, looked like serious fun!).  However, as a family of five, with young children in tow, bed and breakfasts are rarely a good fit for us (or the other residents), and since my children are still too young to have a separate room, finding a hotel with affordable suite options can be a challenge too.  When I discovered the Best Western Eden Resort & Suites, conveniently located in the city of Lancaster, I figured we had a winner.
The hotel is beautiful!  Like I shushed my children when we entered beautiful.  This turned out not to be necessary since the hotel, though clearly also a great place for corporate meetings and weddings (the hotel hosted both while we were there), is also a haven for families.  The suites were spacious enough that all of my boys weren't crammed into a tiny bed or fighting over who got the uncomfortable pull out bed.  We also loved that there were separate televisions (two in our suite) to allow for them to decompress with Cartoon Network without me having to completely lose my mind to the sounds of Adventure Time.
Outside of the rooms, the hotel pool was a total hit with my boys.  Because the weather during our visit was downright terrible, we were not able to explore the outdoor offerings at Eden (but the outdoor pool area looked pretty spectacular, and it also had a number of other recreation areas to enjoy).  Fortunately, the indoor pool is huge (one of the largest we have ever experienced).  It's even manned by a lifeguard!  And, best part, as far as my dudes were concerned, is that you can order milkshakes (or an entire meal if you wish) from the hotel restaurant, and enjoy them poolside.
All Aboard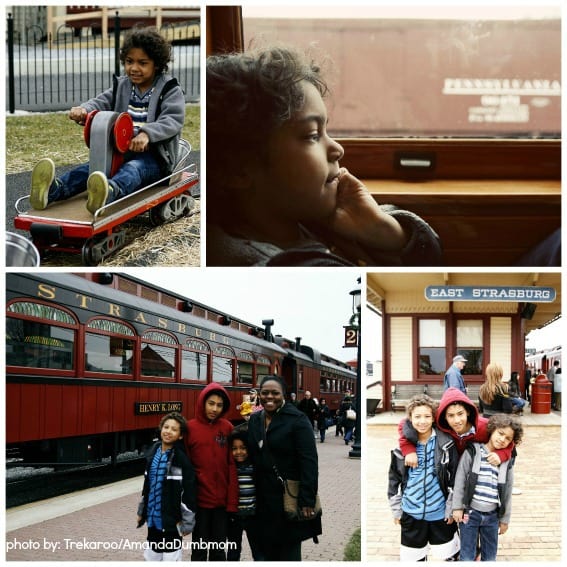 The history of the railroad is pretty deep in and around Lancaster, and the historic Strasburg Railroad is the perfect place to learn all about it.  We visited on Easter Sunday and got to enjoy a special ride with the Easter Bunny, but families can visit at any time and enjoy an afternoon riding the locomotives.  You can even order a meal on the train (for an extra fee), and your tickets also let your little people ride the cranky cars and the pint sized Pufferbelly.  Plus, if you have little train enthusiasts in your life like I do, they can spend all day inside of the toy store and gift shops begging for looking at the trains.
After checking out the life-sized version, be sure to also take a trip over to the Choo Choo Barn to enjoy the miniature train city as well!  Personally, I was more intrigued by the craftsmanship of this display than anything else we experienced while in Amish country.  Years of hard work and intricate detail have created the amazing mini-world that trains zip through.
Get to Know the Amish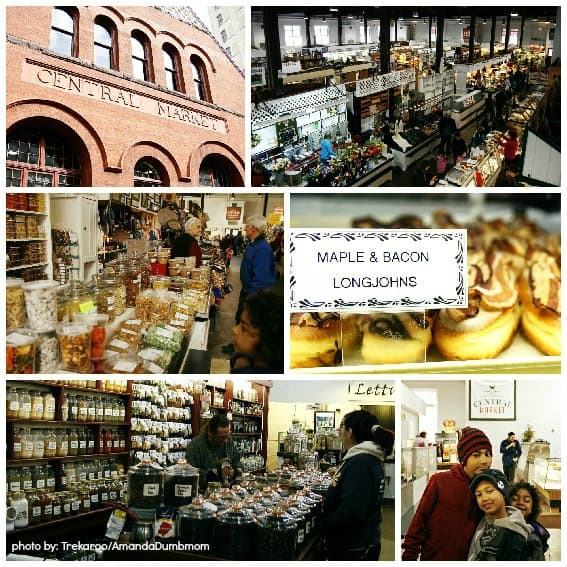 If you're better at planning than I am, you can schedule a day outside, immersing yourself in the Amish way of life.  You can enjoy a day on the farm, visit an Amish school, and take a buggy ride through town.  Since it was pouring rain the entire time we were there, we only got to enjoy a buggy ride.  Our driver let my boys take the reigns for a bit, making it one of the highlights of our trip!
If you're looking for another way to get up close and personal with Lancaster culture while also getting some shopping done, head to Central Market.  The market, located in downtown Lancaster, is filled with food and wares from the local community of farmers and artisans.  It's a major part of Lancaster history having been open for over 275 years!  Oh, and they have bacon topped maple donuts, so seriously, go just for that!
We All Screamed for Ice Cream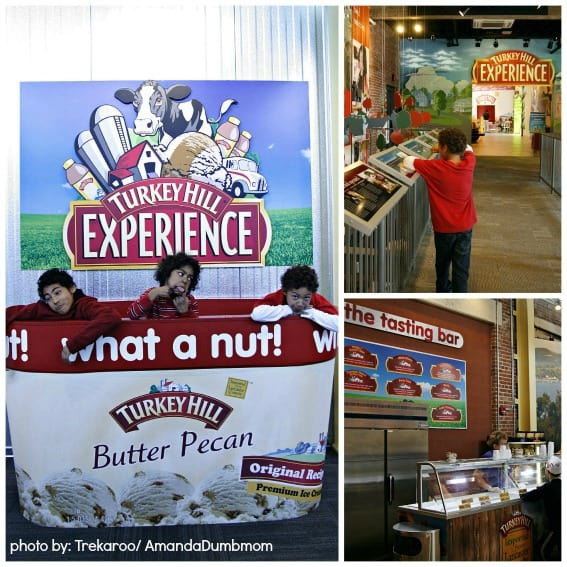 As a family, we love to visit factories.  For some reason (I think it's the hands-on-ness and the seeing-something-happen-ness), my boys enjoy them at least eight times more than they do traditional museums.  The Turkey Hill Experience was no different.  While you don't get to actually see the ice cream or the tea making process in action (yep, they make tea too!), you do get to learn about the process in an interactive exhibit that is perfect for kids.  Oh, and you get a scoop of ice cream to enjoy when you visit too!  Score!
We had such a great time learning about Lancaster County and are definitely going back when the sun stops playing games around here.  We still have to visit Dutch Wonderland and Hershey Park (they weren't open for the season yet on our trip).  And eat more bacon donuts, of course!
 Disclosure: I received complimentary tickets to ride the Strasburg Railroad,  the a Turkey Hill Experience, and the ChooChoo Barn to facilitate our review.  I received a media discount to review the Best Western Eden Resorts & Suites.