Nothing feels better than helping others in need.  I have felt the excitement of receiving the perfect Christmas gift and the exhilaration associated with discovering the perfect holiday dress patiently waiting for me in the store window, but the feeling giving to those truly in need is unlike any other.  Last year, many of us banded together and gave a total of $30,000, enough to build an entire school which will educate countless children in rural Cambodia.  The education the students receive will improve their lives forever, and the school built with Passports with Purpose funds will continue to make an impact long after that perfect dress has been banished to the back of the closet.

This year, the challenge is greater.  Instead of a school, we want to work together to build an entire village.  This group of travel bloggers (lead and organized by four incredible women: Debbie Dubrow, Beth Whitman, Michelle Duffy, and Pam Mandel) wants to raise $50,000 and give it to Friends of LAFTI, an organization dedicated to helping the Dalit people of India.   These people are extremely impoverished and live a life that most of us could never even begin to comprehend.
Yesterday, we told you about the wonderful prize Homewood Suites by Hilton donated for Trekaroo to host during the 2010 Passport with Purpose campaign- A 2 Night Stay at ANY of the Homewood Suites locations across North America.   We told you that all you had to do was donate $10, and that you would be given a "raffle ticket" which you could use to enter to win the Trekaroo prize or any of the other amazing prizes.  Now, we want to take a second and tell you about another one of the fabulous prizes up for grabs.
I am proud to be a contributor to Best Family Travel Advice (or BFTA as we like to call it) on behalf of Trekaroo.  BFTA is a collaboration by many of the industry's top family travel bloggers in a effort to bring family's answers to their most pressing travel questions from the experts themselves.  If you haven't had the chance to check the site out yet, wait no longer!
This year BFTA is hosting the giveaway of A 5-night stay at any of the nine Paradise by Marriott resorts in the Caribbean and Mexico for the Passport with Purpose fundraiser! You can read all about the details on the Best Family Travel Advice website.   Just to give you a little bit of extra insentive to head on over to the BFTA site I leave you with this image: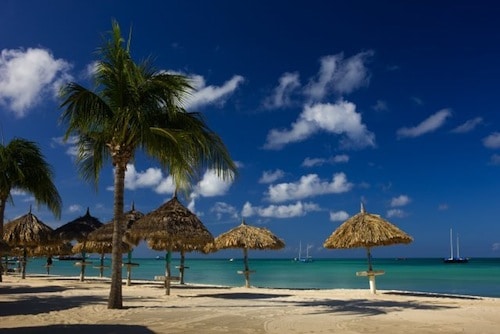 Now head on over there and donate!
– – – – – – – – – – – – – –
Sharlene Earnshaw (aka doubleadventure) is Blogger-in-chief for Trekaroo and the blogger behind Double the Adventure.

Travel with kids to: CA | CO | DC | FL | HI | IL | MA | NC | NY | OR | PA | TN | TX | VA | WA