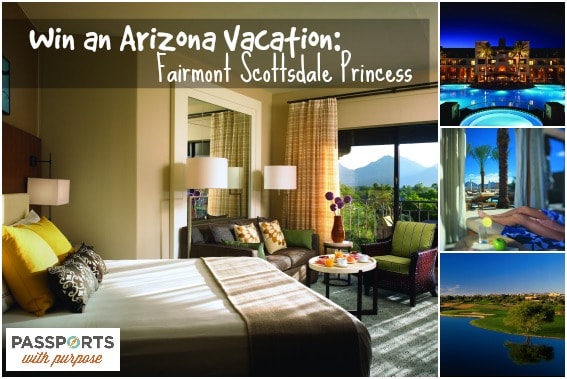 It's the most wonderful time of the year. Not because of the presents. Nor the shopping. Certainly not because of Black Friday. Or Santa. Or Lights. This is the season of Giving.
One of my favorite things about working with Trekaroo is being afforded the opportunity to make very real and tangible differences in the lives of our children, our communities, and even the world. That's why I love partnering with Passports with Purpose. Since 2008, Passports with Purpose has been working with the travel blogging community to raise awareness and funds for a variety of causes. This year, you can win big while donating to an amazing and well-deserving charity, Sustainable Harvest International.
About our 2014 Charity: Sustainable Harvest International

The mission of Sustainable Harvest International (SHI) is to provide farming families in Central America with the training and tools to preserve our planet's tropical forests while overcoming poverty.
Can you imagine raising your children without access to basic nutrition? Malnutrition and insufficient income to meet basic needs are very real threats for millions of families in Central America. Meals often consist of only basic grains; and children suffer without the nutrients vital to good health and growth. In the villages where SHI works in Belize, Honduras, Nicaragua and Panama, over 75% of families have never had access to garden vegetables prior to SHI working with them. Items like tomatoes and carrots were considered items that only wealthy people could afford.
Sustainable Harvest International (SHI) is committed to combating malnutrition by teaching families in Belize, Honduras, Nicaragua and Panama how to plant organic vegetable gardens and fruit trees and build fishponds and chicken coops, while protecting the environment.
We'll be sharing more about why we support Sustainable Harvest International next week, but for more information now, visit sustainableharvest.org.
Win an Arizona Vacation, a Luxury Getaway at the Fairmont Princess Scottsdale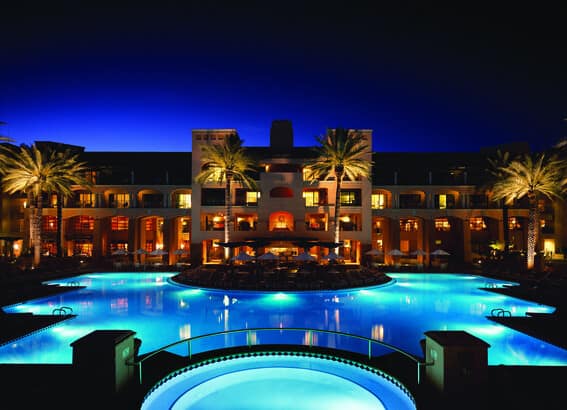 While donating to a fabulous cause, enter to win a 2-night vacation at the Fairmont Scottsdale Princess. This sprawling AAA Five Diamond, luxury resort was home base for my Arizona adventure this summer, and we couldn't have loved it more. The massive family, friendly pool decks with water slides, zero-entry splash areas, sandy beaches, and poolside dining were a hit with every member of my family. Though I normally find it hard to relax on vacation, I found myself poolside with a book in one hand and fruity drink in the other while the kids splashed with the Fun Team in the cool waters in front of me– elusive relaxation had found me at last! Although I certainly could have relaxed the trip away between the pool decks and Well & Being Spa respite, I also discovered adventure abounds at every corner of The Princess. A thrilling zip line, lake stocked for catch-and-release fishing, RC boat races, wildlife encounters, and a complimentary kids club made the experience an interactive destination unto itself. Hungry? You'll find plenty of impeccable dining options at the resort including the #1 Mexican Restaurant in Arizona, La Hacienda by Richard Sandoval. If you can manage a last-minute getaway, don't miss the resort's Christmas offerings, including real ice skating, snowfall, visits with Santa, and a train tour of their 1.5 million lights over the lagoon.
Read my full review of the Fairmont Scottsdale Princess.
One lucky winner will win this prize pack, valued at $975:
Two (2) nights complimentary lodging at the Fairmont Scottsdale Princess
Two (2) 60 minute treatments at Well & Being Spa
Based upon space availability, through
December 15, 2015
. All expenses not included here must be assumed by the recipient, such as incidental charges.
Bidding for prizes is open until 11:59 p.m. EST on Wednesday, December 17, 2014. Prize winners will be announced later that week. See the complete rules on bidding.
Not interested in this particular prize? There are tons of prizes to win while still donating to this awesome cause. Check out the 2014 Passports with Purpose prize lineup.
About Passports with Purpose


Passports with Purpose, which started in 2008, is the annual travel bloggers' fundraiser held during a two-week period in November/December. Passports with Purpose fills the need to do long-lasting good for people in the places travelers visit by uniting an online community and leveraging the social media platforms of more than 200 travel bloggers around the world.
PwP initiatives benefited Heifer International; the Passports School with American Assistance for Cambodia; a village in Tamil Nadu, India for 25 Dalit families with Land for Tillers' Freedom; two libraries in Zambia with Room to Read; five wells in Haiti with Water.org; and in 2013 two schools and two adult literacy programs in Mali with buildOn. PwP was recognized by Travel + Leisure® magazine with a Social Media in Travel + Tourism℠ Awards (SMITTY) for "Best Use of Social Media by an Independent Journalist/Blogger."
Learn more at passportswithpurpose.org.
Read the full terms and conditions of this campaign at passportswithpurpose.org.