When I daydream about Florida's Palm Beaches, images of the incredible variety of luxurious beach front resorts, fine dining, cultural and environmental events, and endless shopping opportunities come alive in my thoughts.  There are many good reasons why the 1% have flocked to the Palm Beaches for generations.  These communities have earned their impressive world-class reputation by offering high quality services with that famous Florida hospitality.  What most folks do not realize is that the Palm Beaches are also an ideal place for any family to visit.
Places to Stay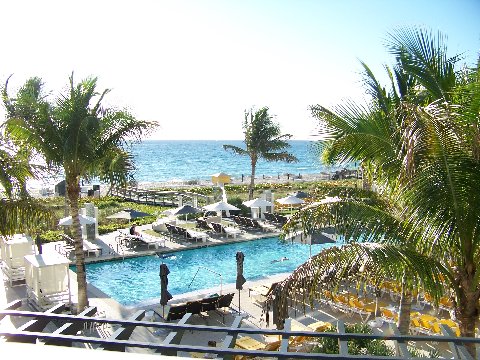 There are several incredible resorts situated along the Atlantic Ocean that offer such a variety of entertainment options that you never have to leave property grounds to experience an incredible vacation getaway.
Located in Boca Raton, the Boca Raton Resort & Club has five unique room styles to suit your tastes, family size and budget.  We stayed in the ultra modern Boca Beach Club overlooking one of the resort's five pools.  We didn't want to leave!  Camp Boca provides a full or half day program loaded with activities for kiddos from 3-12 years old.   
The Breakers Palm Beach recently completed an impressive ten-year $250-million revitalization program with over 140-acres to explore.  We played golf in the morning, tennis in the afternoon and lounged by the pool at sunset.  We were delightfully spoiled as we mingled with families from around the world.  My daughter felt like the princess of the castle!
The intimate setting of the Jupiter Beach Resort & Spa is in perfect harmony with the sea grapes and sand that surround it.  The staff has a magical way of treating each guest like a VIP and no detail is left undone.   We felt relaxed and pampered at what feels like a very private, best-kept-secret resort.   We even witnessed a picture perfect beach-front wedding while we were there.
If you prefer to rough it, the Lion Country Safari KOA Campground has three camping options: RV sites, tent sites and cabins. Waking up to a lion's roar has to be the most memorable part of staying here!
Cultural Activities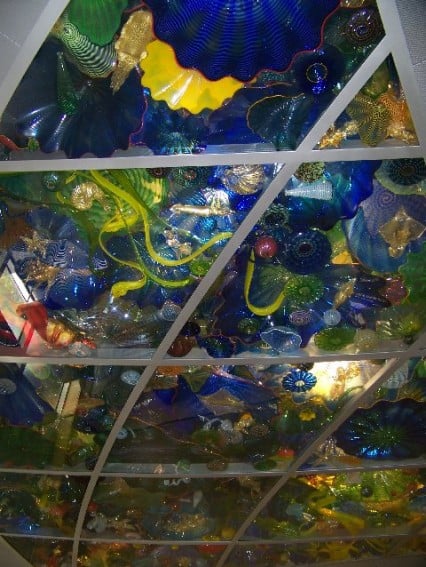 The Norton Museum of Art has a variety of permanent art collections that my daughter found delightful.  She marveled at the glass aquarium ceiling created by Dale Chihuly and even drew pictures of it as we enjoyed lunch at the Museum's Café 1451.    The docents were very helpful and offered their artistic insight on some of the museum's more abstract works.  There are even children's guides to entertain as well as educate kiddos during their museum visit. 
The Morikami Museum and Japanese Gardens is a breath of fresh air.  Just thinking about my visit has me feeling more relaxed.  The main building has an informative film which gave us a real appreciation for the hard work and dedication of the founding families.  The stroller-friendly garden path winds around lakes, past sculptures and Japanese buildings.  It is a quiet, peaceful and reflective place to visit.  The "Japan Through the Eyes of a Child" exhibition was an eye-opener for my daughter.  She loved seeing interactive displays about how a Japanese child lives, goes to school, eats, sleeps and even uses the toilet.  Yes, these things are universal and always good for a pint-sized giggle.
 Outdoor and Animal Adventures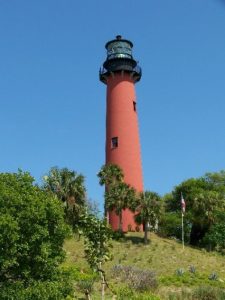 The Loggerhead Marinelife Center rescues and rehabilitates injured sea turtles at their Jupiter Beach facility.  There is no admission charge but donations help fund their much-needed programs.  During our visit, we were able to enjoy a story time presentation followed by a hands-on research program, saw a turtle get a medical check-up, pretended to be turtles escaping turtle nets, watched turtles swimming in their rehab tanks and shopped at the amazing gift shop.
Just up the road, we climbed to the top of the Jupiter Inlet Lighthouse and Museum and overlooked Palm Beach County from a bird's eye view.  If the climb does not take your breath away, the view will!  We looked up and down the coastline and saw beautiful seabirds flying nearby. The Museum has very comfortable rocking chairs on their wide, welcoming porches.  We sat there for a bit and watched all sorts of boats drift past on the Inlet.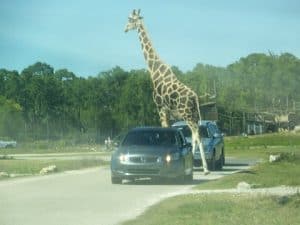 In the remote southwestern portion of Palm Beach County is perhaps the most famous wildlife attraction around — Lion Country Safari.  We drove our car along the 4-mile route which rolled through over 300 acres of the most incredible exotic wildlife experience we've ever had!  The animals are very well cared for and can easily be seen in some cases only inches from your car windows.  This is their habitat and we were clearly just visitors to their wonderful homes.  One of our favorite parts of the drive was when one of the giraffes decided to cross between the cars and then stopped right between them.  They could not move or go around him.  We snapped some fabulous photos of this unique traffic jam.  After the drive, we stretched our legs in the "Walk Through Safari" then the kiddos played in the "Safari Splash Water Attractions."  Staying at the adjacent KOA Campground would be an ideal way to maximize a visit to this one-of-a-kind park.
Dining and Shopping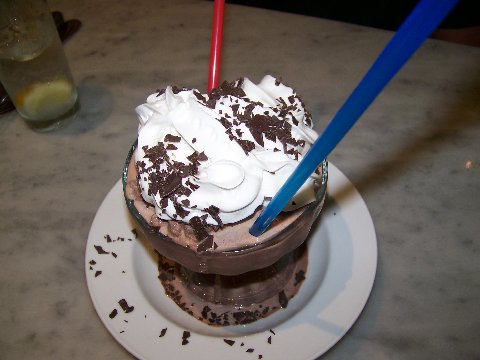 If you're hoping to combine fabulous shopping with a delicious meal, then head to the outdoor mall at Mizner Park which offers a wonderful selection of both activities.  We ate at the Villagio and had a great time people watching.  There's also an outdoor theater, Cultural Arts Center and plenty of free parking.
If you prefer to eat at the resorts, The Italian Restaurant at The Breakers and The Circle at The Breakers are indulgences worth every penny.  These restaurants are very family friendly and offer enough menu options to please any picky or special dieters.  The shops at The Breakers have something for everyone.  We loved the "Coconut Crew" children's boutique and came home with some must have goodies.  If you ask my daughter, her absolute favorite dining experience was the Frosty Hot Chocolate served at Serendipity at the Boca Raton Resort.  Words cannot describe this big enough for three to share tasty treat.  One sip and you're hooked!  The best Cobb Salad I've ever had was served at the Jupiter Beach Resort & Spa.  The chef threw his own unique, delicious twist on this classic which has me dreaming about it to this day.  You'll have to plan a trip there to find out why it's so fabulous.  It's worth it!  You'll thank me later.
Disclosure: Special thanks to the Palm Beach County Convention and Visitors Bureau, The Breakers, Jupiter Beach Resort & Spa and the Boca Raton Resort & Club for hosting me on this adventure. As always, the opinions expressed in this article are my own.
---
Travel with kids to: CA |CO | DC | FL | HI | IL |MA | NC | NY | OR | PA | TN | TX | UT | VA | WA