Looking to escape the city but budget is too tight to fly somewhere exotic?  Don't worry. There are plenty of places to visit right in your own back yard, reachable with just a tank of gas.
Visit the Amish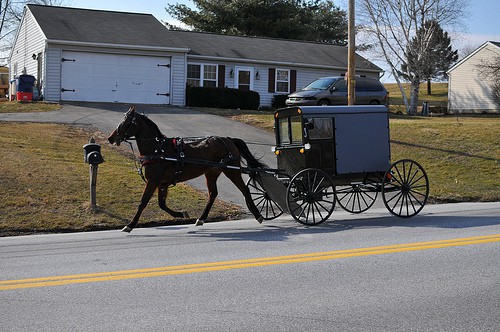 Photo by: Flickr/Serge Melki
Want to stay close to home yet feel as if you are traveling to another place and time?  Visit the neighbors in Lancaster and see how the Amish live.  As you drive through scenic Dutch Country, you'll start to notice Amish clothing hanging on lines, see tobacco drying in barns, and begin sharing the road with the horses and buggies carting the Amish about their day.  To learn more about the Amish, be sure to stop at the Amish Village, the Amish Farm and House, or the Plain and Fancy Farm for an in depth view of their lives and to book buggy tours.  For a nice afternoon of browsing through shops and a bite to eat, Kitchen Kettle Village is the perfect spot.  The Intercourse Pretzel Factory provides a quick tour and a tasty snack.
Learn about the Civil War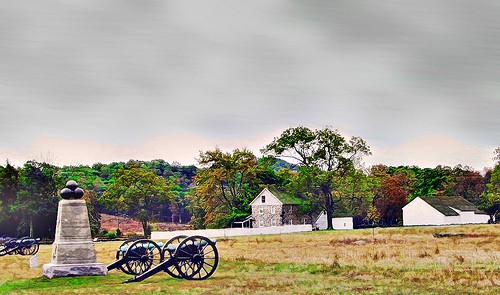 Photo by: Flickr/Soaptree
The Gettysburg address was delivered from right in Pennsylvania.  A visit to Gettysburg National Military Park will take you on the trail of the Civil War.  Be sure to stop in the visitors' center to grab your driving tour, which will guide you through the battlefield.  The Rupp House is home to interactive exhibits and activities.  To see where the General formed his battle plans, pop into General Lee's Headquarters.  For the little ones in your group, the Explore and More Children's Museum is the perfect place for them to enjoy hands-on exhibits, including a Civil War era house and general store.
Ring a rock in Bucks County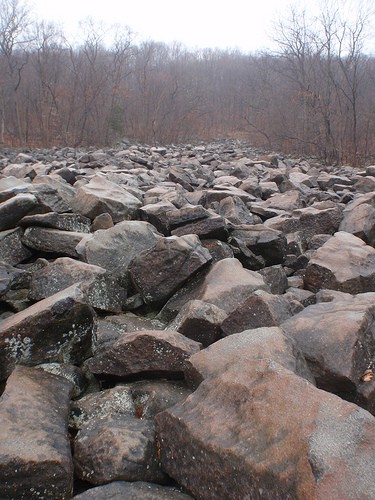 Photo by: Flickr/drsmith7383
Take a trip to Bucks County where rocks ring like bells at Ringing Rocks Park.  Nobody knows how these boulders arrived here, but a little strike with your hammer (don't forget one!) will have them ringing.  Pack a picnic lunch and after you tire of your musical adventure, pull up a picnic table for a feast.  Learn about Washington, his troops, and how they changed the fate of the Revolutionary War at Washington Crossing State Park.  Visit Shady Brooks Farm, one of the last working farms in Bucks County. Pick your own crop, attend a festival, play on the playground, or take in a local band.
Swim at the Jersey Shore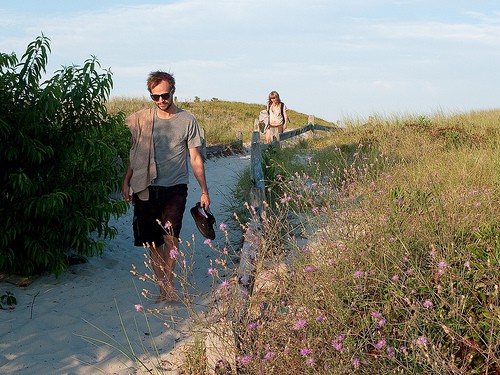 Photo by: Flickr/el grito
Take a drive to the Jersey Shore. For just a few dollars, your family can enter Island Beach State Park which is located on a barrier island that has been shaped by nature instead of human hands.  Largely left untouched, the park offers a beautiful, natural habitat to wildlife such as red fox, a variety of birds, and hundreds of plant species.   There are 8 trails to explore, each under a mile long, as well as an interpretive center where you can learn about plants on the island and tools used in earlier times.  Throughout the year, the park holds family-friendly special events and programs.   However, the real draw of this park is the beach.  Put on your swimsuit, apply the sunscreen and pack a picnic for your day at the beach swimming, boogie boarding and shell collecting.  If fishing is your thing, head to one of the unguarded beaches at the southern end of the island.
Explore Washington, D.C.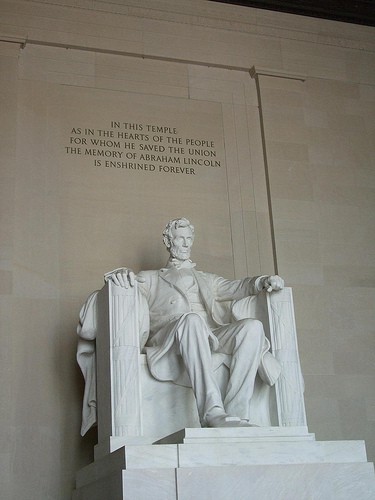 Photo by: Flickr/nebulux76
One of the best things about Washington D.C. is that it is very budget-friendly.  There are so many places to visit that are free to the public.  For a nice walk, stroll the National Mall, explore the Washington Monument, wander along the reflecting pool, stop by the World War II and locate your state,  and end up at the Lincoln Memorial.  If you'd like to take in a museum, there are plenty to choose from.  The Air and Space Museum is always a hit with kids and adults alike, the Museum of American History offers a fun mix of history and pop culture, and the Museum of Natural History is another family favorite.  If your kids are animal lovers, you may want to take a trip to the National Zoo, one of the only places your kids will be able to see a Giant Panda.
Check out more great One Tank Trip ideas in our series:
---
 Travel with kids to: CA |CO | DC| FL | HI | IL |MA | NC | NJ | NY | OR| PA| TN | TX | UT | VA | WA