In this economy, money is tight but families still want to travel. If your restless children are climbing the walls you may want to consider a cost effective road trip. It may not be the island vacation you've been dreaming of, but road trips are a fun way to enjoy the day with your family, a "quickie" you might say. Or, as Mick Jagger would say: 'You can't always get what you want, but if you try sometimes, you might find you get what you need.' Here are Trekaroo's top picks for places your family can visit on one tank of gas from Sacramento.
Under the gently rolling hills of Calaveras County, are hundreds of limestone caverns, an ideal family vacation activity. Visitors of all ages have the opportunity to learn about cavern geology at Moaning Caverns and Mercer Caverns. Moaning Cavern is the largest single chamber public cavern in California. The main room is large enough to fit the Statue of Liberty inside. Moaning Caverns offers a holiday 'Caroling in the Cave' concert featuring a rappelling Santa and local high school choirs singing a cappella.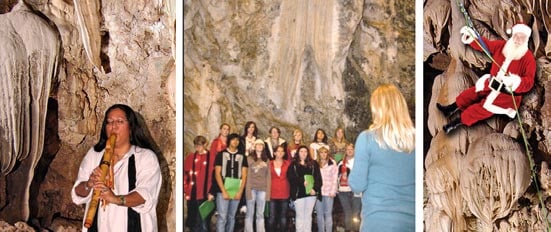 Photo by: Moaning Caverns
Read Trekaroo user reviews of Mercer Caverns
Auburn is known for its California Gold Rush history
Gold panning is a favorite tourist attraction. Kids in particular will love panning for specks and flakes like the thousands of miners who flocked to California in the mid-19th century. You might even sneak some history in, and there's a (microscopic) chance you'll come out of the experience with your very own gold nugget! Direction and free brochures to popular panning spots are available at Auburn California Welcome Center.
What Auburn's less known for, but is of equal importance to tweens, is the Skateboard Park at Overlook Park. The Skate Park has ample parking and offers a beautiful view of the canyon. The park also connects to walking trails that access the canyon. Bring your lunch, park your car, and enjoy a wonderful relaxing view.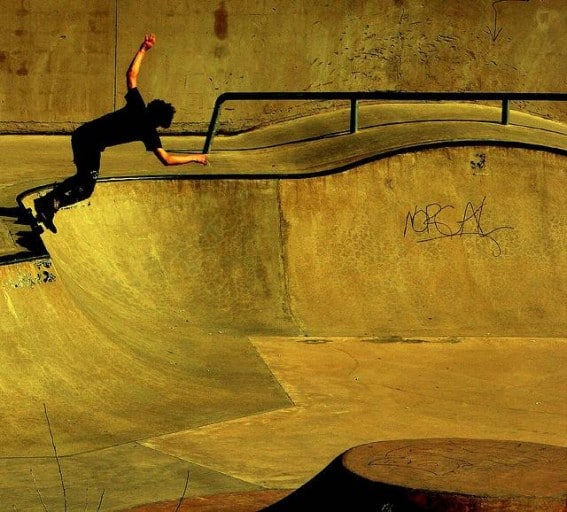 Photo by: flickr/mclean
Smell the aroma of chocolate, peach, cinnamon, pineapple, or whatever is being cooked up that day. Fairfield is located about 45 minutes west of Sacramento. Participate in the free 40-minute walking tour in which Jelly Belly tour guides show you a real working factory where over 150 different sweet treats are cooked up. Swing by the gift shop and buy the BeanBoozled Game. BeanBoozled jelly beans are a collection of 20 lookalike flavors, some so crazy you can't believe it, while others are the delicious Jelly Belly beans you love. New this year are Canned Dog Food and Centipede flavors. Take the dare with the spinner wheel, then pick and eat the jelly bean in the color the spinner lands on. Is the black jelly bean Licorice, or is it Skunk Spray?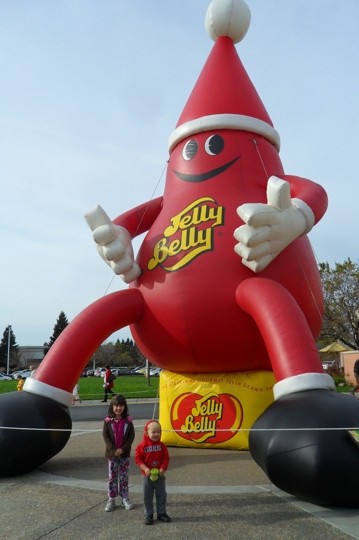 Photo by: Trekaroo/Jesslove
Read Trekaroo user reviews of the Jelly Belly Factory
Nothing provides more lasting memories for children than a great day shared with family at an amusement park. At Six Flags Discovery Kingdom you'll find thrilling rides, a wide variety of entertainment, and huggable cartoon characters. That's why I took my 3 yr old son here for his birthday on a Wednesday morning in August. The park was practically empty. No lines for rides, no lines for anything WOOOOO!! Six Flags Discovery Kingdom is an animal theme park and includes a variety of roller coasters and other amusement rides, along with a collection of animal exhibits and shows. Families can even get in the water and swim with Atlantic bottlenose dolphins! The Dolphin Discovery program is available seven days a week throughout the year.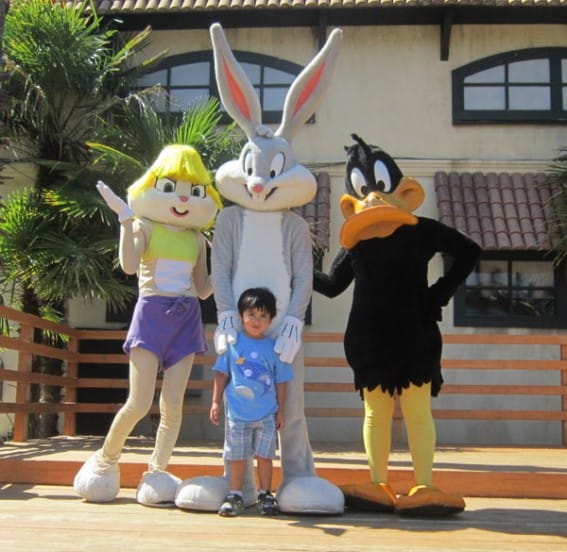 Read reviews of Six Flags Discovery Kingdom on Trekaroo.

The Children's Museum of Stockton 'Where Every Touch is a Know-Know!' opened in 1994 as a memorial to the elementary students killed in a 1989 massacre at Cleveland Elementary School. The museum was the brainchild of a teacher at the school who was wounded in the attack, Janet Geng, Founding Director of The Children's Museum of Stockton. Each year, more than 55,000 children play in its little grocery store, climb inside its ambulance and peer inside the mouth of a larger-than-life Delta bass. KIDSWORLD is a permanent exhibit in the museum. KIDSWORLD which occupies three-fourths of the 22,000 square foot structure is a child's version of a miniature city. Over 40 exhibits including a bank, hospital, grocery store, recycling, art center, and a post office engage children in a hands-on exploration of a functioning city. The new exhibit, "Healthier Ever After," is an interactive feature highlighting exercise, nutrition and smart food choices and will be on display through mid-January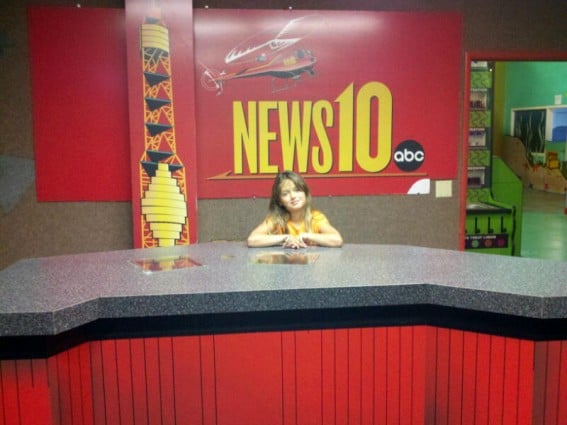 Read reviews of the Children's Museum of Stockton on Trekaroo.
Explore the prehistoric world like never before in Dinosaurs Unearthed. Scientists, engineers, and artists designed these creatures to be as lifelike as possible. The gigantic animals open their jaws, blink their eyes, and move their limbs. See the Hall's dinos spring to life — if you dare! Dinosaurs Unearthed features amazingly real animatronic dinosaurs, a hands-on fossil dig site, articulated full-size skeletons, actual dinosaur fossils, and interactive multimedia stations. Younger visitors will have fun in the Young Explorers' Experience. This special exhibition area features activities designed for visitors aged 2–7 years.
Visitors to Lawrence Hall of Science can also explore the skies in an interactive planetarium, where questions and activities are part of the program! The geodesic dome is installed with a state-of-the-art projection system. The 50-seat planetarium's Public Planetarium Program is presented every Saturday and Sunday. Daily programs are also offered Monday-Friday during the summer. Saturday Night Stargazing, weather permitting, is held every 3rd Saturday of the month, year-round.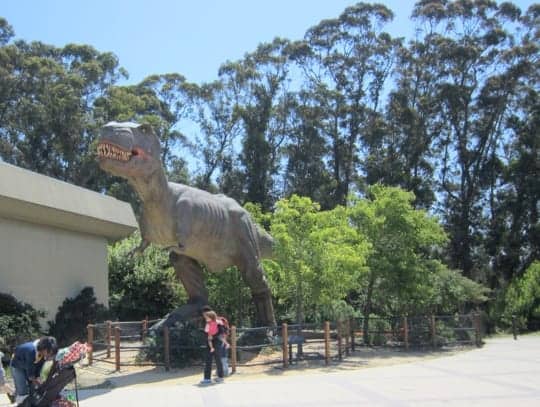 Read Trekaroo user reviews of Lawrence Hall of Science.
Apple Hill growers such as #1 High Hill Ranch and #14 Denver Dan's Apple Patch offer many kid-specific activities and fun for the whole family
One of the oldest ranches on Apple Hill, High Hill Ranch, offers daily fishing and you're almost guaranteed to catch something there. Fishing is priced per pound and you have to keep your catch so unless you want to walk around all day carrying a dead fish I'd save this activity for last! On the weekends the ranch offers pony rides, face painting, and hay rides.
At #14 Denver Dan's Apple Patch children will have a tour of the orchard, will be shown how to pick an apple (correctly) & will have a container which will hold about 3 apples. They will return to the barn and have a demonstration of an apple peeler (it will make apple slinkies!) Next they will have a treat of apple cookies and glass of apple cider, and apple stickers to take home with the apples they have picked. Also at Denver Dan's is Cookin' Kids, a pie making class for kids age 3 & up. Kids get to roll their own dough, place in 6" pie pan, and fill the crust with pie makins'. Then they learn to roll the top crust, place it on the pie, and crimp the edges. Any leftover dough goes into cookies that they can top with decorations! Their pies and cookies are baked and placed into individual containers for the kids to take home and share!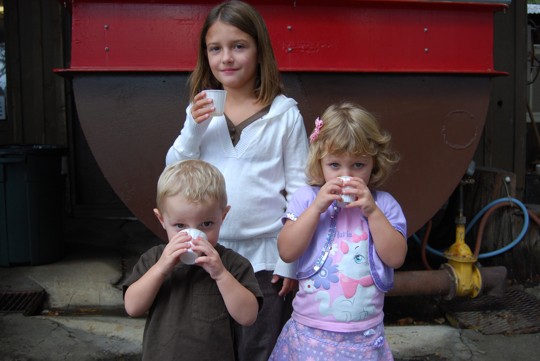 Read Trekaroo user reviews of #1 High Hill Ranch
Be on the lookout for more "One Tank Road Trips" heading your way as we launch this fun series across the US.
Can't hardly wait?? Tell us, what are your favorite places to go on one tank of gas from your city!
Travel with kids to: CA |CO | DC | FL | HI | IL |MA | NC | NY | OR | PA | TN | TX | VA | WA