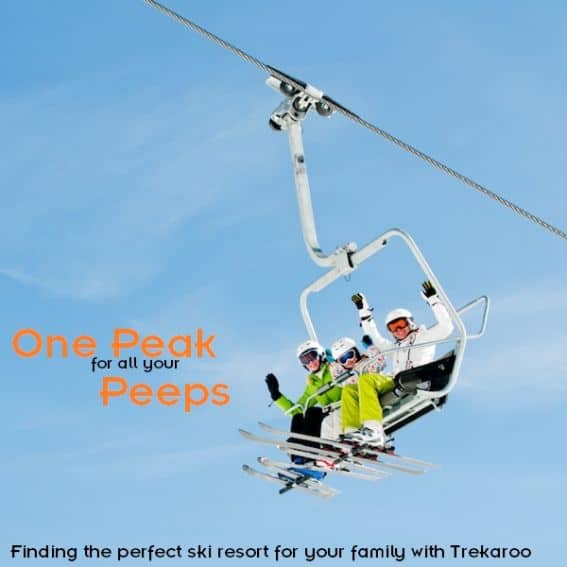 We're continuing coverage of our One Peak for all your Peeps, where we explore five amazing resorts for every family's skiing needs. Miss our intro post? Head here for introductions to our five families & to learn about their differing needs. Each family experienced their most personalized resort and are back to share their thoughts. We'd still love to hear your recommendations. Plus, by recommending a resort to one or more of our families, you can enter to win an amazing prize pack full of ski gear for you and your little ones. Head here for all the details or read on to discover Trekaroo's best rated resort for the Whitley Family.
Location: Lake Tahoe, CA
Closest Town: Truckee CA
Closest Major Airport: Reno-Tahoe
Why this peak is perfect for these peeps:
1. The snow. Northstar California is located 5 hours from our Medford, OR home. Yes, there are closer ski resorts, but we're willing to drive the extra distance. Why? Two words: guaranteed snow. No, Northstar can't control the weather or the snowpack, but they do the next best thing by making snow-making a major priority. Northstar's stellar snowmaking and grooming abilities allow the resort to open earlier than most (if not all) Tahoe resorts, and stay open even during dry years. Need an example? During a memorable winter 2011 visit, other area resorts faced bare slopes while Northstar remained open.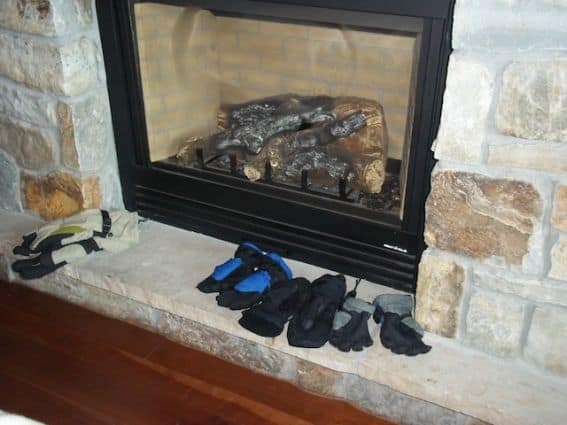 2. The village life. If snow is our first ski resort requirement, our second is a central place to meet, eat, play, and stay. Northstar California offers their Northstar Village, where we can split up if necessary, with some family members ice skating and shopping while others sign up for ski or riding lessons or try out the newest gear in the demo shop. The Village is our go-to place to meet up at the end of the day for a casual dinner, and it's our favorite place to stay: Village lodging is condo-style, with multiple rooms, fireplaces, ski lockers, hot tubs, and even in-suite laundry. Our family of five easily fits in a two-bedroom Big Horn unit, and we love waking up steps from the Big Springs Gondola and finishing our ski day at our doorstep.
3. The range of accommodations. If your group is large enough to need more space, home rentals are also plentiful, and still only minutes from the village by way of the free Northstar shuttle service. The best part of Northstar ski home rentals? Many back up against open wilderness, allowing for ample snowman-making and sledding opportunities. And since Northstar homes are situated near the golf course, deer and other wild animals can be spotted frequently in all seasons.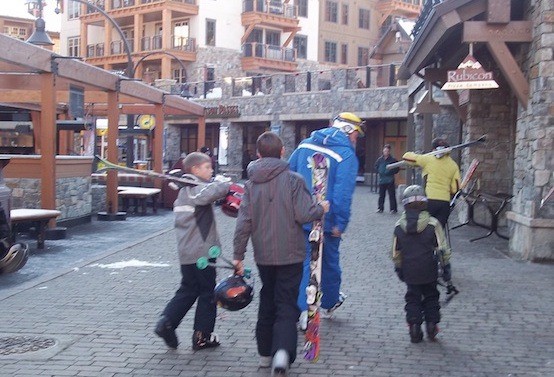 4. The lessons. Northstar California is a big resort, ready to teach big kids big skills. Our school-aged advanced skiers are challenged in Northstar's family lessons, which are a great value if you have more than two kids, and their riding school includes a 'super secret hot cocoa bar' just for kids (or so my intel informs me…as a grown-up, I wasn't invited). My teen appreciates that Northstar's instructors take the time to learn kids' abilities and never teach down to them. He declared his ski lesson 'only fun, no teaching', but I know better: his instructor had plenty to tell me about his development after their time together. Best of all, the kids' instructors doubled as private guides: they left their lessons knowing where all the best Northstar ski features were located on the mountain!
One 'sweet' final reason Northstar California fits our family: their signature apres ski s'mores in the Village. Handed out complimentarily by smiling Northstar Village staff, these sweet treats can be roasted over one of many Village firepits.
Read more reviews of Northstar California Resort | Northstar Ski School |Ice Skating & Smores | Tubing
Runner-up peaks:
Mt. Hood Meadows, Government Camp, OR. Check out kid-friendly reviews.
Sierra-at-Tahoe Resort, South Tahoe, CA. Read family friendly inside tips.
__________
Got Suggestions on other resorts? Recommend and Win Ski Gear!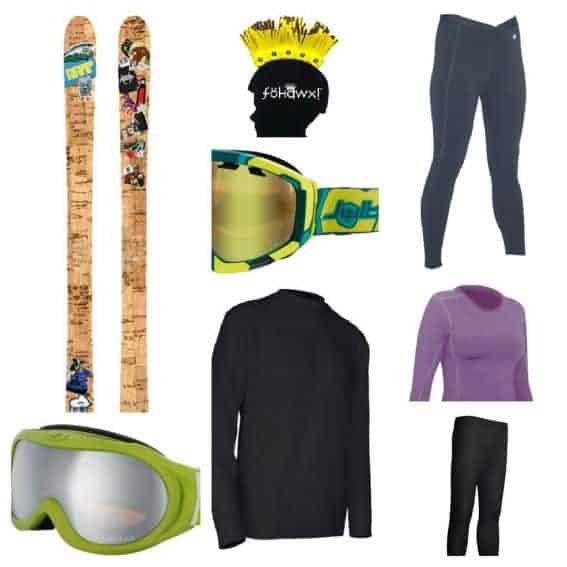 Enter to win great ski gear from our sponsors Julbo, Polarmax, Fohawx, and RAMP.
Make recommendations for any our 5 ski families or share about this One Peak for All Your Peeps ski planning series to enter.
Read the entire One Peak for all your Peeps ski series:
One Peak for all your Peeps: A Week of Ski Trip Planning with Trekaroo!
One Peak for all your Peeps Ski Gear Giveaway
One Peak for all your Peeps: Keystone Resort
One Peak for all your Peeps: Northstar California Resort
One Peak for all your Peeps: Snowbasin Resort
One Peak for all your Peeps: Smuggler's Notch
One Peak for all your Peeps: Berkshire East
This series is sponsored by Northstar California and Mountain Reservations, with gear giveaways from RAMP Sports, Polarmax, Julbo, and Fohawx.
Follow this series: #OnePeak on twitter | One Peak on Pinterest
Travel with kids to: CA |CO | DC| FL | HI | IL |MA | NC | NJ | NY | OR| PA| TN | TX | UT | VA | WA