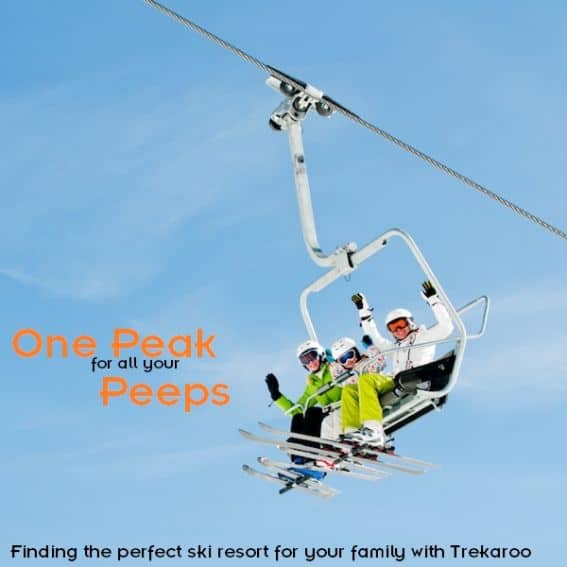 Last week we introduced you to five families in search of the best ski resort for their individual families as we began our One Peak for all your Peeps ski series.
This week, we're diving into our best picks for each of our five skiing families. Each family experienced their most personalized resort and are back to share their thoughts. We'd still love to hear your recommendations. Plus, by recommending a resort to one or more of our families, you can enter to win an amazing prize pack full of ski gear for you and your little ones. Head here for all the details or read on to discover Trekaroo's best rated resort for the Earnshaw Family.
The Earnshaw Family's Colorado Ski Resort Pick
Location: Keystone, CO
Closest Town: Dillon, CO
Closest Major Airport: Denver International Airport
This review of Keystone Resort is sponsored by Mountain Reservations, where skiing families can find extensive lodging options in and near major ski resorts across the U.S. We love Mountain Reservations for their user-friendly search features and knowledgable support staff. FInd family ski vacation tips in the Mountain Reservations blog, and deals all season long on their lodging pages.
Why this peak is perfect for these peeps:
1. The ski school. Three out of four members of our family needed ski school of some kind. The children thrive in a positive environment where children of similar abilities can learn and play together. Their teacher had only three children under his watchful eye, making it easy for him to share his knowledge, enthusiasm, and expertise with each child as they needed it. The kids made a huge improvement during their two days in ski school and were eager to spend time with their instructor. Best of all Keystone Mountain now offers free skiing–all day, any day–for all kids 12 and under, if staying at in Keystone lodging. Yes, you read that right!
As a thirty-something with practically zero experience on the slopes, I was quite intimidated so having a private instructor for my first day on the powder was the key to my success. My instructor went at my pace, starting with simple concepts such as strapping on skis and finishing the day coaxing me down my first real run. I watched newbies attempt to ski under the instruction of their well meaning friends only to fall on their bums again and again with no real progress being made. Meanwhile, I was learning to turn and stop under the watchful eye of my instructor and never once felt out of control. My time in ski school gave me the confidence I needed so I could discover my love of the slopes.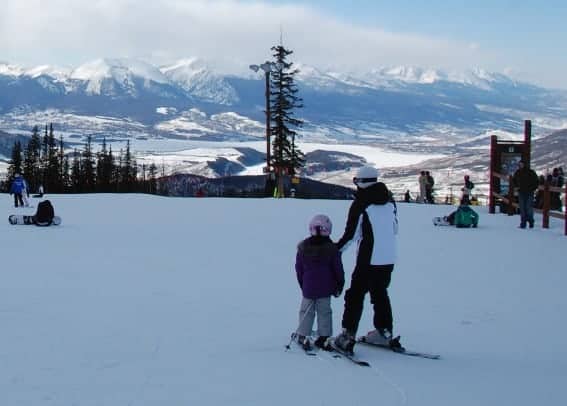 2. The ski-in ski-out accommodations. Anyone family who has skied together knows just how much "stuff" the experience involves. Between jackets, goggles, mittens, helmets, boots, layers, skis, and all the regular things that fill a suitcase on typical vacation, it is easy to fill a hotel room quickly. The condos at River Run in Keystone give families plenty of room to spread out, allowing them to comfortably relax after a long day on the slopes. A bedroom away from the living area means Mom and Dad don't have to call it a night just because the kids are. The kitchen is a lifesaver (and a cost cutter) when trying to feed hungry kids that are exhausted from all that fun on the slopes.
Keystone's River Run condos offer guests the ability to walk just three minutes and be riding up the gondola to the runs. I can't begin to express how wonderful this luxury is, especially when traveling with small children. Little legs can tire easily when waddling down the sidewalk in heavy ski boots and suits. We want don't want to waste all their energy and enthusiasm before they ever make it to the slopes! This convenience does come with an extra cost but it is a cost worth splurging on.
3. The village. Since my family had never been to the Rockies, we knew we wanted to base our vacation in Colorado but didn't want to add the expense of renting a car to our travel budget. Staying in River Run Village allowed us easily walk to more than just the lifts. Restaurants, shops, and a small general store are all an easy 2 minute walk from the condos. Other areas of the Keystone Resort, such as the spa at the Main Lodge, can easily be reached via a free shuttle that makes frequent stops all over the resort.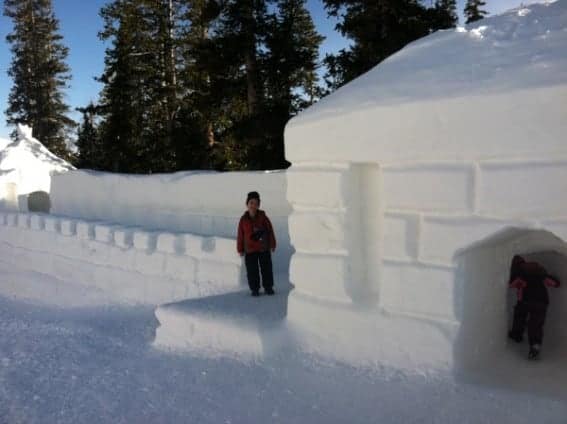 4. The activities off skis. Though my family does love skiing, we don't want it to be the only focus of our mountain vacation. Snow never falls at home so we like to take advantage of it in as many different ways as possible. Keystone is home to a massive tubing hill complete with a magic carpet to zip families (and their tubes) back up the mountain. Nearby at Kidtopia, a large snow fort with tunnels and slides is a great place to play an icy game of hide and seek. Keystone Lake offers plenty of room to skate figure eights or play a pick-up game of hockey. My family's favorite snowbound experience at Keystone, besides skiing, was the evening we spent dashing through the snow on a sleigh ride. Our ride through a quiet valley lit by a crisp sky full of stars to a warm cabin for a hearty meal was magical.
Read more reviews of Keystone Resort | Keystone Ski School |Sleigh Rides | Kidtopia | Tubing
Looking for more info on Keystone's Kids Ski Free program? Head to their website for details.
Runner-up peaks:
Breckenridge Ski Resort– check out kid-friendly reviews
Steamboat Ski Resort – Been there? Add in your kid-friendly review
__________
Got Suggestions on other resorts? Recommend and Win Ski Gear!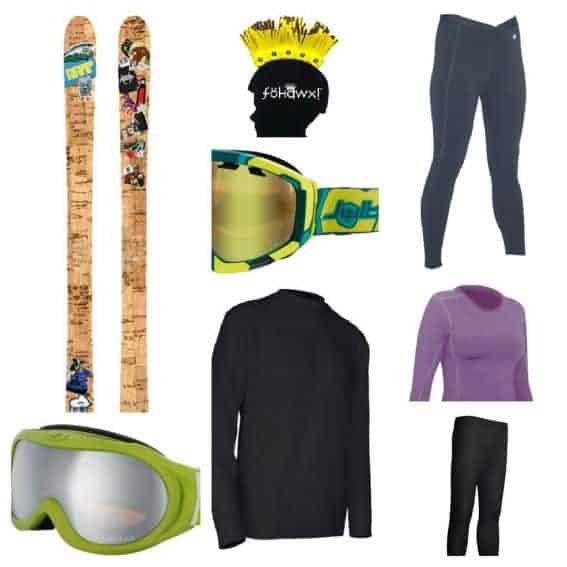 Enter to win great ski gear from our sponsors Julbo, Polarmax, Fohawx, and RAMP.
Make recommendations for any our 5 ski families or share about this One Peak for All Your Peeps ski planning series to enter.
Read the entire One Peak for all your Peeps ski series:
One Peak for all your Peeps: A Week of Ski Trip Planning with Trekaroo!
One Peak for all your Peeps Ski Gear Giveaway
One Peak for all your Peeps: Keystone Resort
One Peak for all your Peeps: Northstar California Resort
One Peak for all your Peeps: Snowbasin Resort
One Peak for all your Peeps: Smuggler's Notch
One Peak for all your Peeps: Berkshire East
This series is sponsored by Northstar California and Mountain Reservations, with gear giveaways from RAMP Sports, Polarmax, Julbo, and Fohawx.
Follow this series: #OnePeak on twitter | One Peak on Pinterest
Travel with kids to: CA |CO | DC| FL | HI | IL |MA | NC | NJ | NY | OR| PA| TN | TX | UT | VA | WA