I spent a good part of last week looking into Norwegian Cruise Lines, and I have to say that I am really impressed by all they have to offer for families.

One of the most awesome perks, in my opinion, is their focus on Freestyle cruising, which offers you all of the amazing benefits of an all-inclusive vacation, with the added flexibility and personalization of doing things how, when, and where you want it. As I write this, my family just got back from a vacation that, as well meaning as it was, was planned out from A to Z. The idea behind all this planning is great and left little worry on my part with last minute organizing, but what I sacrificed was flexibility. With my family, and I am sure many of yours as well, flexibility is golden. We have three girls, one of whom is still in diapers. We hardly do anything on a schedule, so having to have our life planned and timed out is a major adjustment that brings added stress to what is supposed to be a vacation.
On Norwegian Cruise Lines, freestyle cruising means no advance time slots, no advance placements, just freedom to come and go as you please. As for dining, you can eat at any restaurant on board, any time you are up for it- this translates into more time doing what you want to do, whether that is relaxing in the spa, or taking a swim with your kiddos while watching the setting sun. You set the pace, you choose the type of eatery, and you and your kids reap the rewards of full bellies and tons of uninterrupted giggle hours.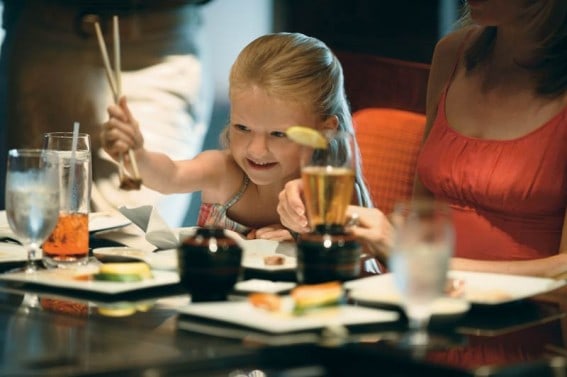 Speaking of all of the fun and giggles you will share, the ships are chock full of family-friendly activities ranging from pools and water slides, to sport courts, bowling alleys, and a giant two-story screen Wii! A few of the ships offer an amazing Nickelodeon themed cruise that provides fun activities for your family including interactive Dora's Music Party, and even breakfasts with your favorite Nick characters like Sponge Bob & Dora! My favorite Nick-themed activity is the chance to participate in a live game show on board. Ever since I was a kid I wanted to go on "Family Double Dare", and here is your chance to live that dream (minus the embarrassing TV re-runs of you covered in slime!!)
Although there's a ton of family based activities and programming every day of your cruise, you also have plenty options for sneaking off for some grown up time if you are in need of a relaxing date night, or just a pampering spa treatment to wind down from a fun-filled day. The Kid's Crew and Teen's Crew offer complimentary entertainment and amusement for your little ones, 2-17. There is a huge list of activities they offer for your kids all the way from developmental activities & storytelling, to scavenger hunts and dances for the older kids. In addition to all of this, for a very nominal fee, you can arrange a group-sitting service for port days or late evenings if your time with your spouse needs to linger a bit longer (hey, it's your vacation too!)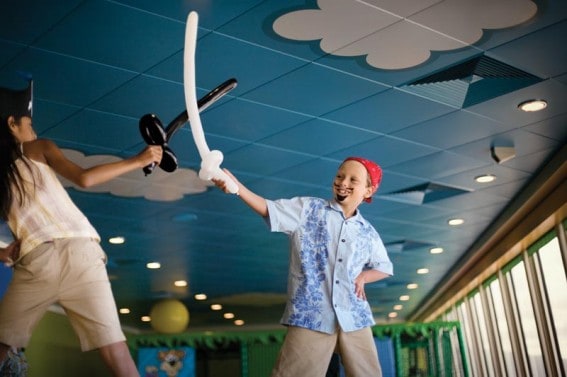 The accommodations on board boast upgraded linens, pillows, and mattresses that dare to give you, "most comfortable bed you've ever slept in"; I don't know what walk of parenting you are currently in, but for me, just the chance to sleep soundly in this bed sounds worth it!!
Bottom line: Norwegian Cruise Lines appears to offer an amazing family vacation, all rolled up into one easy to plan, easy to navigate, family-friendly package. When I plan my next cruise, Norwegian seems like a flexible, fun & affordable option for my family, and I hope for yours as well.
Disclosure: this blog post is sponsored by Norwegian Cruise Lines, all opinions are my own.
---
Travel with kids to: CA |CO | DC| FL | HI | IL |MA | NC | NY | OR| PA| TN | TX | VA | WA