My father in law, an avid nature photographer, generously gifted his gently used DSLR camera and lenses to me a few years back when he purchased a newer model. And although I am completely untrained and often use my DSLR in auto mode (sorry, photographers!), I can still score some drool worthy photos of my kids with this amazing camera.
The problem with my luxury DSLR is this: I have to carry it. It is heavy, and large, and cumbersome when coupled with three small children, bags full of snacks, luggage, and a diaper bag.
Even though I love sharing the amazing pics I snag with my bulky but phenomenal camera beast, I typically just snap pictures of my family using my 5 megapixel camera phone. Why? Because it is incredibly handy. I don't have to carry around extra lenses, massive camera bags, or the additional battery charger. Along with browsing Facebook, texting, and making calls, my phone takes pretty adequate pictures that can instantly be uploaded to my favorite social networking sites.
Missed Moments
As handy as my camera phone is, sometimes it honestly takes pretty lousy pictures. Without impressive filtering with programs like Instagram, my pictures tend to look pixelated, blurry, and definitely amateur. Don't get me started on actually trying to print the things. I have often arrived home from fabulous getaways, family vacations, trips to the park, and sports events less than satisfied with my phone's ability to truly capture the moment.
These missed photo moments are actually the subject of a fantastic contest from our friends at Nokia, who generously donated a Nokia Lumia 1020 for me to review for this giveaway.
Nokia is conducting a nationwide search to find people most deserving of the chance to relive a missed photo opportunity moment. Were you on the top of the Eiffel Tower and don't have a good image to show for it? Tell Nokia. Did your son catch an amazing fish but your picture turned out blurry? Show Nokia. Were you too far away for a good shot of your daughter's dance recital? Nokia wants to see your pictures! Visit their Take Two Contest (or visit on Facebook) to share your missed moment pictures- you might win the chance to recreate your memory with a Nokia Lumia 1020 in hand (while Nokia foots the bill)!
Here's a video intro to the fun #TakeTwo contest that is running through October 14th:
Moments Captured on the Nokia Lumia 1020
Since receiving my Lumia 1020 last week, I've been on a mission to recreate some of my own missed photo opportunities.
Here are a few of the great shots I was able to reproduce.
My three-year-old's spunky attitude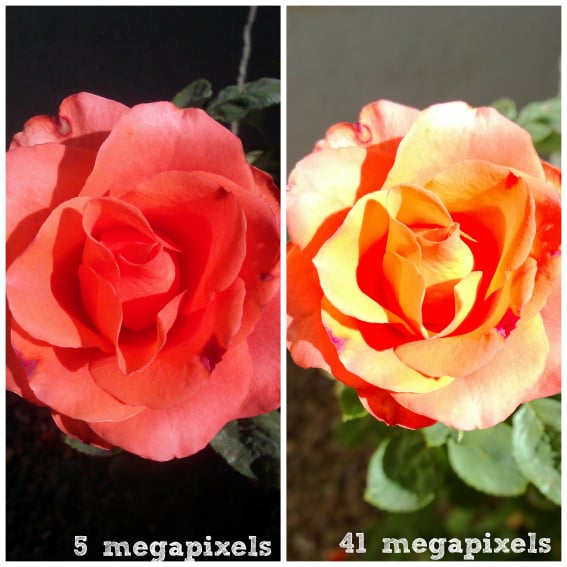 A sunny day on a sunset colored rose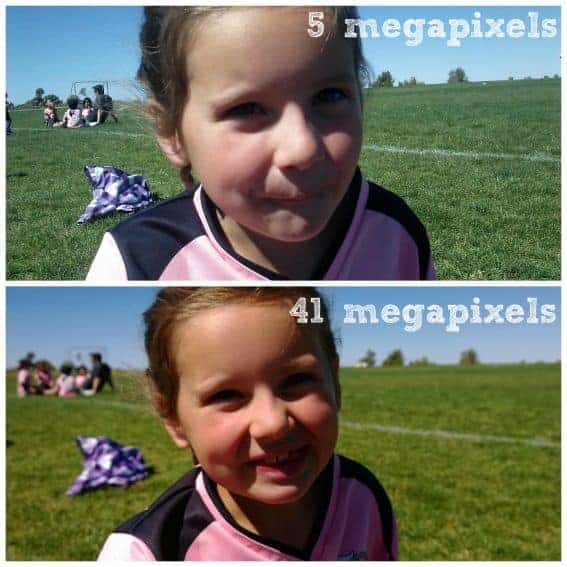 My seven-year-old's post soccer game smile
A few of my favorite features in the Nokia Lumia 1020:
41 megapixels!!! (for reference, good DSLR cameras have about 20 megapixels)
Size. This may be obvious, but because this is a phone, it is incredibly light and easy to carry. No bulk, no need for extra gadgets.
Zoom. The strength of these megapixels offers you some amazing zoom power that you won't find in any other camera phone on the market.
Connectivity. I can easily share my photos with friends and to social media with one click thanks to AT&T 4G & WiFi.
Choosing the focal point. I love making my kids the focus in the foreground or background of a picture. It is my go-to camera tactic, no lens swapping required.
Settings. Although I still don't exactly know why I should be changing the white balance, shutter speed, or ISO, I have the capability to do so with a quick sweep of one finger.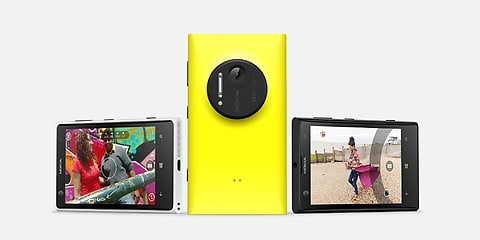 Read my full review of the Nokia Lumia 1020.
The Steal: Enter to Win a Nokia Lumia 1020
In addition to entering Nokia's awesome Take Two Contest, we're giving away two of these beauties right here.
Details: TWO lucky winners will each win a brand new 41 megapixel Nokia Lumia 1020
Enter today and everyday for the next two weeks using the rafflecopter below:
a Rafflecopter giveaway

Restrictions:
The prize is non-transferable
No cash value
Value: $299.99/each
Rules and Guidelines:
No purchase necessary
Two raffle winners will be selected
Winners will be selected randomly and your chances of winning are based on the number of entry points you acquired against the total number of entries for this giveaway.
18 years of age and older
US and Canada residents only, excluding residents of the Provence of Quebec.
Winner will be notified via the email provided and must respond to the notification to confirm their prize within the time specified in the email. (Usually 3 days)
After the winner has been confirmed, the winner will be announced on this blog post.
Entry Period: October 7, 2013 at 12:01 AM PST to October 20, 2013 at 11:59 PM PST.
Special Thanks to Our Sponsor:
Nokia www.nokia.com
What is Monday Madness?
On select special Mondays, Trekaroo announces on our blog, either a fantastic giveaway or an incredible deal. It could be a green water bottle, a hotel stay on Maui or theme park tickets. Return every Monday to the Talking Trekaroo Blog for the details. Want a reminder? Become a Trekaroo member or follow us on Facebook or Twitter.