Last Updated on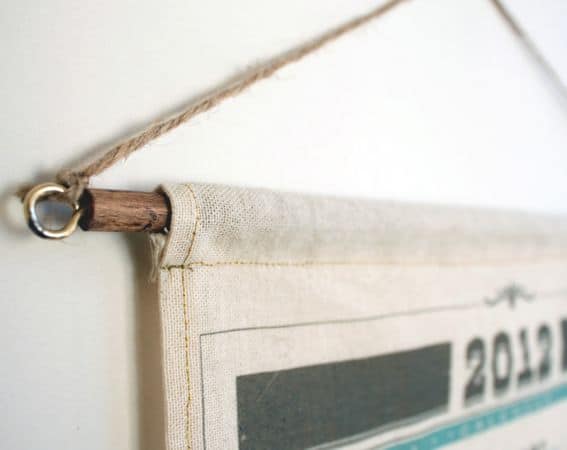 Photo by: flickr/arminho-paper
I love my calendar; scheduling my family's events, meetings, practices, and meals on my personal calendar keeps us on track. Out of this love for organization and ease, we at Trekaroo are proud to launch our brand new events feature located within our site. We've picked a great time to get you excited about our events locator- our fall event calendar is live!
From pumpkin festivals to haunted houses, Trekaroo's brand new events calendar makes it's debut! Check it out!
Boston | Chicago | Denver | Houston | Los Angeles | Miami | New York | Philadelphia
Portland | San Diego | Salt Lake City | San Francisco | Seattle | Washington D.C.
Anyone Can Add Events for FREE!
If you have the scoop on a fun event that's great for families? Get in the Trekaroo spirit and add it.
Our events calendar is powered by our kind friends at 49st. So go ahead and create an account, categorize your event as "kids and family" and it'll show up on Trekaroo. It's as easy as that. Add events >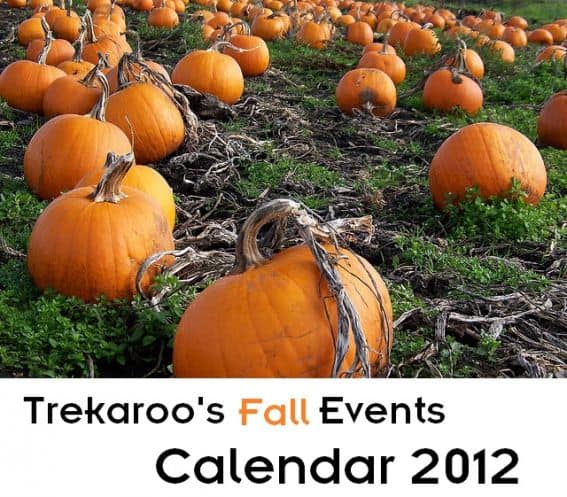 Photo by: flickr/Kam's World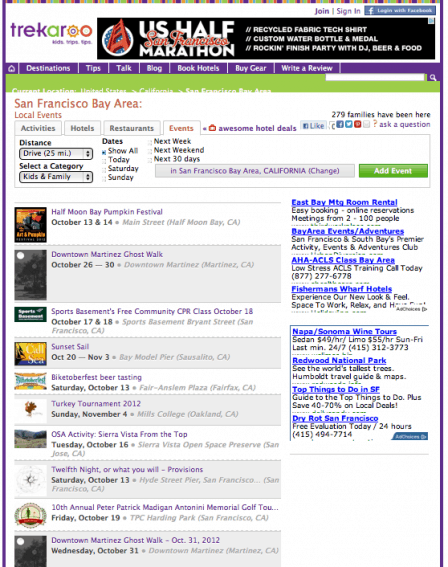 Favorite Fall Events Your Don't Want to Miss!
California: Cozy Up With Slithering Friends at the Spooky Sleepover
California: Scream at Halloween Horror Nights at Universal Studios
California: Non-scary Halloween at Snoopy's Costume Party
California: See Giant Pumpkins at Half Moon Bay Pumpkin Festival
California: Taste Unusual Apples at Filoli's Autumn Festival
California: Get Grimm with Evil Characters at Fairytale Town
Florida: Brick or Treat at Legoland
Georgia: Get Crafty at the Yellow Daisy Festival
Illinois: See Cinderella Pumpkin and Scarecrow on Stilts at Pumpkins for a Cure
Illinois: Circus Goes Halloween in Chicago
New Hampshire: Return of the Pumpkin People
New Hampshire: Farm Fresh Goodness at the Fryeberg Fair
New Jersey: Pick Apples, Pumpkins, and Ride Ponies at Terhune Orchards
New Jersey: Parade Your Pumpkin at Historic Cold Spring Village
Oregon: Marvel at Gingerbread Creations at the Gingerbread Jubilee
Washington: Watch a Hippo Stomp a Pumpkin at the Woodland Park Zoo's Pumpkin Bash
Washington: Trick-or-treat with Waterfront Views
---
Travel with kids to: CA |CO | DC| FL | HI | IL |MA | NC | NJ | NY | OR| PA| TN | TX | UT | VA | WA