A few weeks ago, we visited the California Academy of Sciences specifically to check out the new Extreme Mammal Exhibit. Our 7 year old is an "animal expert", so a visit to the Academy of Sciences is always huge treat. When we first entered the Academy, we were greeted by the teaser section of the Extreme Mammal exhibit. It was really neat. In addition to a HUGE sculpture of the largest mammal, there is also a scale where people can compare their weight to that of other mammals. That part was fun. The kids delighted in the hands-on aspect of this portion of the exhibit.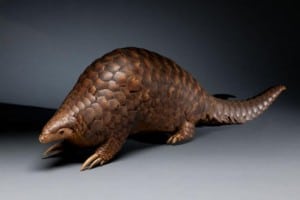 Once through the ticket queue, you enter another queue with informational posters. After a moment, the doors to the exhibit were opened for us by a young man. He explained we were entering a temperature controlled environment and to not take any pictures. He also asked us to make sure we did not touch any of the exhibits unless a sign specifically said so. No worries – there is plenty here to see and touch.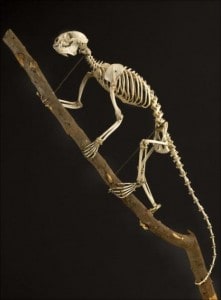 While the exhibits were arranged in an old-school museum style, the flow of the rooms was great. One topic naturally lead to another. The information in each section was short and informative.  While my kids rushed through somewhat, there was enough to interest them and get them talking. My son, Josh, was particularly moved by the section on endangered species and has been studying the causes of extinction since we came home.
My only complaint with the exhibit – and it's a minor one – is that, even though it was a new exhibit, it already had a worn appearance. Some signage was damaged, ripped, or falling apart, and some interactive materials weren't working properly. The condition of the exhibit made me feel as if the exhibit was being neglected. It did not impact my ability to learn and enjoy the exhibit, just my ability to view the exhibit in a completely positive light.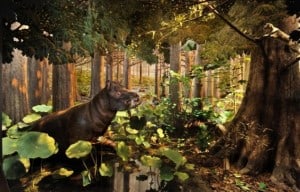 All in all, my 7 year old son who's a huge animal fan was very moved by the extreme mammal exhibit. My 5 year old daughter was just slight of bored during our 45 minute tour of exhibit. Definitely visit with your kids 6 and up who can read and digest all the wonderful information, however, you might want to skip over this special exhibit and head straight for the wonderful aquarium with younger kids.
Related:
Disclaimer: This review is based on a complimentary visit to Academy of Sciences.  I received no other compensation and the business owner did not state any requirements that I express a particular point of view.
————
Heather Tanner is a 2010 Trekaroo Superoo who visited the California Academy of Sciences on assignment to check out the Extreme Mammal Exhibit.