Imagine being 17 years old and embarking on the trip of a lifetime. You leave your family, friends, and all that is familiar behind and arrive in a land where food, language, and culture are like nothing you have experienced before. You spend part of your vacation lugging water pipes, digging trenches, and harvesting corn- all while having the time of your life. That is exactly what Loren Wagner did last summer, and she will be the first to tell you that it was the most incredible experience of her life. 
Launched in 2008, National Geographic Student Expeditions takes high school students on incredible journeys all over the world, including Alaska; Australia; China; Ecuador and the Galápagos; Iceland; India; Peru; Rome and Greece;  and Tanzania; as well as 10-day National Geographic On Campus programs based in Monterey Bay, Calif.; Costa Rica; Hawaii; Tuscany, Italy; and Bar Harbor, Maine. Can you imagine what kind of a college essay your child could write after an expedition to one of those locations?
Loren's time in Tanzania wasn't all about hard labor and bicep building. During her stay in Tanzania, she was able to play football with local school children; visit a Maasi village and take part in traditional ceremonies; learn about and make her own batik; hike through the bush on a climb up Oldonyo Sumbu; and go on safari through Lake Manyara, Ngorongoro Crater, and Tarangire National Park.  National Geographic gave her the opportunity to experience aspects of Tanzania that she never would have been able to discover on her own while providing her with a safe and enriching environment to soak it all up.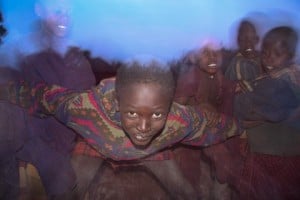 I asked Loren why she decided to pick Tanzania. She said she had "always had a fascination with Africa and yearned to visit a place that was very distinct from the US." She was not interested in the normal sight-seeing tours that people take in Europe.  She wanted to step outside her comfort zone and "experience the everyday lives of local people whose culture and lifestyle are so unlike (her) own."  Its seems to be the best decision she has ever made.
When asked if they had any second thoughts about sending their daughter to Tanzania, Loren's parents told me they " honestly had no reservations sending Loren.  She is a strong, capable young woman and National Geographic has an impeccable reputation."  Loren's mother Kim also pointed out that "Loren's Tanzanian trip was the highlight of her first 18 years.  She would return in a heartbeat…  National Geographic enabled Loren to understand and appreciate peoples and cultures vastly different than her own."  With an endorsement as heartfelt and passionate as that, I am already dreaming of sending my own children on expeditions in their high school years.
Every Student Expedition group is joined by a National Geographic expert.  In Tanzania, Anna Estes, a wildlife ecologist, was a wonderful asset for the students while on safari. She spent a portion of her childhood in Tanzania, and her father wrote many of the safari guide books that the students used to identify animals in the region.  Her knowledge greatly enhanced the safari as they encountered two lion hunts, rhinos, leopards, elephants, giraffes, and countless other species.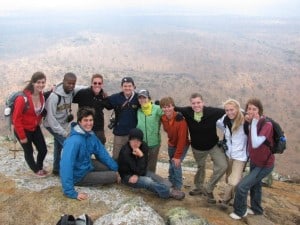 I asked Loren to share her favorite part of  the experience and while she coudn't pick a favorite, she did share one of her most memorable: "We were at the UAACC and were spending time with the kids at the orphanage. I was showing a few of them how to shoot hoops and pushing others on swings and then towards the end, all the kids wanted to see my camera. They loved taking pictures and then going back through the pictures. I was sitting down and this one little boy came over and sat on my lap. I was showing him all the pictures I had taken and he was just completely captivated. Then, out of nowhere, he seized my hand and kissed it, then just held on to it in his lap. He didn't say anything and I just kept going through the pictures, but that was such a special moment to me. It really embodied why I had fallen in love with Tanzania so quickly. To this day, that image and that particular moment, still replay themselves over and over in my head."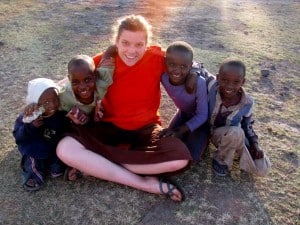 If you are interested in giving your high school student an incredible opportunity to travel with one of the most highly respected travel companies in the world and participate in a once in a lifetime experience, then please check out National Geographic Student Expeditions here. The memories made on journeys like these are priceless.
Sharlene Earnshaw (aka doubleadventure) is Blogger-in-chief for Trekaroo and the blogger behind Double the Adventure.

Travel with kids to: CA | CO | DC | FL | HI | IL | MA | NC  | NY | PA | TN | TX | VA | WA