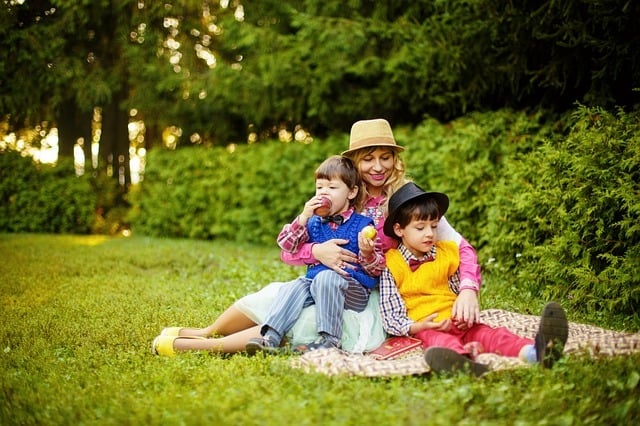 I don't know about you, but when my family asks me what I want for my birthday or Mother's Day, I sometimes draw a blank. It's not that I don't have things I like, but sometimes coming up with them out of thin air can be a complicated task. This year, we've put together this handy Mother's Day Guide to help you choose some themed gifts & activities. So come on, ladies. Tell your hubby what you really want, you just might get it.
Hit the share buttons & get ready for the best mother's day yet!
Spas, Brunches, and Mother's Day. Oh My.
We here at Trekaroo know that not all moms are the same. For every mom who can't wait to head off on a kid-free weekend or others who love our article on the best Mother's Day brunches, there are other moms who wouldn't step into a Mother's Day brunch or spa to save their life (but they would to save their child's life, for sure!) Here's our alternative guide to Mother's Day. What type of mom are you?
Mother's Day Guide for the Beachy Mom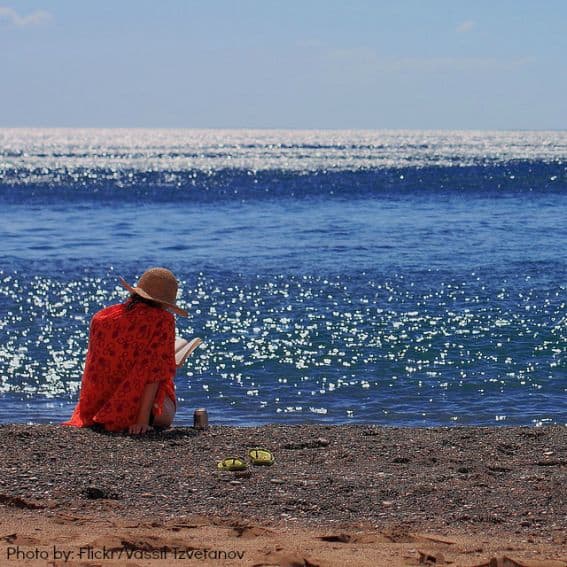 Moms who love heading to the beach are pretty low key. Whether they love sitting with their toes in the sand, or would rather surf the waves with their little ones in tow, we've got your day covered.
Last Minute: ($)
Head to your nearest beach (ocean or lake!). Give mom a break for the day by getting the kids packed & ready to go. Gift idea: No beach mom can resist a cute pair of flip flops or a good read. Don't have a beach in your area? Get started now recreating this backyard!
Moderate Planning: ($$$)
Explore seaside hotels on Trekaroo and find the perfect overnight beachfront getaway! Gift idea: create a shutterfly photo album of your trip.
Advance Planning: ($$$$$)
Hop over to an island for some serious beach-themed fun. From snorkeling on Hawaii, to swimming with dolphins in the Bahamas, an island vacation will make any mom melt. Gift idea: I think the plane tickets might do, but feel free to splurge on a kid-free dinner while vacationing. She's worth it!
Exploring tide pools can be a fun activity that doesn't require skimpy bathing suits (giving us moms a few more precious months until bikini season!): 10 Tips for Exploring Tide Pools | Best Tide Pools in California, Orange County, San Diego | Hawaii: Big Island, Maui, Oahu | MA | OR | RI | WA
Mother's Day Guide for the Outdoorsy Mom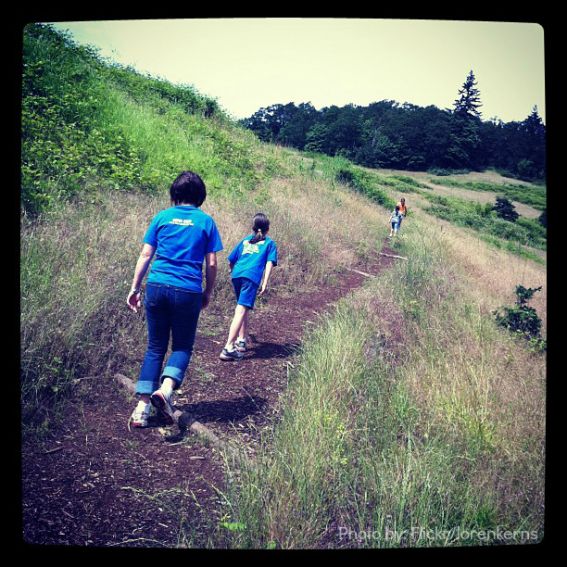 The smell of fresh pine in the air, a meandering trail over the horizon, outdoorsy moms love a nature inspired adventure. If mom loves being outdoors at the beach, be sure to weave together the beach info above. Here are a few samples of a great day:
Last Minute: ($)
Head to your local park, pack a family picnic lunch, and walk the trails. Don't forget to pack sunscreen, healthy snacks, and bottled water. Gift idea: Make this found objects frame. Don't forget to snap a picture.
Moderate Planning: ($)
Plan a day-long hike in a local forest, state park, or national park. Start the morning with a healthy, hearty breakfast like these egg muffins. Dress the kids in layers, including socks, and their best, sturdy hiking shoes. Pack a substantial picnic lunch, including a blanket to sit on. Gift idea: Pack your picnic in a brand new picnic backpack.
Tip: Many forests require Adventure Passes for hiking. Check with local businesses and website for more information.
Find kid friendly hikes in Alaska | Colorado | Florida | Utah | Yellowstone
Advance Planning: ($$)
To most moms, the most daunting part of camping is the planning and packing. Turn your hike into an overnighter but don't let mom do all the work! Gift idea: Give mom a brand new pair of fancy Hiking Boots!
To make sure you pack everything that is needed so mom gets to relax, we've provided these lists to help you: Camping for the first time with kids | Packing List!! | Camping Safety Rules | Easy Camping Recipes
Mother's Day Guide for the Animal Loving Mom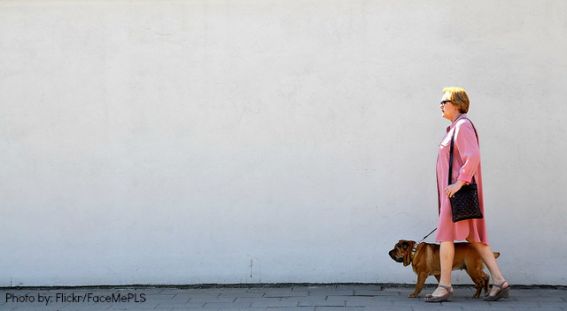 If your sweetie can't stop ogling puppies, dolphins, and miscellaneous cute, little animals, we are here to help you make the perfect mom's day.
Last Minute: ($)
Take the entire family (dogs are kids too!) on a walk through the neighborhood looking for even the most urban animals like birds, rodents, and teeny tiny insects. While you walk, take turns sharing stories of why mom is such a special lady. (She'll have to accept sloppy licking from the pets, they aren't very articulate.) Gift idea: Snag mom a gift certificate to her favorite pet-friendly store for all the cute outfits she can't wait to try on her pups.
Moderate Planning: ($$)
Spend a day at the local zoo or animal center. Many zoos offer special Mother's Day programs to help pamper mom on her special day.
Check out the top 10 zoos in the US and more from our animal encounter week.
Advance Planning: ($$$-$$$$$)
Plan a safari! If you can't make it all the way to Africa, check out more wild animal encounters in your neighborhood such as the Roar and Snore camp at the San Diego Wild Animal Park or Safari West in NorCal.
Mother's Day Guide for the Metropolitan Mom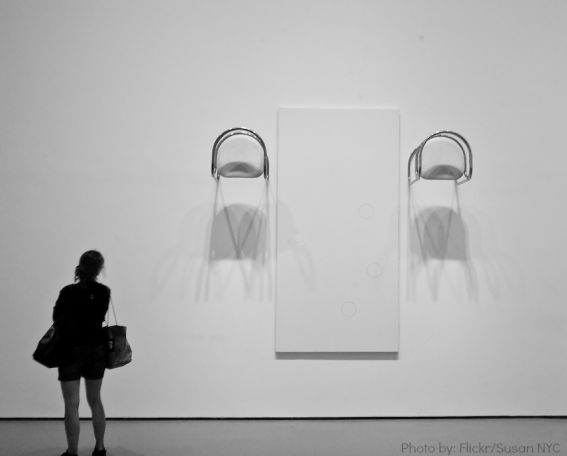 If the mom in your life loves art museums, culture, theater, and all things city life, this guide is for you.
Last Minute: ($)
Take the family to a local history, art, or culture museum for the day. Gift idea: Let mom splurge on a great coffee table book to commemorate your experience. Check out these tips on taking young kids to museums to help the day go smoothly.
Moderate Planning: ($$$)
Expand mom's horizons with the gift of (fun & interactive) education. From cooking (everything from pastries to sushi to Italian) to sommelier (wine identification) classes, art classes, and everything in between, metropolitan moms love learning new things.
Numerous hotels cater to the foodie trend and offer culinary classes at the resort.
Advance Planning: ($-$$$$)
Gift idea: Buy tickets to see live theater or music. If you live near a larger city, make it an overnight trip including a fabulous dinner out, glass of wine, and scrumptious pre-show dessert. Live in a small town? Even local community theater is a great escape. For the over-achiever, whisk your sweetie and family off to New York's Broadway, the US epicenter of live theater – your kids will even love it!
Mother's Day Guide for the Shopping Mom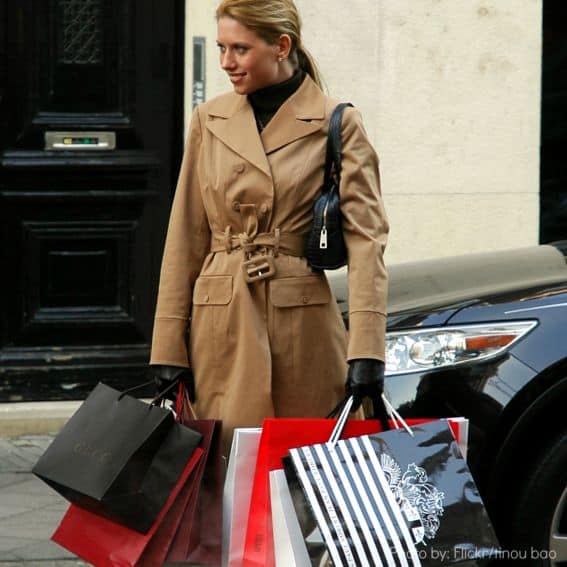 From Louis Vuitton to Jimmy Choo, some ladies love to shop. If the mom in your life loves looking for bargain deals & steals, from Ross to the highest end stores, she'll love these shopping experiences.
Last Minute: ($)
A pretty simple option for shopping ladies out there and an easy one to get you off the hook. Head to your sweetie's favorite store and pick up a gift card (you could also take advantage of the gift card malls located in many grocery stores). A take anywhere VISA gift card works fabulously in a pinch!
Moderate Planning: ($$)
Purchase a handbag from her favorite store. If you don't yet know this store, do some creative fishing to get the name. Be sure to ask for a gift receipt, you know, just in case. It's her favorite store, after all.
Advance Planning: ($$-$$$$)
Book an appointment with with a personal stylist. Believe it or not, this can be done at almost any upscale retail store (don't even think about it at H&M) on a number of budgets, if you call in advance. Many shops, including Ann Taylor, Neiman Marcus, and Nordstrom (call your nearby store to be sure) don't even charge a fee for this service. Talk the stylist through a budget in advance or slide a gift card in with the card to mom describing the day.
Make it a shopping vacation and whisk her off to one of America's most prestigious shopping meccas. We've shared the low down on the best shopping vacations, including where to stay so you are close to the action.
Find Mother's Day fun near you:
Albany | Asheville | Charlotte | Chicago | Connecticut | Dallas | Denver shopping,visiting animals, and museums | Finger Lakes Region | Florida | Inland Empire | Los Angeles | Massachusetts | Minnesota | New Jersey | Orange County | Philadelphia | Sacramento | San Diego | San Francisco | Seattle | St. Louis | Tampa Bay | Temecula | Utah | Western NY
we ♥ moms:
Your Guide to the best Mother's Day Brunches
Mother's Day Pinterest Board – great ideas for mom
Open Letter of Thanks to Sojourning Moms
Featured photo by: Shutterstock