Come with us and share our joie de vivre as we explore Montréal with kids! Québec is truly La Belle Province and Montréal is one of its gems. With everything from a cosmopolitan vibe to French colonial charm to the grace of nature to vibrant fresh markets, Montréal provides a rich experience for families. Let the beautiful Fleur-de-lis flag of Québec greet you as you explore Montréal!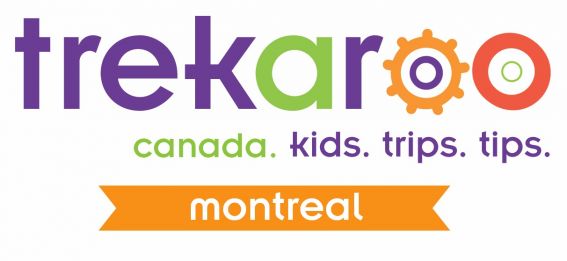 Vieux-Montréal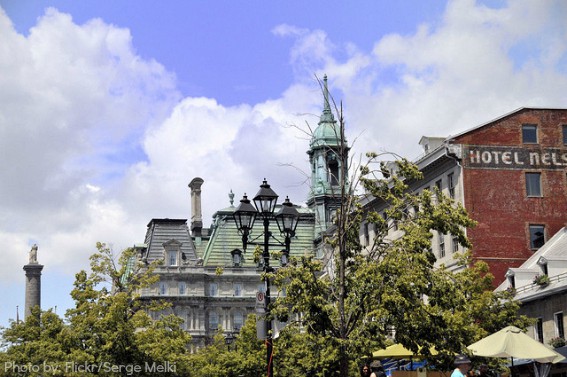 As the second largest French-speaking city in the world, Montréal will treat your family to French culture with a colonial spin. Walking along the cobblestone streets of Vieux-Montréal (Old Montreal) you will be transported back in time. Your family will enjoy ducking into shops, taking in local art, sampling Québécois cuisine, resting in town squares, and even riding in horse-drawn carriages.
Read Trekaroo reviews of Vieux-Montreal.
Basilique Notre-Dame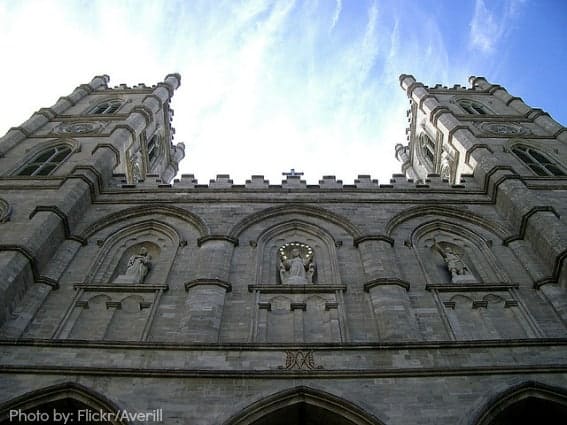 As you near the Basilique Notre-Dame in Vieux-Montréal, you will notice quite a number of fellow tourists appreciating the beautiful structure. This grand high church rivals some of the most ornately decorated cathedrals in Europe. The current basilica, constructed in 1829, is well worth a visit. The inside is breathtaking and you can even come back later in the day for a light show. Tours are available but the basilica is awe-inspiring even without one. While you are there, be sure to take a peek at the old seminary next to the church. Construction on the seminary began in 1684 making it the oldest standing building in Montréal!
Read Trekaroo reviews of Basilique Notre-Dame.
Pointe-à-Callière Archeological Museum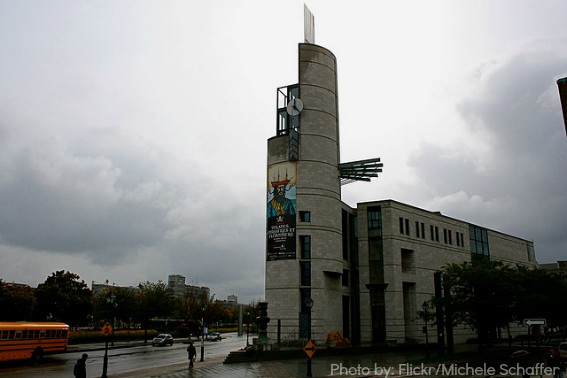 Pointe-à-Callière Archeological Museum is Montréal's historical and archaeological museum. The site of the museum shows evidence of 1000 years of history. Built on a true archaeological site, you will enjoy an unparalleled depiction of the history of Montréal. Of the many museums dedicated to history in Montreal,  Pointe-à-Callière has the most interactive exhibits that engage children in the personalities of Montreal's rich history.  The innovative archeo-adventure exhibit draws children into the archeological process through play.  Also, be sure to take in a view of Old Montréal from the terrace of the museum's restaurant.
Read Trekaroo reviews of the Museum of Archaeology.
Vieux-Port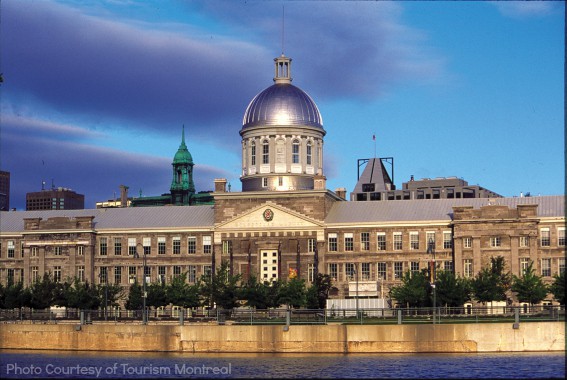 While in Vieux-Montréal, do not forget to stop at Vieux-Port (Old Port) along the St. Lawrence River. Vieux-Port is the perfect place for kids to unwind while playing on a playground or for the family to have a picturesque picnic. Vieux-Port is definitely alive during the summer with lovely terrace restaurants, shopping along the pier, boat rides, and more.
Read Trekaroo reviews of Old Port.
Jardin Botanique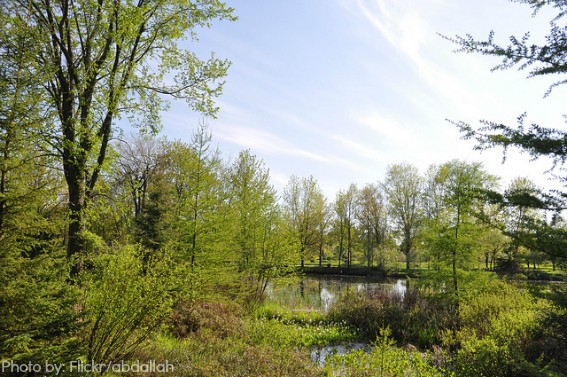 Be prepared to be delighted when strolling through le Jardin Botanique de Montréal, one of the largest and impressive Botanical Gardens in the world.  With a Chinese Garden, Japanese Garden, First Nations Garden, Alpine Garden, and more, your family will certainly discover a magical, natural respite. The Chinese Garden with its vibrant depiction of elements of Chinese culture will particularly inspire you. Make a day of your visit to the area by popping in to the Biodôme and Stade Olympique, making for a nice day.
Read Trekaroo reviews of Jardin Botanique.
Stade Olympique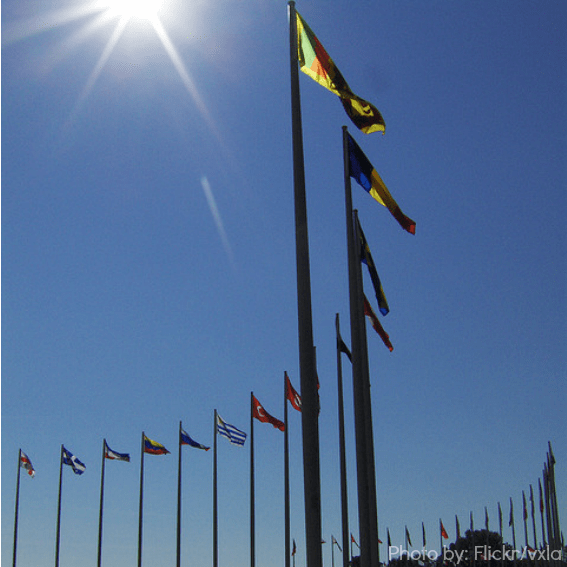 Every child dreams of being in the Olympics! Montréal hosted the Summer Olympics in 1976. During the Montréal Games, Nadia Comaneci made history with seven perfect 10 scores and 3 gold medals in gymnastics. Wow! While in Montréal, you can still visit the Stade Olympique in Parc Olympique. Your family can tour the impressive structure and even ride to the top of the tower for a great view. By the Biodôme, also in Parc Olympique, you will discover plaques displaying the names of the champions of the 1976 Games. Linger a little to find some familiar names!
Read Trekaroo reviews of Stade Olympique.
Montréal Biodôme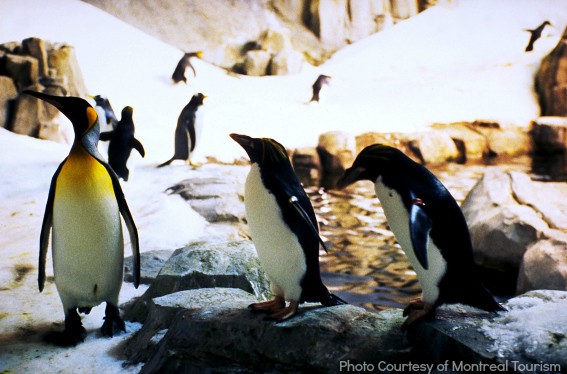 Located in Parc Olympique, the Biodôme was originally constructed as a velodrome for the 1976 Games. Now, the structure houses four ecosystems thriving with both flora and fauna. As you walk through, you will experience tropical forest, Laurentian forest, St. Lawrence marine, and polar environments. Be on the lookout, you may just spot a macaw, lynx (at a safe distance, of course), a tamarin, or even a puffin. Rain or shine, the Biodôme provides a fun yet educational experience for families and the opportunity to get face to face with some critter friends.
Read Trekaroo reviews of Montreal Biodome.
Mount Royal Park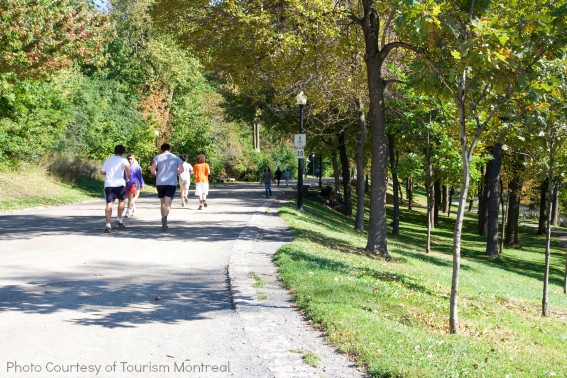 Mount Royal is a prominent hill in Montréal known as a bastion for outdoor enjoyment as well as its unparalleled views of Montréal. The park includes a lake, trails, ski slope, sculpture garden, plenty of space for picnicking, a chalet, an interpretive center, and more. Alive all year round, the park even sports a toboggan run in the winter. Mount Royal is a great spot for a nature break during your visit and gives your family the opportunity to stand on the highest point in the city as well as take in a spectacular view.
Read Trekaroo reviews of Mount Royal Park.
Public Markets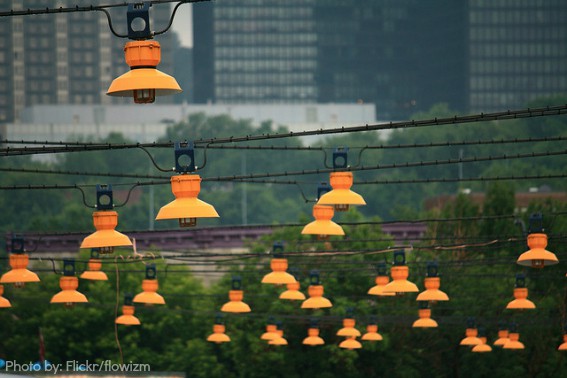 A trip to any one of Montréal's markets is a quite literally a fresh change of pace.  Montreal's markets have a distinctly European vibe, small little colorful stalls with one tempting delicacy after another, and teaming with locals. As you amble through, your family will be delighted at the amazing choices of produce, cheese, meat, baked goods, and flowers of Québec. Purchase a baguette and cheese for an easy lunch. Don't forget to check out the pastries. Tarte à sucre made with maple syrup is a regional specialty! An absolutely eye-opening experience if you kids have lived in typical suburban North America all their lives.
Read Trekaroo reviews of Atwater Market | Jean Talon Market
Parc Jean Drapeau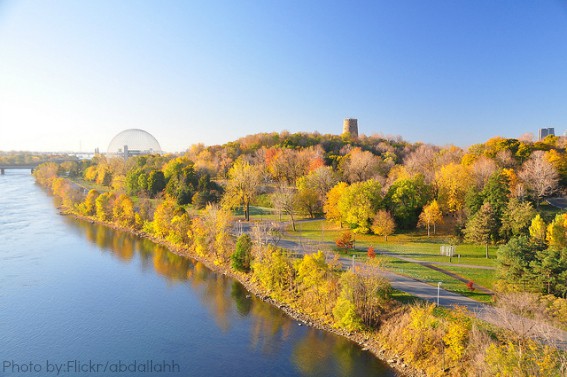 Ask a local mom about where local families love to hang out, and the answer is likely Parc Jean Drapeau on Ilé St. Heléne, which is just a 5 minute metro ride away from Vieux-Montréal. In the summer, families flock to the sandy beach to build sandcastles and cool off, kayak, and jump on beach trampolines. Bixi bikes can be picked up near the subway station, but if you have young ones, you can just as easily pick up a bike rental with a child seat from Ca Roule Montreal On Wheels near Vieux-Port or from My Bicyclette along Lachine Canal and bike over to spend a day at Parc Jean Drapeau.  While you are there, make a loop around the formula racing track at Gilles Villeneuve Circuit and snaps photos of the iconic Biosphere, once the USA pavilion during the 1967 World's Fair.
Read Trekaroo reviews of Parc Jean Drapeau
Related:
Attractions in Montreal: Things to do in Montreal, Quebec with Kids 

Montreal: The Perfect city for a first International Family Vacation
Montreal travel tips: insider ideas for visiting Montreal with kids
Explore Montreal's kid friendly attractions | restaurants | hotels
Explore Quebec's kid friendly attractions | restaurants | hotels