(Last Updated On: February 9, 2013)
This contest is now closed. Congratulations Jen, number 183! We know you will love the resort.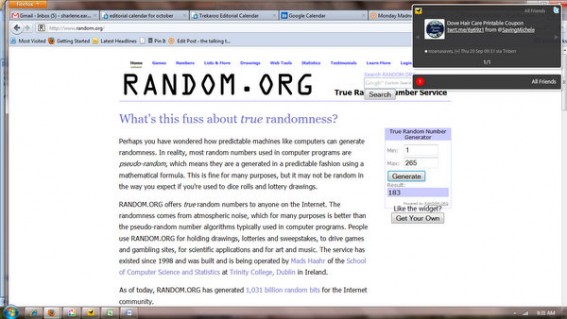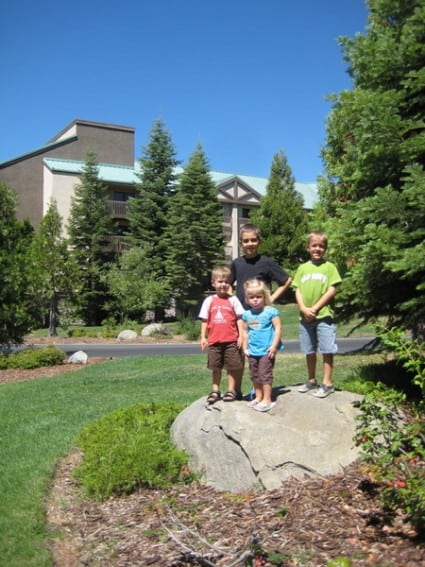 Although many families travel in the summer to their vacation destinations, a winning argument can be made that more fun activities are available for guests during the snowy winter months at the Tenaya Lodge. This lodge, located near the southern entrance to Yosemite, is chock full of family activities that will make any kid or parent happy to spend as much time at the Sierra resort as possible.
When the snow glistens on the pine trees and the sky is brilliantly blue, families at the Tenaya Lodge will likely be found ice skating in the open air rink, riding sleds down the sled run, or sipping hot chocolate next to the grated bonfire on the north side of the lodge.  In the grand conference rooms, special events are hosted by Tenaya where families can participate in gingerbread building contests, dinners with Santa, and making holiday crafts.  An open air sleigh ride pulled by horses would be an amazing treat and snow shoes, cross country skis, and evening flashlight hikes await the adventurous.  Nearby in Yosemite National Park, visitors can ski downhill at BadgerPass or visit the beautiful Yosemite Valley with it's frozen waterfalls and ice-covered cliffs.  I know my kids would be so happy and content at the lodge with its large indoor pool and arcade that we would probably have to convince them to try all the other fun activities!
During the spring, summer, and fall, when the snow has melted away, the Tenaya Lodge comes alive with it's many outdoor activities.  Our kids loved climbing the 25-foot rock wall, shooting arrows at the archery range, and swimming in the large outdoor pool.  Bikes of many sizes and fishing gear are available to rent.  Families can strike out on their own for a 1 mile nature walk to Big Creek or a 5 mile hike to a nearby waterfall.  Guided hikes and flashlight hikes are also available.  During the summer months, the outdoor Chuck-Wagon Jamboree and Summerdale BBQ both offer outdoor eating, live music, a campfire, and S'mores.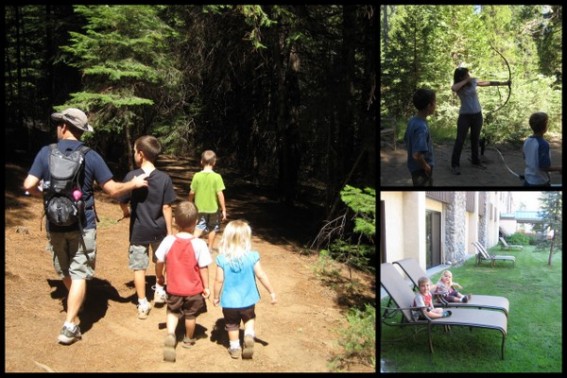 The Ascent Spa is a brand new facility that offers treatment rooms for massages, facials, and nail services.  This beautiful spa is decorated with a mountain theme and offers services for men, women, couples, and groups.  It's the perfect place for parents to refresh, relax, and be pampered.
Families that visit the Tenaya Lodge do not have to look far for great dining options during their visit.  Timberloft Pizzeria and Jackalope's Bar & Grill offer great food in a family-friendly atmosphere.  The Parkside Deli has take-out options such as sandwiches, salads, drinks and snacks for hikes to the waterfall or trips into Yosemite.  The Sierra Restaurant has a delicious breakfast buffet and kid-friendly cereal, oatmeal and pancake choices and this restaurant also serves great steaks and seafoods for lunch and dinner.  Embers Restaurant offers upscale dining for parents celebrating those special moments in life.  With so many options, it's easy for families to find great food at the Tenaya Lodge.
Even with all the things that the Tenaya Lodge has to offer to families, it's location to Yosemite National Park is one of the most amazing things about this resort.  Within a one hour drive, families will be taking in one of the most breathtaking views of a mountain valley framed by 4,000 foot high cliffs and towering waterfalls.  There is nothing like it on earth and should be on every family's "must-see-list".
The Steal: Win a 2 night vacation package at The Tenaya Lodge in Yosemite, CA valued at $1,100!
2 night stay at the Tenaya Lodge
Breakfast for four for two days
Two 60 minute Ascent Spa treatments
One in-house activity for four
Valued at $1,100.
HOW TO ENTER TO WIN:



Step 1: Share this giveaway using the Facebook by clicking the FB "Like" button at the top of the page
Step 2: Leave a blog comment below letting us know that you did.
Get extra entries by repeating steps 1 and 2 once a day.  But be sure to leave a new comment each time.

Get even more additional entries:
Feel free to do any or all of the following actions.  Each action counts as an extra entry but be sure to LEAVE A SEPARATE COMMENT FOR EACH ONE or the entry will not be counted.
Rules and guidelines:
18 years of age or older
US Residents only
Deadline to enter: Sunday, September 25, 2011 at 11:59PM PST
What is Monday Madness?
Every Monday, Trekaroo announces on our blog, either a fantastic giveaway or an incredible deal.  It could be a green water bottle, a hotel stay on Maui or theme park tickets. Return every Monday to the Talking Trekaroo Blog for the details. Want a reminder? Become a Trekaroo member or follow us on facebook or twitter.
– – – – – – – – – – – – – – – – – – – – –
Travel with kids to: CA |CO | DC | FL | HI | IL |MA | NC | NY | OR | PA | TN | TX | VA | WA
Comments
comments