(Last Updated On: October 19, 2017)
This contest is now closed. Congrats to Nicole W., comment number 380, chosen via Random.org. We know you will love this stroller!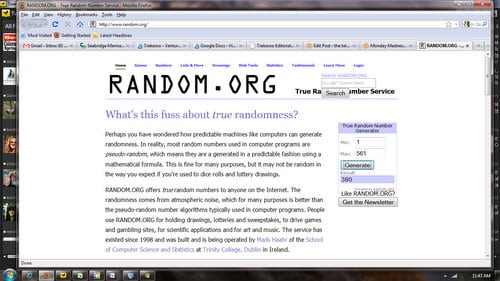 For the active mother of an infant or toddler, there are few pieces of equipment more crucial to a successful outing than a good stroller. As a mom of twins, I literally couldn't go anywhere in public without mine.  During my time as stroller user, I developed quite an arsenal. First their was the infant stroller. Than came the front to back double stroller. Followed by the side by side stroller. Not to be outdone by the jogging stroller. And of course, we can't forget the umbrella strollers for the times when I had an extra pair of hands. Even with all those strollers, I still pined for a bike trailer, but there was no room left in our budget.  If only the Joovy Cocoon had been developed just a few years sooner…
Recently, Joovy invited Trekaroo to try out the Joovy Cocoon and put it to the test that only an active mom can. We had Trekaroo Superoo, RunnerGrrrl and her son test it out and she was thrilled with the product. Here is her review:
We all know the old tune. First comes love, then comes marriage, then comes the baby with the baby carriage. It sounds fairly simple. Only you also need a bike trailer, jogging stroller, umbrella stroller, and another stroller that has storage for longer trips. By the time our son was 5 months old, he had 15 modes of transportation which was consuming our garage at a rapid rate. If this sounds like your garage, all you need is the Joovy Cocoon. This stroller is amazing piece of gear and fits the bill as a stroller, jogging stroller, and bike trailer. This handsome stroller not only looks groovy, but literally glides across the pavement. It is multifunctional and can also be used all year long thanks to the zippered weather shield.
Pros:
Multifunctional (with optional accessories)
Weather and bug shield keep children safe from the elements
Padded seat ensures comfort
Roomy storage compartment
Two sided parking brake
Large front and side windows
Inexpensive accessories
Quality long lasting construction/material
Cons:
A hand brake would be nice when using as a jogger, but there is a safety strap
When the Joovy arrived, our son was immediately smitten with the box. And, if a box can entertain an active 4 year old, I couldn't wait to see what the actual stroller could do. Thank goodness the stroller required minimal assembly because immediately he was ready to go for a ride. Using the stroller as an everyday stroller was like driving a Cadillac. I was ready to climb in the stroller myself and take a joy ride. Joovy has made turning a stroller with one hand so smooth and simple that I barely had to use any force at all when making a turn. And, the storage area was roomy enough for two winter jackets, hats, gloves, and a bag. A great stroller to take to the local farmers markets this summer! The large side windows make it easy for kids to see their surroundings and a sun roof allows you to peek in on the kids as needed.
Being able to change the attachments by myself without husbandly help is important to me when I look for gear and the Joovy Cocoon definitely falls in this category. By simply unlatching the safety latches, the stroller wheels were easily removed. I was able to change everything out myself with little effort and a smile on my face at the dinner table as I gloated that I did it all by myself.
When we loaded up for a bike ride (with the optional bike accessory), it was 36 degrees outside and my son was dressed in a sweat suit and winter hat.  I zippered up the weather shield and the temperature inside the Cocoon stayed comfortable the entire time.
Perhaps the best part of the stroller is the interior. Most bike trailers and jogging stroller have a sling type seat with little or no support. The Cocoon has a padded seat and a quality 5 point harness that you will not have to worry about cracking or breaking with everyday use. Another great safety feature is the parking brake on each side of the stroller which helps to ensure that the trailer will not budge. During warmer weather, the mesh window keeps insects out while still allowing ventilation.
Our next trip in the stroller was to use it as a jogging stroller (with the optional jogging accessory). Again, changing out the wheels was a breeze. Not only is the stroller versatile, but it is easy to achieve the versatility. I was happy that I would not be spending the entire run retracing my steps to pick up dropped toys or cups since the Cocoon keeps everything securely contained. A great feature if you use the stroller for races because when you are trying for a personal record the last thing you want to be doing is retrieving lost toys on a race course. It also has two roomy pockets on the inside for holding cups or toys.
All in all this a wonderful product if you are looking for something to take the place of having three separate strollers. The biggest benefit to me is that my son now begs to ride in "my cocoon" whereas previously I was begging him to ride so that I could get in my morning run. Before the Cocoon, we used a separate stroller for each activity (biking, everyday, and jogging) and this met or exceeded each of those in quality and performance. The Cocoon folds down easy for storage and all of the accessories store inside the stroller when not in use. I love that the accessories are so affordable ($69 or under) and the ride was far superior to any of the strollers we've owned. So, save the space in the garage and get a Cocoon, this is one purchase your husband will thank you for.  The Joovy Cocoon is available as a single or double stroller.  Could they have thought of anything more?
NOTE: The Joovy Cocoon single and double are available in three different color options.
The Steal: One lucky winner will receive a Joovy Cocoon single or double convertible stroller with an accessory of their choice.  This stroller can be a stroller-jogger-bicycle trailer all in one!


Number of winners: (1)

Details: One winner will receive a Joovy Cocoon (single or double) in the color of their choice along with an accessory of their choice (bike attachment or jogging wheel) and FREE SHIPPING. This package is valued at $570 to $620, depending on options selected.
HOW TO ENTER TO WIN: Visit the Joovy website and tell us which color stroller AND which accessory you would pick if you win.

For additional entries, feel free to do any or all of the following.  Each one counts as an extra entry but be sure to LEAVE A SEPARATE COMMENT FOR EACH ONE or the entry will not be counted.
Rules and guidelines:
18 years of age or older
US Residents only
Deadline to enter: Sunday, March 13, 2011 at 11:59PM PST
What is Monday Madness?
Every Monday, Trekaroo announces on our blog, either a fantastic giveaway or an incredible deal.  It could be a green water bottle, a hotel stay on Maui or theme park tickets. Return every Monday to the Talking Trekaroo Blog for the details. Want a reminder? Become a Trekaroo member or follow us on facebook or twitter.
Disclosure: This complimentary product was received from the manufacturer to be reviewed by Trekaroo. The reviewer received no other compensation, and was not required to express any particular point of view.
– – – – – – – – – – – – – – – – – – – – – –
Sharlene Earnshaw (aka doubleadventure) is Blogger-in-chief for Trekaroo and the blogger behind Double the Adventure.

Travel with kids to: CA |CO | DC | FL | HI | IL |MA | NC | NY | OR | PA | TN | TX | VA | WA
Comments
comments