(Last Updated On: October 19, 2017)
This contest is now closed. Congratulations to our winner, Melissa Miller! We know you will love the video camera!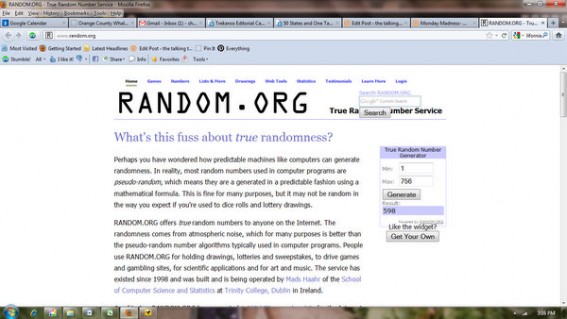 Recently  I was invited by Kimberly of  The Go To Mom to attend a special Sony Event for Social Media Moms, in order to try out the new Sony HDR-PJ10 Projector Handycam and see if  I thought families who travel would enjoy the video camera. After about 5 minutes of use I had absolutely no doubt that Trekaroo families would love this video camera- it is small, lightweight, easy to use, and takes great videos. But the one feature that I really felt makes this camera ideal for families on the go is the projector which allows users to easily record video and then project it (in great quality) on a wall, floor, or variety of other flat services. Just imagine spending the day exploring a National Park and then coming back to your campsite at night to watch the day's highlights on the wall of the tent. So cool!
Here are a few reasons why I think the HDR-PJ10 Sony Projector Handycam would make a great family gift:
It is easy to use: Simply flip open the screen and the camera automatically turns on! Plus the lens cover is built in so losing the lens cap is a thing of the past. The touch screen is very intuitive, allowing this non-technical mom to look like she knows she is doing!  An easy to find and clearly labeled "photo" button that allows the user to take still photos while video-taping. There is even a USB cord built in to the camera so getting video from the camera to your computer for editing!
Great picture quality: Recently I was watching video from when my kids were babies and was so disappointed at how grainy the footage was. I wish this camera existed 5 years ago!  The HD quality is incredible and the image stabilization actually makes it possible for a shaky-handed individual like me to take videos that don't make viewers nauseous.
The projector: Before I owned this video camera, watching a replay of a video meant I had to wait until my husband was willing to pull out the cables and configure the television to play the movie. Now, I simply find a wall and press "project" on the video camera and our videos play right before our eyes! While traveling we can take video of our adventures and then easily watch them on the wall of our hotel room, vacation rental, or tent.
The highlight function: I love when people create fancy highlight videos of their vacations which are set to music. I just didn't usually have the time or inclination to do it. Now with the Sony Projector Handycam  I simply select "highlight "and the video camera magically creates the highlight video for me! To give you an idea of how amazing the highlight function is, click on the video below to see a highlight video the camera created of my kids and their friend's baking cookies for Christmas (with a cameo of my puppies snagging dog cookies at the very end).  As you will see, the camera can take some pretty simple footage and turn it into something special.
The Steal: Win a Sony Projector Handycam!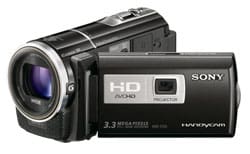 Details: One lucky winner will receive a HDR-PJ10 Sony Projector Handycam valued at $650.00!

HOW TO ENTER TO WIN:



Step 1: Share this giveaway using the Facebook by clicking the FB "Like" button at the top of the page
Step 2: Leave a blog comment below letting us know that you did.
Get extra entries by repeating steps 1 and 2 once a day.  But be sure to leave a new comment each time.

Want more chances to win?



Feel free to do any or all of the following actions.  Each action counts as an extra entry but be sure to LEAVE A SEPARATE COMMENT FOR EACH ONE or the entry will not be counted.
Rules and guidelines:
18 years of age or older
US Residents only
Deadline to enter: Sunday, January 1, 2012  at 11:59PM PST
What is Monday Madness?
Every Monday, Trekaroo announces on our blog, either a fantastic giveaway or an incredible deal.  It could be a green water bottle, a hotel stay on Maui or theme park tickets. Return every Monday to the Talking Trekaroo Blog for the details. Want a reminder? Become a Trekaroo member or follow us on facebook or twitter.
Disclosure: I was invited to the Sony Social Media Moms Luncheon and received a free HDR-PJ10 Sony Projector Handycam to review for Trekaroo.  All opinions are my own.
---
Sharlene Earnshaw is the blog editor  for Trekaroo.

Travel with kids to: CA |CO | DC | FL | HI | IL |MA | NC | NY | OR | PA | TN | TX | VA | WA
Comments
comments