This contest is now closed. Congratulations to Melanie B, entrant #25. We hope you will share of a review of the Embassy Suites you choose to stay at so other Trekaroo families can get the inside scoop.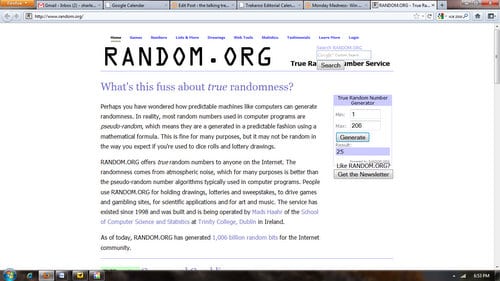 Summer and Southern California- they just seem to go hand in hand. The sun is shining and rain disappears from the forecast until the seasons change and school is back in session. With its deserts, valleys, mountains, and coastline, Southern California gives visitors the opportunity to choose the amount of heat they would like to soak up and enjoy without all that nasty humidity that much of the country is forced to endure. Families looking to enjoy all Southern California has to offer will be happy to know Embassy Suites has 18 Southern California locations, all of which make great home bases for vacationing families.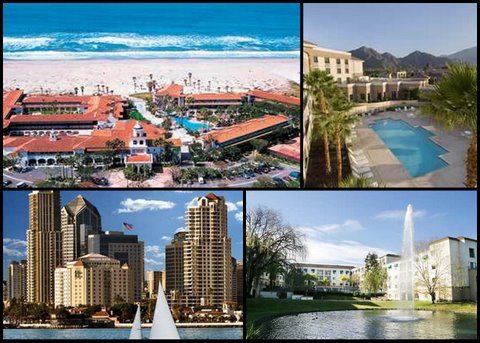 I have made it no secret that I am a big fan of Embassy Suites. I travel with my four-year-old twins and as much as I love my kids, I need to have some space to wind down and enjoy some quite time at the end of the day. All of the rooms in an Embassy Suites hotel are suite-style, with doors separating the living area from the bedroom. These doors can be a weary parent's life saver. Kids sleep while Mom and Dad unwind. Kids watch Nickelodeon while Mom and Dad watch something that doesn't involve an animated starfish. You get the picture.
Of course, the free breakfast and complimentary manger's reception, complete with cocktails, are certainly another reason to love Embassy Suites.  The breakfast features much more than the typical pastries and coffee.  Actual warm and tasty food, such as cooked to order omelets, make breakfast a hearty way to start your day filled with activities and fun.  When you want to come back to your room and collapse with exhaustion before dinner, the cocktails, kid-friendly beverages, and snacks at the manager's reception give everyone a moment to relax and gear up for a the rest of the night.
Did you know that there are five Embassy Suites in Orange County that are all within 11 miles of Disneyland (Irvine, Santa Ana, Brea, and two Anaheim locations)? Embassy Suites are a great place to spread out while enjoying Disney and the surrounding attractions and cocktail hour after a long day at Disneyland can be heavenly. Beyond Disney, locations such as La Jolla, La Quinta, and the brand new Ontario Airport location speak to the diversity of the brand's locations within the region.  If you are ready to book your stay at Embassy Suites of Southern California be sure to take a peak at the deals below…
The Deal:
Stay at a participating Embassy Suites hotel in Southern California now through September 30, 2011, and receive a $10 gas card* upon check-out for each night you stay – up to three nights! Simply reference code PL9 when booking our stay.
If you are a AAA member, your family can stay at any Embassy Suites hotel in Southern California now through December 30, 2011, and your kids will eat free at the onsite restaurant (one child per registered adult).  Just reference code AA3 when booking your stay.
The Steal:  Win a Two Night Stay at the Embassy Suites of Southern California of your choice!



Details: One very lucky winner will receive
HOW TO ENTER TO WIN:



Step 1: Share this giveaway using the Facebook share button at the top of the page
Step 2: Leave a blog comment below letting us know that you did.
Get extra entries by repeating steps 1 and 2 once a day.  But be sure to leave a new comment each time.

Get even more additional entries:
Feel free to do any or all of the following actions.  Each action counts as an extra entry but be sure to LEAVE A SEPARATE COMMENT FOR EACH ONE or the entry will not be counted.
Rules and guidelines:
18 years of age or older
US Residents only
Deadline to enter: Sunday, July 10, 2011 at 11:59PM PST
What is Monday Madness?
Every Monday, Trekaroo announces on our blog, either a fantastic giveaway or an incredible deal.  It could be a green water bottle, a hotel stay on Maui or theme park tickets. Return every Monday to the Talking Trekaroo Blog for the details. Want a reminder? Become a Trekaroo member or follow us on facebook or twitter.
Comments
comments