My family and I have stayed in Radisson hotels from Salt Lake City to San Francisco. Our visits have brought us to trust the Radisson name to bring that perfect–and often elusive–combination in travel accommodations: casual enough to be family-friendly, yet upscale enough to make the stay feel luxurious. Maybe my kids haven't noticed the chic decor found in many Radissons (I certainly have!), but you can bet they've made note of the fun pools, great locations, and kid-friendly meals. The Radisson Fisherman's Wharf offers a private entrance right onto Pier 39, making it a dream for parents to bring 'home' tired kids, and the Radisson Salt Lake City is steps from the TRAX public transit system. Many Radisson properties include family-friendly perks like free parking, free WiFi, and free breakfast, saving the budget as well as parents' sanity!
What would be better than booking a Radisson during your next family trip? Getting free Radisson stays…for life!
#RadissonForLifeSweeps Giveaway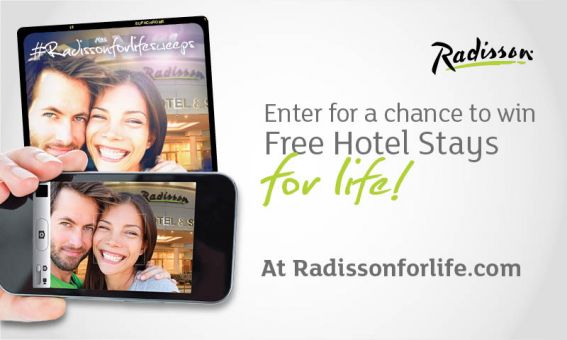 That's right! Lifetime stays. One lucky winner will receive complimentary hotel stays at Radisson for life. The contest runs from July 7th through August 17th, 2014. Sign up to enter at radissonforlife.com. Want to earn an additional entry per week? Participate in weekly #Challenges by taking a photo or video that fits the week's theme, and attaching the necessary hashtag. It's easy and fun! Upon the contest's completion, Radisson will randomly select one winner who will win five complimentary overnight stays per year at any Radisson. So maybe you couldn't move in, per se, but your vacations will be guaranteed forever! In lieu of the prize, it's also possible to donate the cash value to a hotel's local charity of choice.
Ready to enter?
ENTER TO WIN RADISSON STAYS FOR LIFE
Official rules located at radissonforlife.com.
Comments
comments