(Last Updated On: May 9, 2013)
Update: Our 6 favorite National Parks are live on Trekaroo!  Here's the launch story with a link to the giveaway:  American's National Parks with Kids
Did you know that there are 58 National Parks, 10 National Seashores, 74 National Monuments, 28 National Memorials?  In total, the National Park Service manages 391 different units across America.  Whether it's to see the beauty of the Grand Canyon or visiting the buildings immigrants passed through Ellis Island in search of a new life,  families love visiting these amazing places.
Since we're only a team of 4, we're going to be incorporating National Park information into Trekaroo in 5 phases. So, get ready. On Thursday, May 27th we'll be launching Acadia National Park, Grand Canyon National Park, Olympic National Park, Rocky Mountain NP, Smoky Mountains National Park, Yosemite National Park, Yellowstone National Park, Zion National Park and a slew of National Monuments.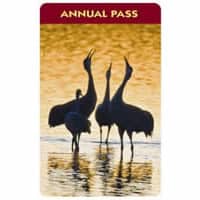 To kick-off the launch, we'll be giving away an America the Beautiful – National Parks and Federal Recreational Lands Pass (Value $80). For details on how to enter and win, check back at blog.trekaroo.com this upcoming Thursday and find out.
Don't forget to enter Trekaroo's $1500 Summer of Travel and Blogathon. It's your chance to win free cash for your 2010 summer family vacation.
Related articles:
– – – – – – – – – – – – – – – – – – – –
Esther Lee is a contributing author on Trekaroo – a reviews site dedicated to exploring and traveling with kids.

Travel with kids to: CA | CO | DC | FL | HI | IL | MA | NC | NY | PA | TN | TX | VA | WA
Comments
comments