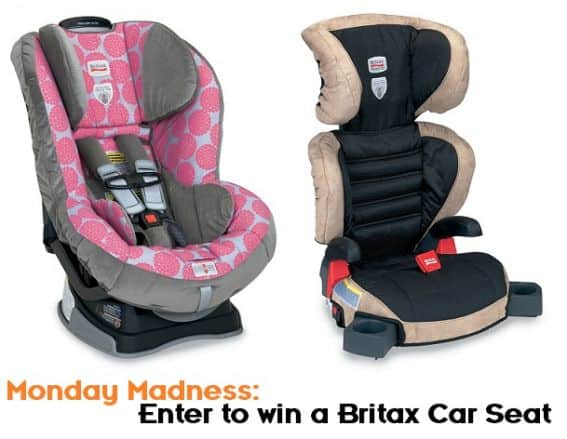 Photos by: Britax
 With Child Passenger Safety week around the corner, Britax would like to remind us all of the importance of buckling up. To help keep children safe, Britax is offering a recipe for safety and is giving one lucky Trekaroo family their choice of either a Britax Pavilion 70 G3 Convertible Car Seat or a Britax Parkway SGL Booster Seat in the fabric swatches of their choice!
Sarah Tilton, CPS tech and child passenger safety advocate with Britax, offers the following recipe for fun and simple car travel. Start with the following ingredients:
age and size appropriate car seats, one for each child
Rockabye Baby Music CDs
soft toys
1 dash of sanity
water bottles
wholesome snacks
window shades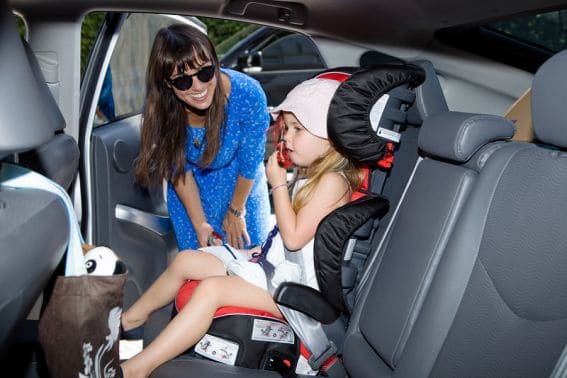 Photo by: Frances Iacuzzi Photography
Nothing is more important to a parent then keeping their children safe. On the road, car safety starts with a reliable car seat. The best car seats are not only safe but comfortable; comfortable children are happy children. Important features to look for include a seat that adjusts as your child grows and one that's designed with clearly identified state of the art head safety features.
Before you hit the road, it's never a bad idea to bring yourself up to speed with current car seat laws, especially if you're headed out of state. If you assume child seat laws are the same everywhere, you risk spoiling your family vacay with an expensive ticket. Remember, older children have child seat requirements too. Junior may be growing like a weed but his body still needs an assist from a booster seat. Booster seats help align your child's body with proper seatbelt positioning with the added benefit of allowing them to look out the window easier.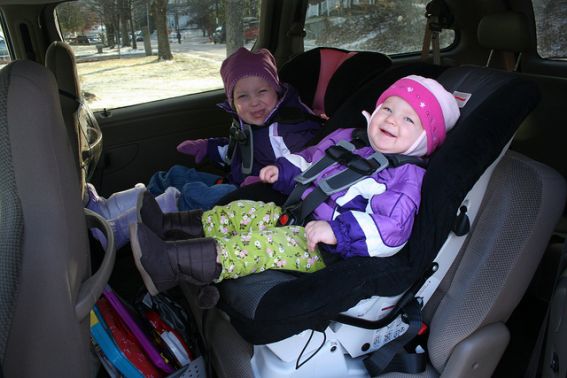 Photo by: Flickr/abbybatchelder

To help young children cope with car travel, schedule stops at playgrounds along the way every few hours to allow your children to burn off steam. To help pass time for rear facing children, offer soft toys and books. Older kids can be pacified with at least one favorite toy for their journey.
Allow your toddler to play their favorite music and relax while they belt out lyrics from their chosen songs. Time passes faster for singing children because singing is fun. To keep everyone sane, it's important to remember that having fun on the way is just as important as reaching your destination. Sarah recommends Rockabye Baby Music.
If you're lucky, your child will sleep in the backseat for several hours. Carefully chosen lovies such as pacifiers, blankets, and stuffed animals can help set the mood. For most kids, and adults included, it's hard to nap with the sun beating on their face. Britax EZ-Cling Window Shades will protect your child's skin and eye's from harsh, hot sun.
Last but not least, feed everyone before you hit the road. Hunger pains in children can lead to pains in your butt.  Remember to store lots of easy to reach, healthy snacks in the car for everyone to enjoy in-between meals and at rest stops.
*Find a local car seat check through SafeKids USA to insure proper car seat installation!
Read Trekaroo's reviews of
Britax Frontier 85 SICT | Britax B-Agile Double Stroller | Britax Boulevard Car Seat
The Steal: Win a Britax Pavilion 70 G3 Convertible Car Seat or a Britax Parkway SGL Booster Seat in the fabric swatch of your choice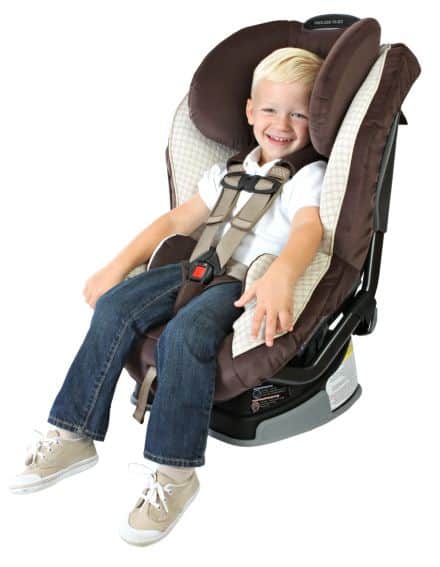 Photo by: Britax
HOW TO ENTER:
Fill out the information in the Rafflecopter widget below:
a Rafflecopter giveaway

Rules and guidelines:
18 years of age or older
US Residents only
Deadline to enter: October 14th, 11:59pm PST
What is Monday Madness?
Every Monday, Trekaroo announces on our blog, either a fantastic giveaway or an incredible deal. It could be a green water bottle, a hotel stay on Maui or theme park tickets. Return every Monday to the Talking Trekaroo Blog for the details. Want a reminder? Become a Trekaroo member or follow us on Facebook or twitter.
---
Tina Buell is Trekaroo's Northern California Destination Specialist, single mom, and mother to a constant ray of SONshine
Travel with kids to: CA |CO | DC| FL | HI | IL |MA | NC | NJ | NY | OR| PA| TN | TX | UT | VA | WA
Comments
comments