One of the best ways to capture memories of past vacations is through photography. Staring at an image of a park, city, beach, or even a lonely highway once traveled conjures up fond memories of experiences we never want to forget. In my home, I love to display pictures of different National Parks that my family has visited.  Those trips mean so much to me because my family loves the outdoors and each photo means we are one step closer to reach our goal of seeing them all.
Unfortunately, some of the pictures I take don't turn out like I would hope. Sometimes they turn out like this: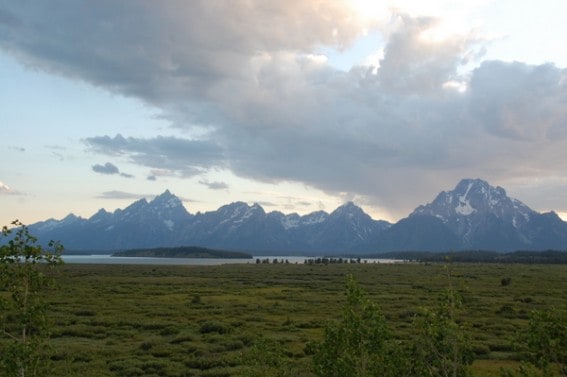 Not bad, but certainly not frame worthy.
In reality, I want them to look like this: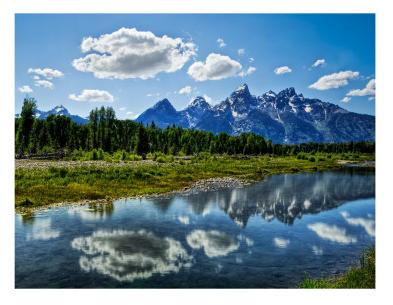 Print "The Grand Tetons" available for purchase on Art.com
The reflection in this picture reflects my own memories of the Grand Tetons, and thankfully, talented travel photographer Trey Ratcliff has made this image and dozens of others  available for the general public to purchase via Art.com.
Want more proof of Trey's talents? How about this stunner?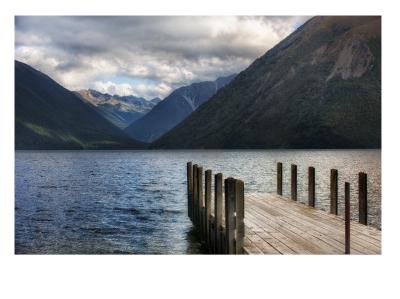 Print "The Dock to Forever" available for purchase on Art.com
This pictures takes me back to a moment this past summer when my kids were playing on the dock at Lake Crescent in Washington.  The picture wasn't taken there but the memories flow forth anyway. That is what a great piece of art does. It creates emotion.
So whether you are looking for a picture to capture your memories of a trip to the Redwoods, the Taj Mahal, or that week your family spent in London, check out the art of Trey Ratcliff and see what sort of emotion he can help you add to your wall.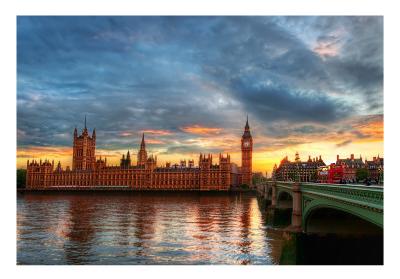 Print "Approaching London" available for purchase on Art.com
Want more Trey Ratcliff? Check out his blog, Stuck in Customs.
The Steal: Win a $100 gift code for Art.com to use towards a Trey Ratcliff photo!
Details: One lucky winner will receive a $100 Art.com gift code that can be used toward a Trey Ratcliff purchase.

HOW TO ENTER TO WIN:



Step 1: Share this giveaway using the Facebook by clicking the FB "Like" button at the top of the page
Step 2: Leave a blog comment below letting us know that you did.
Get extra entries by repeating steps 1 and 2 once a day.  But be sure to leave a new comment each time.

Want more chances to win?



Feel free to do any or all of the following actions.  Each action counts as an extra entry but be sure to LEAVE A SEPARATE COMMENT FOR EACH ONE or the entry will not be counted.
Tweet a link to this Monday Mad Steal via @Trekaroo using the Twitter share button at the top of the page.
Rules and guidelines:
18 years of age or older
US Residents only
Deadline to enter: Sunday, February 26, 2012 at 11:59PM PST
What is Monday Madness?
Every Monday, Trekaroo announces on our blog, either a fantastic giveaway or an incredible deal.  It could be a green water bottle, a hotel stay on Maui or theme park tickets. Return every Monday to the Talking Trekaroo Blog for the details. Want a reminder? Become a Trekaroo member or follow us on facebook or twitter.
---
Travel with kids to: CA |CO | DC | FL | HI | IL |MA | NC | NY | OR | PA | TN | TX | VA | WA