Experience All-Inclusive Memories Splash Punta Cana Resort & Spa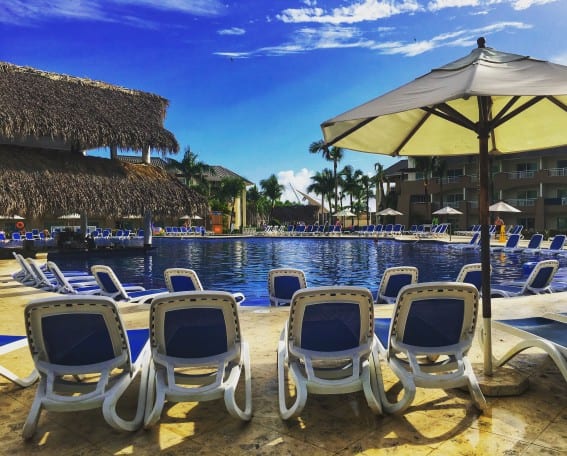 If you've been dreaming of a Caribbean escape where the scenery is gorgeous and the fun is affordable and family-friendly, Memories Splash Punta Cana Resort & Spa is a perfect choice. Memories Splash and its sister resort, Royalton, located on the same property, are great destinations no matter what ages your kiddos happen to be or what interests they may have. It's easy to get to from most major airports and there's so much to see and do here, with families able to enjoy everything from water fun to organized activities to free evening entertainment and more. When you book a trip to Memories Splash, you're able to enjoy the best of a scenic, all-inclusive resort where water fun takes center stage, your options are plentiful, and great memories are there for the making.
Water Fun Galore – Enjoy the Best of the Pools or the Beach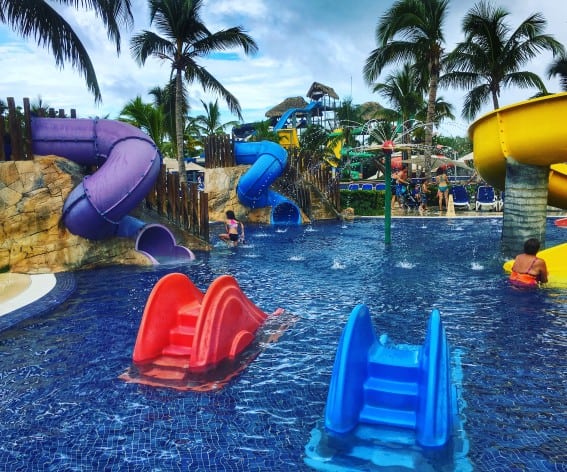 Some people like the beach. Others are fans of the pool. Memories Splash offers both options so you can relax by the water option that suits you best. When you stay at Memories Splash, you can spend some time at their lush, pretty pool areas and enjoy the music that plays at points throughout the day, or just sit and relax at the pools that are quiet. There are three pools on site, so you're sure to find a space that you and your kids will like playing in.
As a guest at Memories, you'll also have unlimited access to one of the best things about the resort – the water park! The water park is one of largest in the entire Caribbean and is a cool playground full of things to do. There are wave pools, 7 monster water slides, splash pads, and a spray ground – all right on the property. There are places in the water park to sit and relax on a lounge chair, too, and plenty of things to entertain an active kiddo. Climb on things, slide down slides, swim, enjoy the waves, splash, get squirted, ride a tube, splash your sibling, or do all of the above. Your kids will love the opportunity to run around here, cool off, and make their own fun. They may even want to go here every day, which is great since the splash park is so close to many of the rooms.
Although the pools are fabulous, Memories also features a beautiful beach as well. The beach is one of the most beautiful on the island and will fulfill your need for sun, sand, and surf. Chairs with or without shade are available on the beach, and there are food service folks who can grab you a drink or some lunch should you so desire. The beach is quite long, so you can take a walk here and enjoy the sunshine and the view. Non-motorized water crafts are available for use here, or you can play in the sand, swim, or snorkel as well.
Should your kids want to take part in the Kid's Club, they can enjoy organized activities and playtime with other children in the water or other areas of the resort. Shopping is available on site and there is a spa to work out the tensions of your travels. The grounds are walker-friendly so you can get in a little exercise outside or at the fitness center, and activities are available on the rest of the island as well.
There's enough to do on-site to keep you and your family as busy as you want to be, or as relaxed as you choose to be. The resort is perfect for catering your vacation to meet your needs perfectly, which is great for any group.
Tip: In order to get around easier and head to where you want to go conveniently, there are free on-site shuttles that are hop-on and hop-off. Of course, you're always free to walk should you decide to do so, and nothing is very far.
Well-Equipped Rooms That Allow You To Spread Out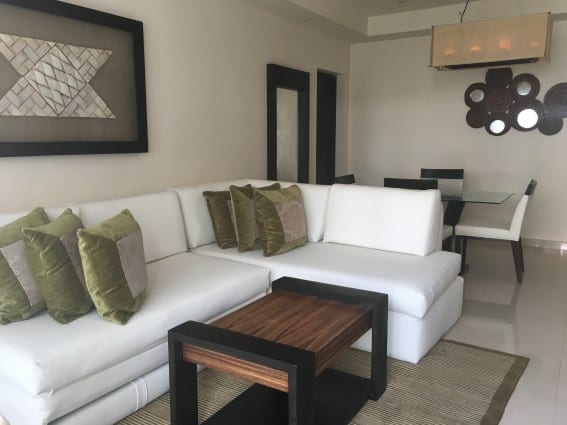 In addition to having plenty to do, your family will want to have plenty of space in the room once they head back for the day. Whether you've got a larger family group or just a few members, there are options to suit your crowd. Memories Splash has 525 rooms, many with balconies that overlook the lush grounds. Should your family want additional space, suites are available so you can spread out, or you can book connecting rooms to let you remain close by without being on top of one another. The rooms feature pillow top mattresses, premium bedding, flat screen TVs, complimentary in-room mini bar, and free WiFi throughout the resort's vast property (which any kid will tell you is a must-have).
The rooms are comfortable and breezy, with simple furnishings that meet your needs but don't overcrowd the space. The floors are not carpeted so sand and dirt are not an issue. Rooms are air-conditioned, but they are also equipped with patios or balconies so you can relax outside in your own space and enjoy the resort's scenery. You may even see a peacock or two stroll by as they do frequent the property!
A Plethora of Family-Friendly Dining Options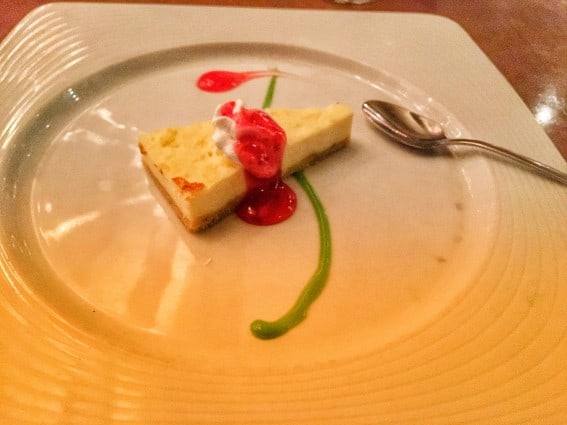 One of the nice things about this resort is the sheer variety of food options available. In the mood for Mexican? They've got that. Feel more like Italian? They've got that too. Breakfast is a buffet with choices galore so that everyone from little ones to diet-restricted grown-ups can get what they want to start the day out right. The food covers a wide variety of options, so no need to worry about choices here.
The restaurants do not require reservations (although you may want to reserve ahead of time so you're not waiting, which can frustrate some folks). This does allow you the freedom to decide closer to dinner time what you're in the mood for that night, whether you're going to try something new each day or come back to a favorite spot a few times. You're free to dine at the restaurant of your choice for your meals so that even if you stay here for a week or more, you can vary your cuisine or your food choices enough to keep things from getting boring. Since the resort is an all-inclusive, you won't have to worry about cost, you just head to the venue of your choice and dig in.
There are also several lounges and bars on the property as well as a coffee shop and ice cream shop to keep the fun going.
Choices at All-Inclusive Memories Splash Punta Cana Resort & Spa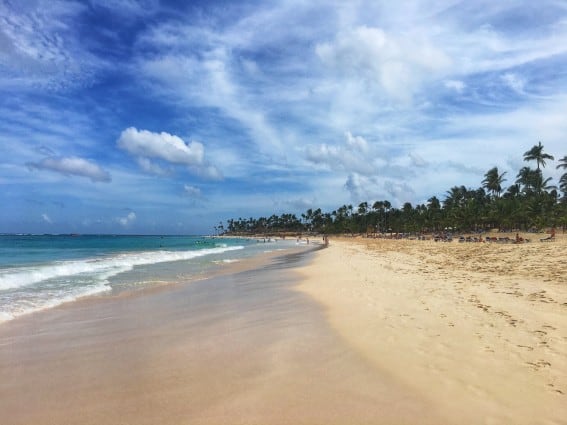 By choosing an all-inclusive resort like Memories Splash, you get possibilities. Possibilities allow you to make your vacation the best it can be for your particular family. Choose the room you want, choose the restaurants you want, choose the activities you want, and choose to upgrade should that be right for your group. Memories Splash offers a Diamond Club option which bumps your experience up to the next level with an upgraded room choice, personalized check-in/check-out, Diamond Club lounge access, butler service, luxury amenities in your room, and little things that make a difference like access to sunscreen by the beach and pool. You can also use the facilities at the Royalton, located right next door so your options expand even further. With so many options to select from, and so many ways to make your vacation just the way you like it, Memories Splash Resort and Spa makes a great choice for an all-inclusive vacation experience in the Dominican Republic. Make a splash here and create an escape that suits your group just right.
Disclosure: I was provided a complimentary stay in order to facilitate this review. All opinions stated, however, are my own.
Lead image by: Shutterstock
All other images by: Sharon Rigney