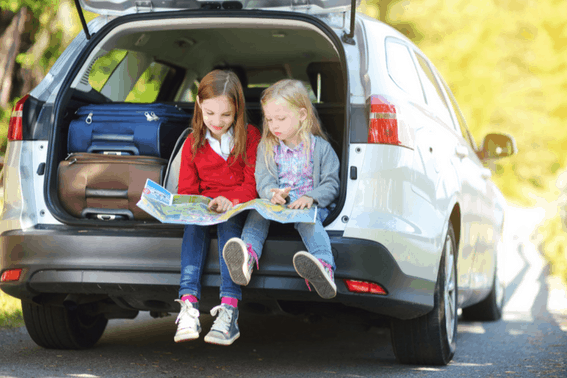 Whether you're flying to France, driving to relatives, or heading for the beach, all this fun often involves long hours of sitting in the car/bus/train/plane/taxi waiting to get to that mystical "THERE" that kids pine after so greatly. To help you get where you are going with a bit more ease, we've got games that can be played anytime, anywhere, with no game boards required. These car games for kids will make your little ones think, make them laugh, turn them into detectives, and have the whole family having fun together, without the need for electronics.
Featured Image By BigStock/famveldman
No Electronics: Car Games For Kids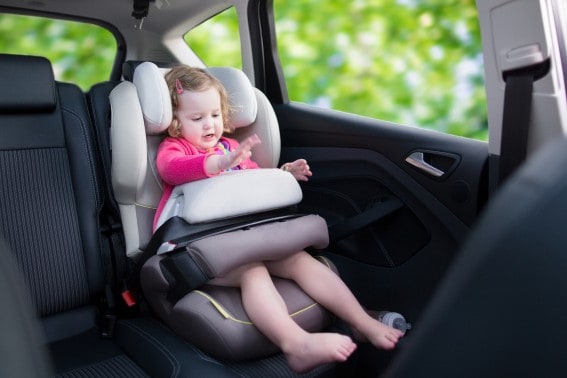 Photo by BigStock/famveldman
Seek & Find Games
I Spy (Ages 3+).
Punch Buggy (Ages 3+).
On a Hunt for a Number, aka the Alphabet Game (Ages 4+).
Count the … (Ages 4 to 7).
Bridges and Tunnels (Ages 4+).
A is for Armadillo (Ages 7+).
Creative Travel Games
Get Goofy and Laugh (Ages 3+). 
What's in the Clouds ? (Ages 3 to 6). 
Scattergories on the Go (Ages 4+). 
Telephone Storytelling (Ages 4+). 
The Picnic Game (Ages 4+). 
The Professor's Cat (Ages 5+). 
Around the World (Ages 6+). 
License Plate Lingo (Ages 7+). 
Building Words (Ages 9+). 
Buzz (Ages 9+). 
Getting to Know You Games
What's your favorite (Ages 3+). 
Would you rather (Ages 3+). 
Mad, Sad, Glad (Ages 4+). 
What if? (Ages 4+). 
Where do you do it? (Ages 4+). 
Down Memory Lane (Ages 5+). 
Two Truths and a Lie (Ages 7+). 
Guessing Games
20 Questions (Ages 2+). 
Treasure in a Bottle (Ages 2-4). 
Name that Tune (Ages 3+). 
Mother Goose's Mixed Up Words (Ages 3-6). 
How Far Away is That? (Ages 4+). 
True or False (Ages 4-7). 
Active Games
Hand-clapping games like Miss Mary Mac, Lemonade, or Elevator. Older kids can get more advanced with their clapping games, but even little ones can join in the fun.
Rock, Paper, Scissors. Always a classic.
Thumb Wrestling. (1,2,3,4, I declare a thumb war!)
Have a sing-a-long. Songs with hand and body motions are great for little kids.
Miscellaneous Games
The Quiet Game. An oldie but a goodie. A prize for the winner is always a good motivation.
Quarters. "My mom used to start the trip with us each getting a roll of quarters. Every time we acted up (or annoyed her) we lost a quarter. This was a great way to make us behave and provided spending money for us while on the trip. I probably had enough for a piece of gum." (submitted by happyonvacation)
The Goldfish Game (Ages 2-6). Give your child a pile of goldfish crackers and tell them that you are going to tell him a story that's going to tell him exactly when to eat. If your child's starving, you'll probably want to save this for another time. The story can be about a fisherman that sailed the waters catching fish. "The fisherman sailed out one morning and with his fishing poles caught 2 fish to eat. [cue your child to eat 2 crackers]." Stories can include multiple fisherman or fishing with a net.
Snacklaces (Ages 2-6). "Pack a ziplock with Fruit Loops and Cheerios (or something similar) and a shoe lace for beading. After they make the necklace, they can eat it! I challenge my older child to make an appropriate pattern. It's a good 20-30 minutes for 3-6 year olds." (Submitted by mrsc69)