It has been a tough two years for many families around the country, but that is no reason to skip a great family vacation, this Labor Day. Family camping is enjoying a huge resurgence in popularity, after a generation of playing second-fiddle to theme parks and tropical destinations. Blame the economy, or blame nostalgic memories of a simpler time, parents across the country are reconnecting with the outdoors and teaching their children that adventure is not always measured in air miles, or e-ticket thrill rides.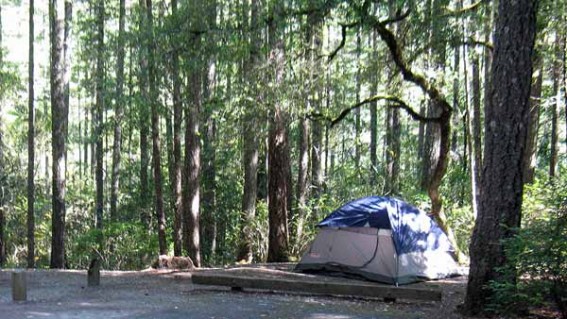 If you are new to the idea of family camping, you might be surprised to learn just how many great camping destinations there are, right around your area. There are beaches, mountains, lakes and reservoirs that offer great camping amenities and recreational activities.
These locations may be under federal, state, or even county management, so it is not always easy to locate all of the campgrounds available in your area. For a three day weekend, like Labor Day, it always pays to limit travel time as much as possible. Your county or municipal parks and recreation department web page is often the best place to start. Not all local parks and recreation departments offer campgrounds, but these are often overlooked and available on short notice.
Another resource, for federal and state campgrounds, is Reserve America. The Reserve America site has an intuitive interface that makes it easy to search for campgrounds around a particular city, or zip code. The site also provides details about the campground, including what facilities are provided and the activities that are available. Reserve America will only show results for campgrounds that accept reservations, however.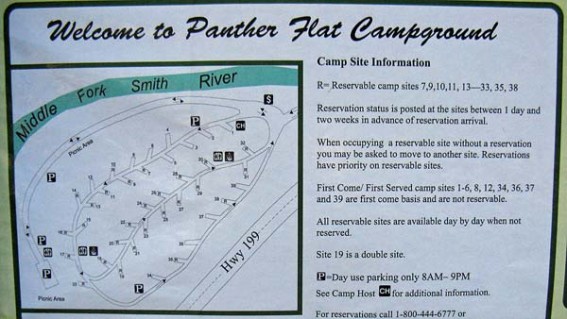 If your vacation plans are flexible and you can arrive earlier in the week, many campgrounds offer a number of first-come, first-served campsites. In fact, some campgrounds are completely first-come, first-served. The easiest way to locate state-managed campgrounds with first-come, first-served campsites is to Google™ your state's name, along with the phrase; first-come first-served (e.g. California first-come first-served). For federally-managed campgrounds, the best source is the U.S. Forest Service.
Camping is a great way to get your kids out of the house and Labor Day is one of the best times of the year to enjoy the great outdoors.  If you are new to camping, visit one of the outdoor specialty stores in your area. These stores will rent you all of the gear that you need for your family, which is a great way to tryout camping without investing in a lot of gear. Happy camping!
Roy Scribner encourages parents to explore the great outdoors with their kids.  He is always my go to source for all things camping related.  You can find him at CampingBlogger.net.