Recently I went on a solo press trip to Los Cabos, Mexico that didn't quite go as planned. Traveling WITH my children is much more my style, but sometimes duty calls (and so does my kids' school if they miss too many days) so I am forced to don my hat of family travel professionalism and see the world through my "travel with kids" spectacles. Unfortunately, those spectacles didn't get much use on that trip. We have all heard of "Montezuma's Revenge," a term used to describe the after effects drinking Mexican tap water can have on some tourists' stomachs. Well, I was suffering from another ailment that had me praying to the porcelain gods, "Mari and Ben's Revenge".
You see, I left town after a week which involved me cleaning up after two kids who had each been enduring their own separate 12 hour pukefest and now, it was my turn. I was supposed to have been out in a zodiac on the Sea of Cortez, viewing beautiful humpback whales and their babies enjoying "la vida Mexicana." Instead I spent the day attempting, unsuccessfully, to keep water down and survive the intestinal curse. Unfortunately, Mommy does not bounce back quite like her little ones and the vast majority of my trip to Mexico was blanketed in a haze of nausea.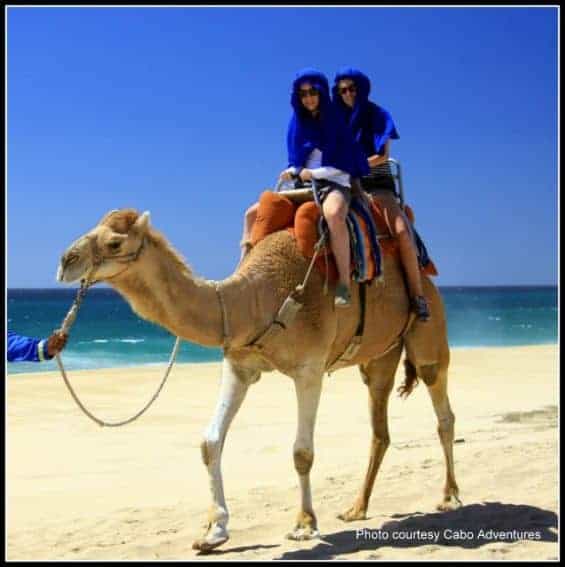 I did manage to muster up enough intestinal fortitude on the last day of my trip to go for a camel ride on Rancho San Cristobal's private beach with Cabo Adventures. I had no doubt that my own kids would have gotten a kick out of the riding Slim, the camel, just yards away from the brilliantly blue waves which served as a continuously crashing reminder that we were far from the Sahara Desert. My queasiness even managed to disappear long enough to allow to me enjoy the homemade tortillas and beans served as part of a truly delicious authentic meal on the tour. The tequila tasting… that was a serious struggle. But, in the spirit of the tour, I did take a few sips.
The next day, I sat in Los Cabos Airport and wondered what the heck I was going to do about my bust of a trip to Cabo. The hotel I spent so many hours holed up inside was chic, hip, gorgeous, and not at all kid-friendly. All I could recommend to families visiting Los Cabos was taking the camel safari; hardly a well-rounded story about this scenic and safe locale at the tip of Baja. I sunk further into my chair and began typing out notes to myself on my iPad, disappointed that I was coming home without the story I had been hoping to find.
And then, a little kid sauntered on up to me and asked me my name. I told him, and before I could finish asking him for his, he blurted out "Carter!" while grinning from ear to ear. How could I resist?
Carter is the sort of 5-year-old kid who is going to charm his way through life. His infectious smile and constant borage of questions about everything that races through his brain are instantly endearing. It took him all of 30 seconds to sweet talk his way into using my iPad so that he could explore the wealth of kid-friendly entertainment it had to offer. Carter's parents quickly realized the situation their son had sweet talked his way into (and didn't seem all that surprised)and attempted to come to my rescue. I wasn't looking for any rescuing. I wanted to know about their family trip to Cabo.
Carter's dad told me that their family had fallen in love with Los Cabos because of the friendly people, the warm and sunny weather, and the easy access from home. They appreciated the four hour direct flight they could take from Vancouver which was much easier on the kids than a 6 1/2 hour flight to Hawaii. Their trip to Cabo had become an annual pilgrimage and their family had made the most of the two weeks they had.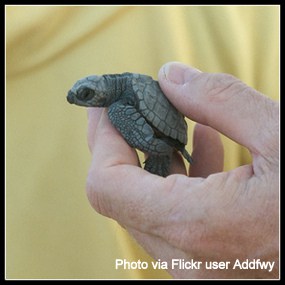 Carter jumped in to tell me about how his family went fishing and caught lots of big fish called red snapper and gave some to the seals. He was an expert fisherman. Then, while Carter immersed himself in my son's favorite Captain America game, his mom told me about how the fisherman helped the kids catch small fish and though the swells were big, they knew how to maneuver the boat to stay close to shore, avoid the larger waves that might have led them to get seasick. She raved about the Vitrofusion Glass Blowing Factory where employees allowed her kids to blow glass into little hearts to take home as souvenirs for their teachers. She spoke highly of the Grand Solmar Resort and told me about how the hotel employees allowed her boys to hold a baby sea turtle from their turtle release program. The Solmar Foundation which raises money for disadvantaged locals sounded like the sort of program more resorts should be thinking about participating in. I know she valued the opportunity to take her eight-year-old son on a tour one of the orphanages the Foundation supports so that he could be exposed to poverty and appreciate his annual dream vacation in the sun quite a bit more.
And this, my friends, is why Trekaroo exists. We exist because you may not meet Carter and his family in the airport but you can still read tips from people all over the US (and coming this month, Canada) who are eager to share their experiences with parents hoping to visit the same destinations with their families. As a mom, I want to have a place where I can get advice and recommendations from parents who have already been there and done it. I want a community I can trust. Thank you for helping us build it.
PS- Carter told me he had fun riding the camels too.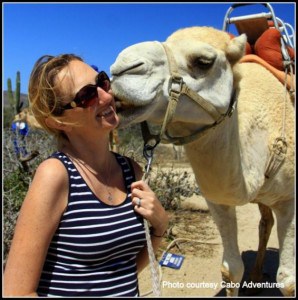 Special thanks to the Los Cabos Tourism Board for attempting to show me much of what the region had to offer and hosting my stay. I am so sorry that my stomach didn't cooperate. I hope to head back down to Los Cabos again soon to truly enjoy what the region has to offer and next time, I am definitely bringing the kids!