-Barry Swedeen (aka PCDoctorNC) is a guest contributor and Trekaroo member.
Our little girl is all about the adventure of doing something, whether it is simply driving to the Mall to ride the carousel or a trip to Hawaii to visit family. Her question on Saturday morning is always, "What are we going to do fun today?" I told my wife that the ideal job for our daughter would be Activities Director on a cruise ship. So, what would be more perfect for her to open up on Christmas morning than a homemade coupon book for local destinations?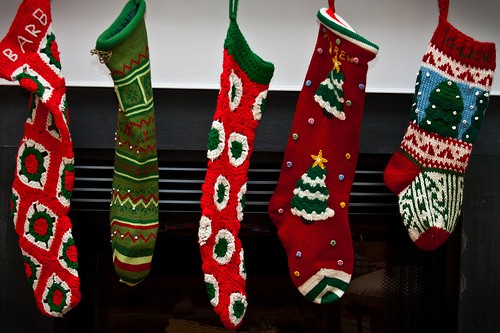 We create three coupons on a single sheet of letter-sized photo paper and print them at home. While we use Microsoft Publisher, you could use something as simple as Word to build your design. Once you've cut out the coupons, place them in a cheap coupon wallet from your local dollar store and place them in their stocking. Below is an example of a local theater coupon we created:

Here are the other coupons for this year that we use in our home:
Christmas 2010 was the first year we did the Trip Coupons and they were a huge  hit. When an open weekend came around, my daughter would check her coupon wallet to see what she had left to use. Some of the coupons will indicate "with a friend" because it's an event where we parents make better spectators than participants, or because it simply adds to the fun factor.
The activities we selected for the coupons are things my family would do anyway, but it puts the control of when in our daughter's hands, which is a big deal to her. She is also old enough to understand that there will be weekends when other things take precedent and she can't redeem a coupon. An added benefit of the coupons is that it helps to spread those stretched Christmas dollars over several months while returning your child's big Christmas morning grin back on their face when they redeem a coupon.
We hope that you have fun creating your own coupon books this holiday season. We would love for you to share which coupons your kids loved the most in our comments section!
---
Travel with kids to: CA |CO | DC | FL | HI | IL |MA | NC | NY | OR | PA | TN | TX | VA | WA