In celebration of Trekaroo's launch in North Carolina, the Trekaroo KidsMobile is making a stop in Charlotte, North Carolina!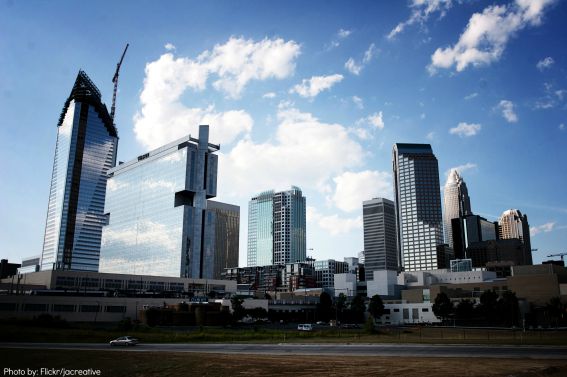 Trekaroo families love visiting kid-friendly Charlotte, NC because there is an abundance of activities perfect for families. There are hiking trails galore within a short drive. If you're staying in the city, you'll also find some world class museums that your kids will love. Trekaroo Families who live in Charlotte or have visited with their kids pitched in with their recommendations. Here's a list of what our community recommended as the Best Activities for Kids in the Piedmont Triangle.
Local Recommendations
For our KidsMobile's stop in Charlotte, we welcomed on board some local blogging moms and dads to give us the local scoop on what's great for kids around Charlotte.
First up, Angela shares with us an excellent list of her family's favorite Places to Hike with Kids Around Charlotte, North Carolina. Her family loves exploring outdoors. She is the mom behind Roses and Brambles where she shares amusing stories about their family's adventures and misadventures in the daily life of growing and exploring together.
Jody knows how to make a dollar stretch! Here's her list of Cheap Things to Do in Charlotte, NC with kids. After living abroad for a few years, she returned to settle in Charlotte with her family. Jody keeps the blog Charlotte on the Cheap where she complies a fantastic list of free or almost free events around Charlotte for children and adults.
Spencer Spellman is a travel journalist base out of Greenville, South Carolina. He brings us a list of Kid-friendly Hotels in Charlotte, NC. Spencer is the go-to guy for tips on traveling around North and South Carolina and you can get his in depth travel advice on Carolina Nomad as well as on Uptake and Nile Guide.
Richard is a dad to 3 teens. Check out what he recommends as Fun for Dudes, Both Kids and Bigs Near Charlotte, NC. Richard is one of the dads behind A Dude's Guide where he shares parenting tips from a Dad's perspective. As a stay-at-home dad, he provides tips on fatherhood with a dose of humor in hopes of sparing other dudes the bewilderment he experienced as a first time dad.
Other Resources for the Piedmont Triangle, North Carolina

Next stop, Orlando, Florida – Disney Fans and Non-Disney Fans, jump on board the KidsMobile!

The Trekaroo KidsMobile is a blog carnival with a twist. It's designed to provide a unique opportunity for mom and dad bloggers to be featured on Trekaroo while
1) expressing their unique point of view
2) getting a web of link exchanges.
Join us for one of our next stopovers.