In celebration of Trekaroo Launching Utah, the Trekaroo KidsMobile has fired up her engines.  We're making pit stops at 3 local Utah blogs to get the inside scoop and to giveaway some great prizes. Check out their recommendations and enter to win some great prizes:
Utah's Wasatch Front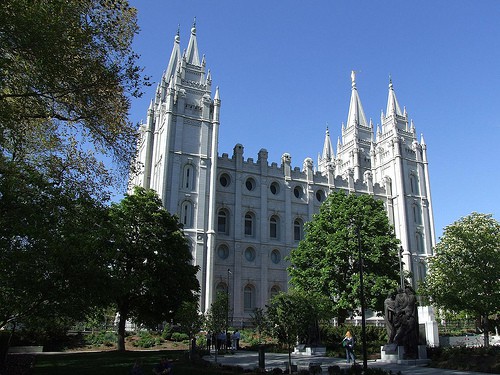 The Wasatch Front is the state's metropolitan center, with 80% of the population residing along this corridor aligned with the striking Wasatch Mountain Range.  The urban areas provide plenty of kid-friendly venues from state-of-the-art museums, to historic parks and zoos that your kids will love. If you're looking for some outdoor adventure, families should check out the Wasatch Mountains where they'll find world renowned ski resorts, pristine lakes and rivers, and hiking trails galore. Trekaroo families have the best recommendations on what's kid-friendly in the Wasatch Front.
Photo by: Flickr/pandrcutts
Check out our Top Picks for Travel with Kids Around Wasatch Front, Utah
As our KidsMobile's stops at Utah's Wasatch Front, we welcomed on board some local blogging moms to give us their local scoop on what's great for kids around the Wasatch Front
Visit DottingTheMap for a chance to win a National Parks Pass.
Hillarye currently  lives in Salt Lake City where she stays at home with her two young daughters and pens the travel blogs DottingTheMap and DTM Baby. She enjoys snowboarding, wake boarding, concerts, traveling and spending time with friends and family. Her favorite part of traveling is experiencing new cultures and meeting new people. She prefers to travel with her babies rather than leave them behind.
Cash in on some frugal finds at UtahDealDiva and enter to win a 9×12 Shutterfly Photo Book.
Jessica really knows how to stretch her dollars when planning family activities.  She is a budget-savvy mom of 4 and loves finding fun places for her kids to explore in Utah! She loves finding deals and saving money on everything from groceries to kitchen gadgets.
Finally, we settle in for a good meal with Jennifer of Rate the Plate Utah who shares with us her list of My Kids' Favorite Restaurants in Utah County.
Hop on over to Rate the Plate Utah for a chance to win a Shutterfly Personalized ABC Adventure Book..
If you're looking for the best place to take the kids to eat while visiting the Wasatch Front, Jennifer, a travel addicted and food-loving mom to three little diners, loves to share her traveling tips and favorite eating spots.  Her whole family shares ratings and reviews of recipes, restaurants, and other food products on their blog.
Great Tips from Trekaroo families on Utah's Wasatch Front:
More from our Utah Launch:
Top 10 Things for Families to do in Utah with Kids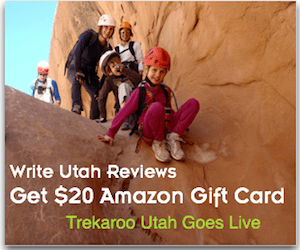 Limited Time Utah Rewards
Do you have recommendations on kid-friendly spots in Utah? Take advantage of Trekaroo's limited time Utah Rewards. 
Write Utah Reviews and Get $20 to spend on Amazon.
The Trekaroo KidsMobile is a blog carnival which makes occasional stops in various cities.  We welcome on board local bloggers to be featured on Trekaroo and share with us their inside scoop on their city.