Photo By BigStock/StuartB
We had the pleasure recently of staying at the kid friendly Ritz-Carlton Chicago and while we absolutely love the Ritz-Carlton Chicago with its beautiful rooms and perfect location on the Mag Mile, the real standout is how they treat their youngest guests. This hotel will rock their world, and by extension, yours. Here are reasons why you'll want to book your next Chicago family vacation at Ritz-Carlton Chicago.
1. A Red Welcome Wagon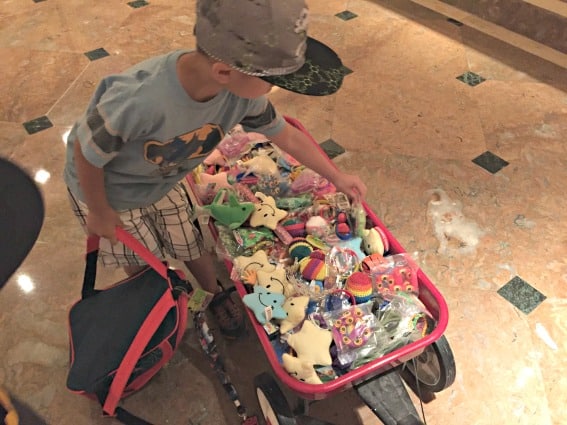 Photo by: Cheryl Eugenio
The fun starts at check-in when guests are literally greeted with a shiny red wagon full of goodies! The kids had a field day picking a fun souvenir to bring to the room. It was a sign of good things to come!
2. Catch a Flick
We are a family that loves watching movies, but there's just something about watching movies in the comfort of your hotel room that keeps us entertained. The people at the Ritz were thoughtful enough to provide DVD players in the room, and if you call down to the front desk, they'll bring a binder full of kid-friendly movies.
3. Visit From the Candy Fairy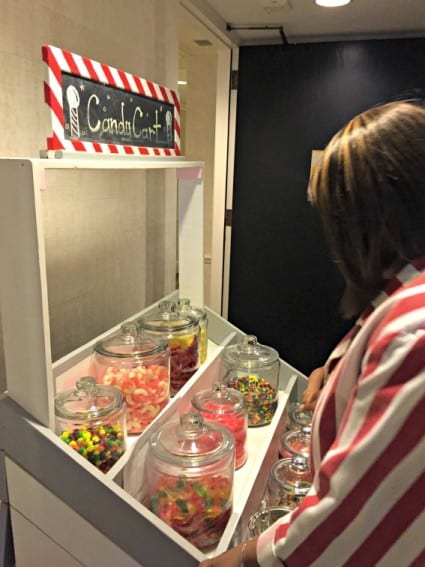 Photo by: Cheryl Eugenio
The fun doesn't end with the movie selections. To enhance our viewing enjoyment, a knock at the door opened up to a cart full of candy! The surprise visit from the Candy Woman totally made our day. Our kids couldn't believe they could choose anything their hearts desired from gummy worms to chocolates to jelly beans. Younger guests aren't the only ones to enjoy the sugar rush. My husband and I couldn't resist grabbing our own goodie bag and filling it with sweet treats.
4. Cupcake Decorating
As if candy from the candy man (or woman) wasn't enough, the Ritz-Carlton Chicago offers cupcake decorating at their on site restaurant, Deca. Guests have a blast donning their very own chef's hat and joining in decorating theme cupcakes of the month. This sweet treat is available on Fridays and Saturdays at 4 p.m. Don't forget your reservation!
5. Location is Tops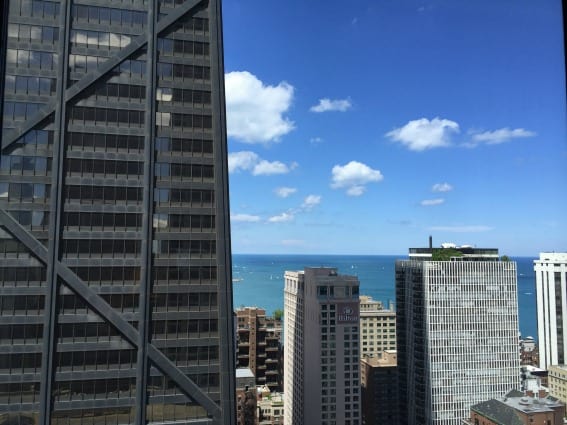 Photo by: Cheryl Eugenio
How cool is it to take the elevator down and have access to The LEGO Store and American Girl Place? If you're lucky, you can ask for a room with a view of the John Hancock Observatory and Lake Michigan. Not really much of a shopper? No worries. The Museum of Contemporary Art is across the street from the hotel or head to John Hancock's 360 Chicago for amazing views of the beautiful city.
Ready to explore more of the Windy City? Check out our recommendations for the Top 10 Things for Families To Do in Chicago.
Disclosure: The author was an invited guest of the Ritz-Carlton. All opinions are her own.
Featured photo by: Bigstock/Tupungato