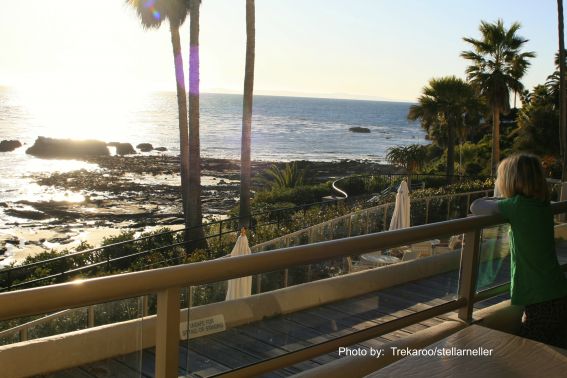 I'm starting a new tradition. After the chaos and hubbub of the holidays, I want to take a weekend in January to get away, go to the ocean, and breathe. This year I chose to begin the tradition in Laguna Beach. It was a perfect choice. The crowds were minimal, the sun was out, and the town felt like I had it to myself.
Kid Friendly Laguna Beach Lodging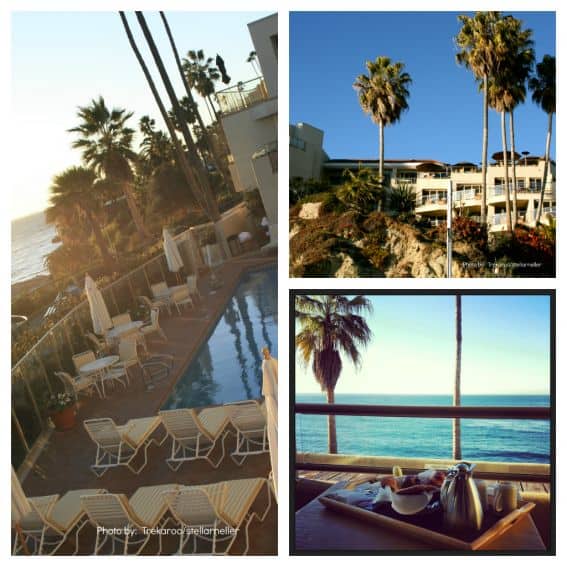 The Inn at Laguna Beach, having recently been renovated, has a pleasant informality about it, but it excels in the little touches that give it a small town feel with a tasteful pampering. Cucumber water available upon arrival, 5pm wine pour on the terrace, cider and cookies for the kids in the evening, and beach toys and chairs available to take down to the shore to enjoy for the day are examples of being taken care of and really making it an experience and not just a stay.
Every day we walked into town and every evening we scoured the tide pools right below the cliff the Inn rests upon. The Inn is dog friendly and special offers can discount your stay such as advance purchase and winter specials. They have created a family friendly place to stay, relax, and enjoy, not just a place to put your suitcase down. The Inn at Laguna Beach is a tradition well worth starting.
Read my full review of The Inn at Laguna Beach

Best Bets for Family Friendly Dining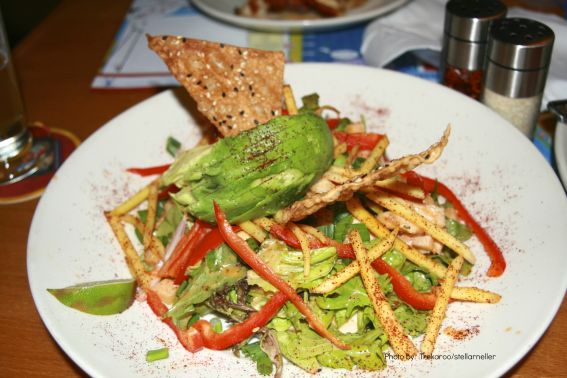 Located on the PCH right in town, BJs Restaurant & Brewhouse is a cozy feeling restaurant that is neither too fancy for the kids, but fancy enough to make you feel like a fine dining experience. With a view of the ocean and low lighting, this place was both romantic and still made me not worry if my kids made a little mess.  I ordered off the "525 calorie" menu and loved my Thai Mango chicken salad. My husband, not so worried about his waistline, went the opposite way with the shrimp Parmesan and this man of few words summed it up by saying "They got it right." I highly recommend the Pizookie for dessert.  The freshly baked cookie with ice cream on top is what the original BJs are known for.
For a high end dining experience with fresh fish and gorgeous views, Las Brisas is the place. I got the chance to show my daughter how to put her napkin across her lap and sip her soup in a proper way while taking in a view that was dynamic. Las Brisas has a very comfortable atmosphere and friendly staff. With this being a special weekend in Laguna Beach, it seemed only right to have a unique dining experience. Las Brisas is a place to make memories.
Explore more family friendly fare in Laguna Beach
Best Kid Friendly Laguna Beach Winter Activities


Book a Surf Cabana at Pacific Edge Hotel and be a rock star for a day
Pacific Edge Hotel on Laguna Beach, a A Joie De Vivre Hotel, offers private cabanas on the beach for the day.  Amenities include a personal host, SUP boards to use, fully stocked kitchenette, access to the hotel's pool, and a million dollar view.  Go in with another family and experience how a rock star vacations.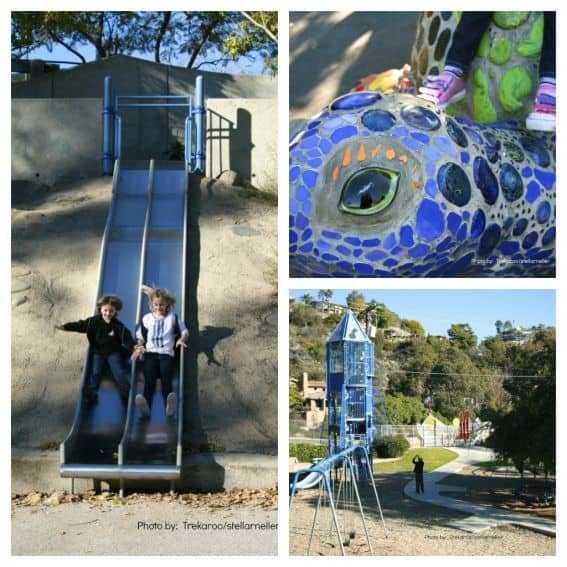 Romp at Blue Bird Park
Blue Bird Park is one of the most complete parks I've been to.  Made with 320 recycled tires, this park includes a 5 story rocket ship, an out of the box jungle gym, a mosaic art turtle, mini basketball hoop, grassy field, shady tree, and slides down the side of the hill that will bring the kid out in anyone.
Explore more Destination Playgrounds in Orange County

 Explore Nix Center and Laguna Coast Wilderness Park
 Nix Nature Center and surrounding Wilderness Park is a great way to get your children excited about the outdoors. With help from the ranger and the plethora of trail information along the way, nature comes alive with exploration and scavenger hunts. Learn about native plants and animal tracts, look for rabbits and packrats, and hike to a lake or forest, all under the guise of FUN.
Get the scoop on family friendly day hikes in Orange County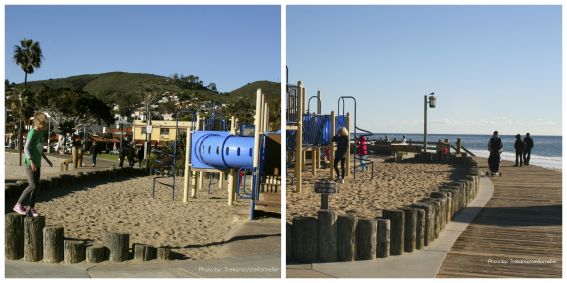 People watch at Main Beach
Where else can you watch soccer moms, beach bums, tourists, and backpackers convene while your kids play at the park? With the backdrop of turquoise waters and white sand, grab a coffee or gelato and be entertained for hours at Laguna's Main Beach.
Explore Beach Playgrounds in Orange County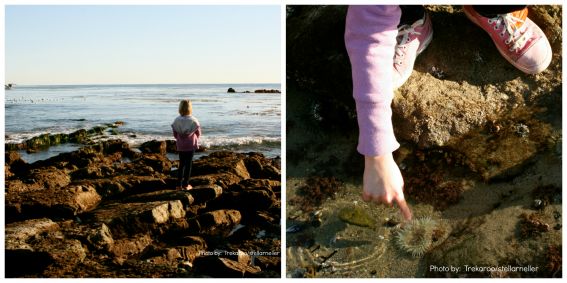 Discover tide pooling at Heisler Park
At low tide in the evening, the ocean opens up to reveal it's amazing secrets. As the sun sets, roam the rocks to find urchins, sea hares, starfish, and if you're lucky, a baby octopus. Often volunteers are on sight to teach you and your kids how to conserve and keep these pools healthy and available to have future generations explore them as well.
Check out The Best Tide Pools in California for Kids
Interested in more Kid Friendly Laguna Beach Fun?
Winter Whale Watching with Kids
How to Vacation in Laguna Beach like a Local
Top 10 Things for Families to do in California
Disclosure: I was an invited guest at the Inn at Laguna Beach and Pacific Edge Hotel.  My dinners at BJs and Las Brisas were complimentary.  All opinions are my own.  For more info, go to www.lagunabeachinfo.com.