I consider my family road tripping experts at this point. We love road tripping down the East Coast to Walt Disney World, through the Midwest, and basically everywhere we visit. Not only do I get to spend several hours at a time with my family, I love making the most of hitting the highway with my teen daughter. We discovered tried and true tips and tricks to push away the boredom that can quickly come from spending hundreds of hours every year road tripping, but these ways will definitely occupy your teen and may even help with family bonding.
E-Devices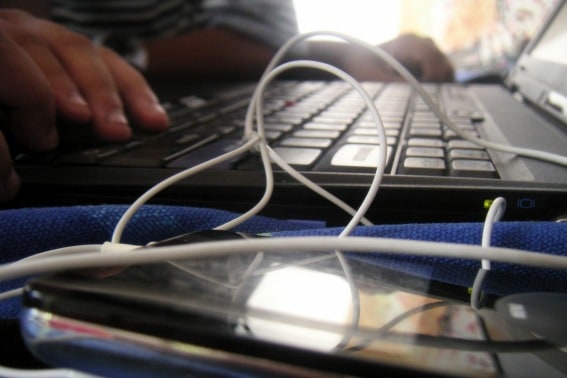 Photo credit: flickr.com/Indi Samarajiva
This one goes without saying these days. My daughter packs a backpack filled with iPods, iPads, tablets, and her cell phone. Keeping her occupied with those is a snap; keeping them charged so she can use them sometimes isn't. What we love are those inexpensive charging blocks that quickly charge e-devices (especially phones). We stock up and make sure we charge them overnight in hotels, and keep them at arm's length for usage. Just make sure not to pack them in a suitcase in the trunk. Car chargers that fuel up more than one device at a time is also a smart idea.
Ready to turn a vacation into a learning adventure? Read all about how to craft an educational trip for kids. 
Library Books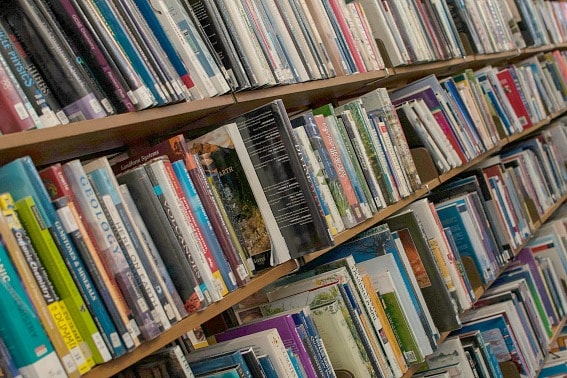 Photo credit: flickr.com/Holiday Gems
If you have a teen that can read while in a vehicle, you've won half the battle. We don't visit our local library as much as we'd like, so we make a point to head to it before a long road trip and check out the books that she really wants to read. She could spend hours every day reading anime and Manga-style books and she actually looks forward to an upcoming road trip knowing she's got new reading material. Don't have the room for a ton of books? An e-reader does wonders as well. 
Books on CD and Sharing the Radio
Photo credit: flickr.com/Michael Sheehan
Here's another benefit of visiting your local library before a long road trip: check out a few books on CD and listen to them while driving. We, personally, love the Harry Potter series and they make the trip from Florida to Ohio and back go that much more quicker. Can't handle another book on CD? Take turns listening to your and your teen's favorite radio station. You may be surprised how much you can learn about them by knowing what style of music they love. 
The trekaroo store has a long list of audio books for kids. 
Check out more tips for family road trips with kids of all ages.
Laptop with DVDs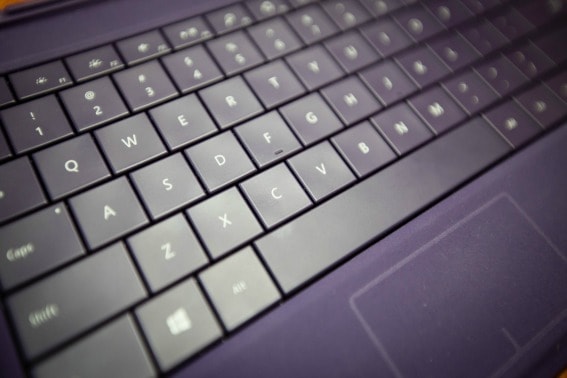 Photo Credit: flickr.com/N i c o l a
My teen daughter goes bananas over viral videos and YouTube when we have WiFi coverage, but when we don't (AKA our car!) and she gets tired of reading or playing with apps, having a power inverter that allows AC plug-ins will power up her laptop in no time and allow her to watch movies. Don't have the space to bring a laptop along? A worthy investment is a portable DVD player.
Snacks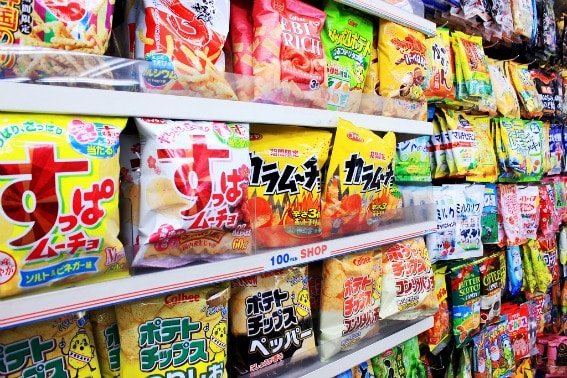 Photo Credit: flickr.com/Andrea Schaffer
I'm not saying that snacks are a good alternative to boredom, but they do help with the ever-present question, "When do we eat?" Keep a stash of healthy snacks (granola bars, fish crackers, gummies) handy to allow your teen to go those extra few minutes until you can stop. While you're at it, if you find any fun, kooky snacks while you're traveling, pick them up for the ride home. It's always a hoot in our car when pass around unusual snacks. 
Check out more tips for family road trips with kids of all ages.
When All Else Fails, Bond.
It goes without saying that having your teen in the car with you on a long road trip is the perfect offering for bonding time. I have a teen; I know how easy it is for her to hang out in her own personal world. But, when we've been in the car for hours, conversation tends to flow freely and easily. There's no distractions (aka, t.v. and internet) and I'm happy to say that some of our most memorable conversations have taken place when I'm behind the wheel. We chat about her favorite vacation spots, where she'd like to go next, and I even offer easy driving tips and tricks to her that I've learned along the way in these casual chats. She's not driving yet, but I can only hope that when it's time for her to get behind the wheel she'll remember those tips to help keep her safe. 
Featured photo by: Shutterstock