Nikki Stoddart (aka familyvonwang)  is a Trekaroo Superoo.
Each year about this time, as the end of school approaches, and the long, hot summer looms, I start getting itchy for a National Parks trip.  The trouble is, most National Parks have their peak season between June and August, when Disneyland-sized crowds descend to marvel over our country's natural gifts.  The experience of fighting crowds for hotel reservations and over-priced, crummy cafeteria food is anything but relaxing and luxurious.
Thankfully, there are some National Parks where the luxury of quiet, peaceful summer trails, and truly excellent cuisine are still a reality.  Grand Teton National Park, located just south of the often over-crowded (but definitely bucket-list worthy) Yellowstone, offers just such an experience.  Towering snow-capped mountains rise above crystal lakes, serene trails beckon kids to explore, and quiet evening ranger talks offer a fascinating and relaxing way to wind down the day.
Jackson Hole Luxury Lodging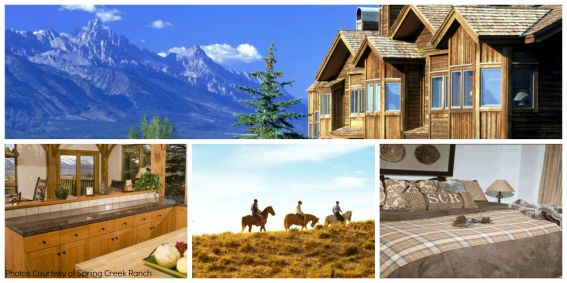 My daughter and I drove from San Francisco to Big Sky, Montana on a Pre-K graduation trip (also known as the, "Mommy wants an excuse to travel, lets head for Montana" trip) and on our way, we stayed at the Spring Creek Ranch near Jackson Hole, Wyoming-a perfect family "base-camp" to explore the southern area of Grand Teton National Park with plenty of room to relax, and a kitchen too! Stepping out onto the deck, we were instantly captivated by the stunning Tetons towering above us. (Families can choose from clean, comfortable, spacious condos to luxurious, remodeled villas- there is something to suit every budget!)  Best of all, the resort is a stone's throw from Jackson Hole's boutique shops and chic restaurants, but it feels worlds away.
Two on-site restaurants offer families easy access to fine cuisines.  The Granary serves delicious meals in a glorious setting.  Situated in a cliff top mountain farmhouse, the dining rooms command splendid views over the valley and Teton mountain ranges.  You would be remiss if you did not enjoy at least one meal here.  I recommend reserving a window table in advance to fully experience the restaurant's glory.  Make a spa reservation and get pampered outdoors in the stunning scenery. An amazing lineup of activities are offered at the resort including horseback riding, rock climbing, hiking, geocaching, golf, tennis, and river float and raft trips.  Winter activities including ice skating, snow showing, and magical sleigh rides that aren't to be missed.
Exploring Grand Teton National Park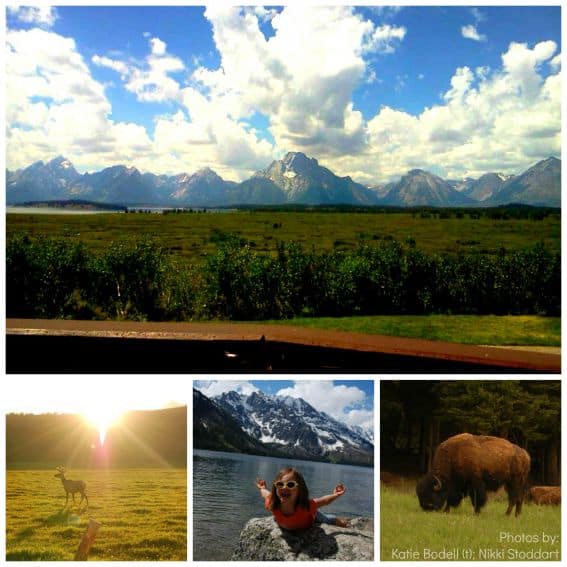 Just a short drive from the ranch is the new, over-the-top Moose Visitors Center, a jaw-dropping (and nearly empty!) starting point from which we dove into the Grand Teton National Park.  The visitors center lends out backpacks filled with new art supplies and modeling compound, so my daughter exercised her creative muscles along with her leg muscles on the short-but-gorgeous, kid-friendly hikes around the center.  After walking about 1/4 mile away from the center, we were practically on our own in the vast, silent wilderness.  That is an elusive luxury at most National Parks during the peak of summer travel!
If you tend to believe that National Park food is tasteless, greasy, over-priced cardboard, you are in for a surprising treat.  The Grand Teton Lodge Company has upped the dining ante with such parent-friendly-but-amazingly-delicious-and-adorable gems as the Pioneer Grille at Jackson Lake Lodge, Dornan's Pizza, near Moose, and Peaks and Trapper Grille at the Signal Mountain Lodge.   As a shameless San Francisco food snob, I was thrilled to discover homemade ice-creams, homemade pies made with local berries, gourmet pizza, fresh meat, wild fish, local beers, and excellent salads.
Although Grand Teton may not have the concentration of big game wildlife that nearby Yellowstone enjoys, we were able to have more intimate experiences with wildlife as there were no throngs of tourists to compete with.  The wonderful concierge at Spring Creek recommended Antelope Flats Road, near the Gros Ventre Camp Ground for prime animal spotting.  It was fabulous- a stunning, empty country drive with herds of antelope grazing, families of foxes gamboling about, and massive bison sunning themselves in the sage brush meadows.  We literally had the place to ourselves.
Nearby Must-See Attractions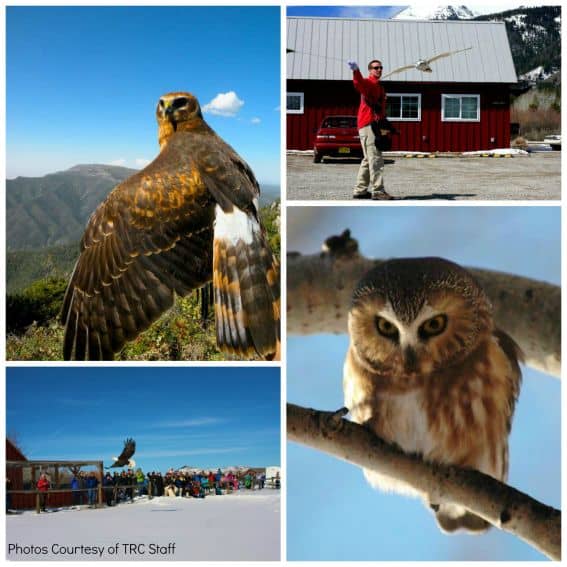 Grand Teton National Park is of course the crown jewel of the Jackson area, but our favorite visit was to the Teton Raptor Center in nearby Wilson, WY.  I can't imagine a more stunning location for an excellently-run, beautifully-designed, and well-funded wildlife center.  Although their intimate tours are only offered on Tuesdays and Thursdays, it is a must-visit boutique experience for kids 5 and up.  My daughter and I learned so much about the beautiful birds of prey native to the Grand Teton area, and the guides are as interesting and engaging as the birds themselves.
A great foodie spot near Wilson is the chic but casual  Q Roadhouse BBQ (on the way from Wilson to Jackson- makes a perfect post-tour dinner spot).  Locals in the know come for the excellent live music, slow-roasted ribs, local microbrews, and heavenly strawberry shortcake.  While I sipped my Snake River Lager, my little one played a game of pickup soccer with some local kids on the grassy lawn.  Three cheers for mom-friendly foodie restaurants!

We fell in love with Jackson's laid-back summertime Rocky-Mountain-chic culture.  We can't wait to return to explore more of it's culinary delights, and slow, relaxed and uncrowded vibe.  Although of course Yellowstone is a must-visit bucket list destination, Jackson and Grand Teton National Park offer a luxurious, boutique, food lovers alternative.
Explore more of family-friendly Jackson:
Activities | Hotels | Restaurants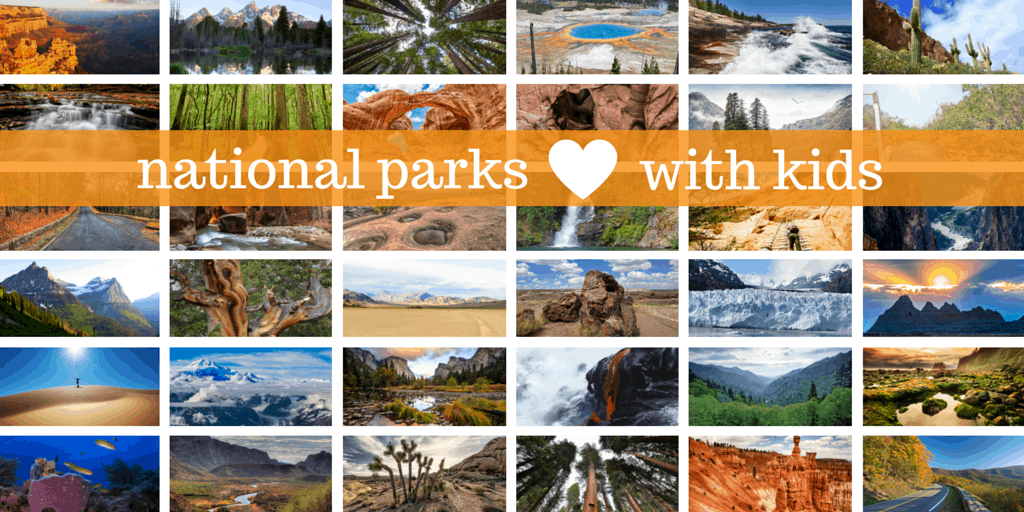 Excited to visit national parks with your kids? We are too! Visit our National Parks with Kids page for extensive coverage, tips & tricks for all our nation's National Parks.