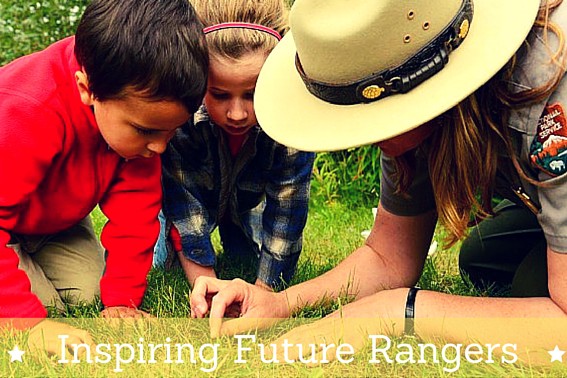 Photo courtesy of Adia Cotter, Gates of the Arctic National Park
"I _______ am proud to be a National Park Service Junior Ranger." This is the pledge upon completion of one of the many National Park Service Junior Ranger Programs and one that I've heard a few times now. It never gets old.  Here, in honor of National Parks Week and the National Park Service Centennial, we'll explore how to inspire future rangers including helpful hints, places to visit based on your kids' general age, and things to consider. Families can embark on a learning journey to guide and nurture your Junior Ranger on the path to becoming a Chief Ranger (or even Park Superintendent!) someday.
Flat Hat Heroes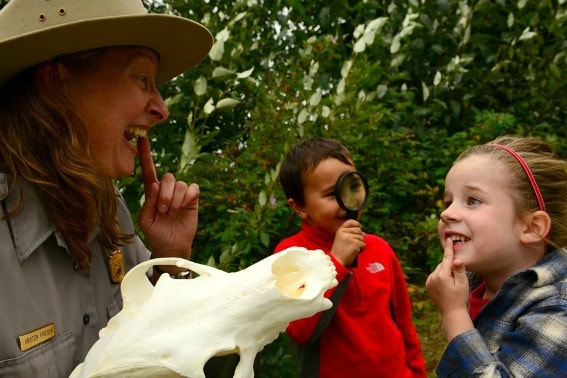 Photo courtesy of: Adia Cotter, Gates of the Arctic National Park
In the presence of a Park Ranger in uniform, young children are intrigued by the flat hatted person standing before them. Park Rangers are like the super heroes of the wild. If you have a child that dreams of becoming a park ranger, provide them with travel experiences and nurture their questions.
When I was an Interpretation Ranger for the National Park Service, I led tours that were one to five hours long and about half of that time was spent explaining an American Bald Eagle's life. The other half? Usually fielding questions about MY life. I spent many nights in the bunkhouse reading about everything from the regional history of the park and surrounding towns to life histories of the many plants and animals that inhabit the park. Most rangers are passionate about at least one resource and genuinely have fun sharing that with kids. Don't be afraid to ask the folks in uniform how they got there, what they studied, what their day consists of, and if they LOVE their job.
For Youngsters, visit: Great Sand Dunes National Park. Kids love to hit the backyard sandbox or the beach and are stoked about it as they run around with mini shovels and pail. Naturally, the highest dunes in North America (100,000 acres of sand) would be a perfect place to trek with youngsters! If the simplicity of sand-play isn't enough, bring a sled or board to slide down the unvegetated areas of sand! Parents may want some of that action too!
Junior Ranger Programs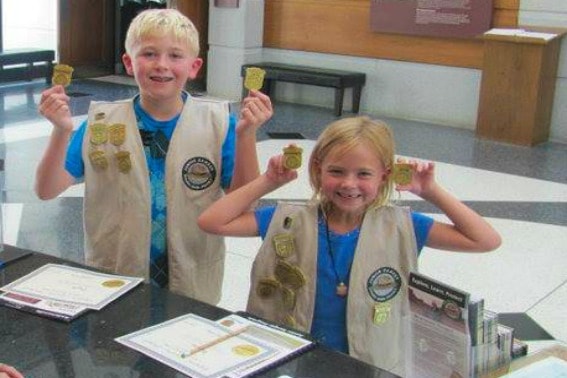 Photo by: Cashea Smart
There are many options when it comes to working in one of 59 National Parks (that's not counting National Monuments, Historic Sites, or other nationally recognized National Park Service sites). Almost every park has a program although they vary by site, some programs being more hands-on than others. My advice is to take it in, even if the kids are feeling "too old" for the program. If you do not have enough time to take the pledge and complete the booklet, then take it home. You can always work on it at your own pace and send it back to the park later. And keep a lookout for the Centennial Junior Ranger Activity Booklet for 2016!
Tip: Have an expedition vest or backpack that can be a place for all the badges and patches to store (state parks typically do a patch reward).
For Middle Schoolers, visit: Mesa Verde National Park. Make history leap off the pages of your children's textbooks when they go back to school this fall! A visit to Mesa Verde is a surefire way to have them eagerly anticipating history class. Since toddlers would be tricky with the steps and ledges in this park, it's one for the older kids. Physical activity paired with working knowledge of some more advanced concepts relating to civilizations will make this a fun field trip for the adventurous!
More Ideas for Teens in the Parks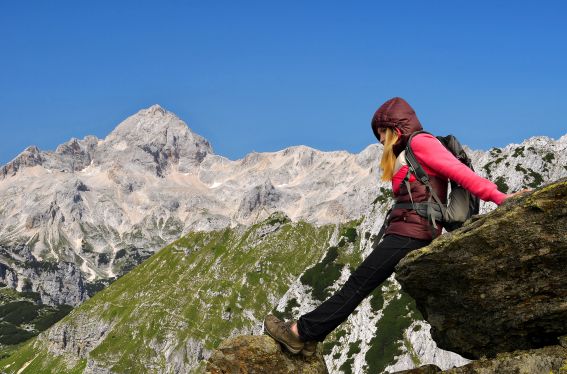 Photo by: Bigstock/volrab vaclav
Pick a park. Take a guided tour.  Encourage your child to ask as many questions as they can think of and as time allows. Actually, scratch that — make the time to ask the questions. And better yet, if you live near a park set up a job-shadow opportunity or a volunteering gig for your teen. Many parks have special events and opportunities for volunteering. Breeding Bird Survey, for example, is an experience that is not-to-be-missed for those that are bird nerds with keen ears.
Tried and True Tips for Landing a Job in the Parks
Take extra courses. You know what I did when I was 16? I went to "Natural Resources Adventure Camp." Most of the kids were making up credits to graduate on time. I was trying to get ahead. Can you say: Bird Nerd?!
And take courses like CPR/First Aid, even kayaking or SUPing, and any other skills classes. ATV operation and Firearms Safety can come in handy on resumes too!
Look for internships. They pay, and your teen gets the experience.
Try the Youth Conservation Corps or the Student Conservation Association. Both are meant for kids who think they are interested in resource-related careers, and the YCC positions allow your teen to dabble in many disciplines.
Americorps is a great way for adults to gain valuable skills, experience, and travel. It's also a preference point for government positions.
If your teen plans to go into the military, the National Park Service is a perfect career for your post-military transition.
Join a local search and rescue team. Sometimes they allow 16-18 year olds to be on the force and the skills learned are invaluable.
And don't forget Scouts. The age-old first foray into the ways of the forest.
Giving your kids these opportunities could open the door to careers in the national parks– in fact– ask me a question in the comments below. As a ranger myself, I am happy to answer any questions that your budding rangers might have, from what to major in to what to prepare for!
For Teens, Visit: Theodore Roosevelt National Park. This lesser known park in our extensive parks system is a hotspot for mammal sightings and even some interaction (your car may get a nudge from a buffalo or a lick from a pesky park burro)! Even teenage angst cannot combat the cuteness of the ubiquitous prairie dog colonies found around the park. It's hard to resist learning a little when Mother Nature is constantly serving up roadside biology lessons!
Not sure where to jumpstart your educational travels or which National Park to visit? Take a look at Trekaroo's list of National Parks organized by region!