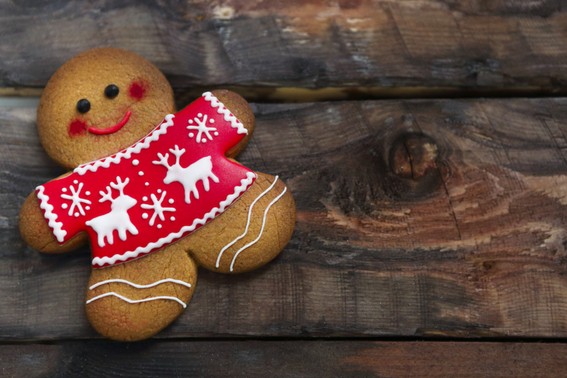 Photo by: Bigstock/Dasha Petrenko
Gingerbread is a signature flavor of the holiday season. Over the last few years, gingerbread displays have grown in popularity, size, and complexity! Throughout the U.S., families can visit, make, and taste gingerbread to spread the holiday cheer!
Where to See Gingerbread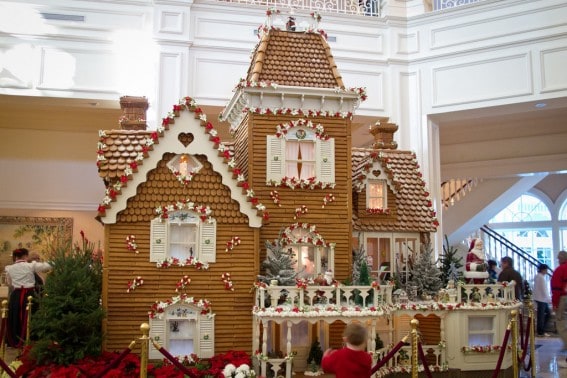 Photo by: Flickr/HarshLight
Hotels have found many ways to reinvent the classic use of gingerbread in their lobby displays. At the JW Marriott, jump start your holiday spirit with a tour of their deliciously decorated gingerbread houses. The JW Marriott Los Angeles is home to a 14,000 lbs of gingerbread display. Experience the JW Marriott Desert Ridge Resort and Spa's expansive displays – boasted to be the largest in Arizona! The Great Wolf Lodge properties also offer unique experiences with gingerbread – daily holiday themes story time is offered to all guests. And in Spokane, get in the holiday spirit at Hotel RL with their life-sized gingerbread house 10 ft. high! Some locations host family meals inside of giant gingerbread houses! The Beverly Wishire, A Four Seasons Resort is showcasing a life-size, edible gingerbread house alongside their expansive holiday decor.
Looking for glamorous gingerbread displays? Then, look no further than your local Ritz-Carlton! The Ritz-Carlton properties in both Laguna Nigel, CA and Charlotte, NC have made a name for themselves with their extravagant displays for the holidays. In Charlotte, if the 10 ft by 12 ft display isn't enough to tempt your sweet tooth, a giant Christmas tree comprised of 8,000 macaroons is sure to get the job done!
Amusement Parks Join the Fun
Amusement Parks also know the value of a tasty display! Most well known -the Disney Resorts celebrate the art of Gingerbread not only in their parks but in their hotel properties as well. The lobby displays are often two stories tall in the Grand Floridian. Additionally, find themed gingerbread houses in the Haunted Mansions made especially for each property and different each year! If you are staying off property in Anaheim we suggest marveling at the giant gingerbread display in the lobby of the Hilton Anaheim the property offers holiday themed activities available at the front desk!
Universal Studios on both coasts are no strangers to Gingerbread! You can try to catch "Gingy" all year-round at the Shrek 4D show or stop by the Three Broomsticks for a HOT butterbeer featuring delicious hints of gingerbread and butterscotch! This is sure to get you in the spirit!
Where to Make Gingerbread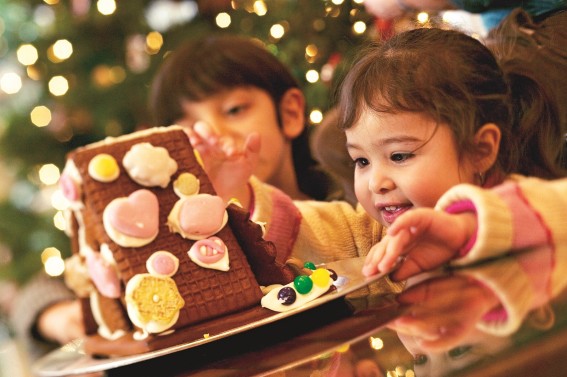 Photo Compliments of Renaissance Indian Wells Resort and Spa
Renaissance Hotels are almost always a great choice for families and during the holidays, they truly shine! Their holiday line up hosts several families for "team building" activities and includes gingerbread house making! The kits provide everything that your family needs including extreme amounts of candy!! Additionally, Gaylord Hotels provides an opportunity for kids to get into the spirit with Gingerbread house kits – check out we had to say about our experience at the Gaylord Palms property.
Where to Eat Gingerbread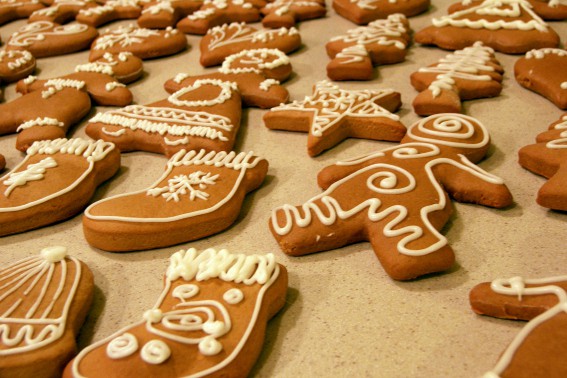 Photo by: Flickr/dsoltesz
Magnolia Bakery located in New York City is well known for its delicious icing year round! However, stop in during the holidays and experience gingerbread wrapped with creamy vanilla icing and adorable decorations! On the West Coast at Schubert's Bakery, try sampling traditional gingerbread cookies in San Francisco! Certainly make time at this historic bakery to try their delectable whipped creme cakes! As always, stop in at any Disney or SeaWorld property bakery to sample the flavor of the season!
Most noteworthy, in Riverside, CA visit the famed Mission Inn to experience the Festival of Lights! In addition to an adorable display the Gingerbread really comes to life in the restaurants! Find out why their cupcake shop – Casey's Cupcakes – won Cup Cake Wars and taste their glittering holiday treats. Finally, enjoy a magical tea fit for royalty at the Mission Inn Restaurant.
Check out all the amazing places in SoCal: Top 10 Hotels to Enjoy Gingerbread with Kids!
Not able to travel this holiday season, don't worry check out our Pinterest board for inspiration and tips on make gingerbread at home!

Featured photo by: Shutterstock