Vacations are a terrific time to introduce the family to new concepts, skills, and experiences outside the usual comfort zone. This year, consider an immersion vacation on a family farm to teach your children about their food, the environment, sustainability, cooperation, and the joys of working together for a common goal.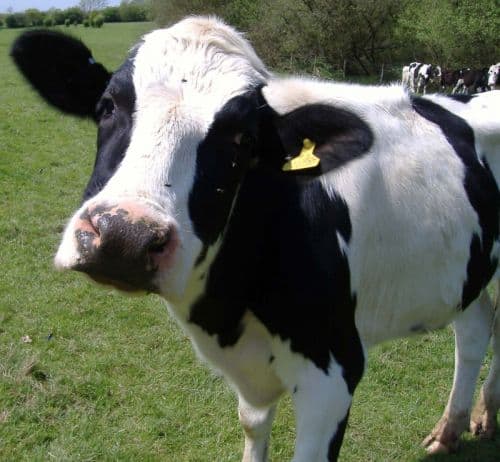 At the Beneficial Farm in Santa Fe, New Mexico, you can be working guests, contributing a nominal amount towards housing and food, while working the farm, picking, planning, and creating meals.
Beneficial Farm is off the grid in a pinyon-juniper wilderness area at 7000 feet in elevation, 20 miles southeast of Santa Fe. The farm practices sustainable farming to enrich the soil and produce an abundance of wholesome foods by natural means. They raise five hundred laying hens, grass-fed beef, cows, llamas, vegetables, and herbs. The emphasis is on watershed restoration and restorative range management practices. Plan a vacation with the entire family (over age 9) to work the farm for a week in exchange for room and board. Comfortable housing, common meals, weekly farm education classes, and visiting school groups add to the experience. Labor for room and board trades are also available to those who want to learn the business of farming for a longer commitment.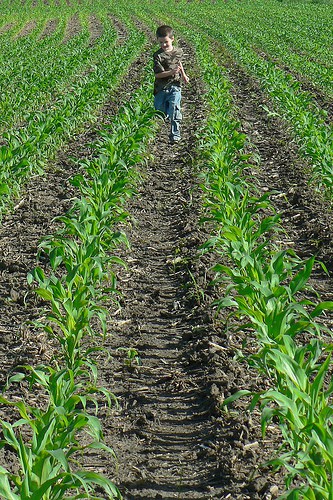 Photo courtesy of Flickr user Mahalie
The owner, Steve, believes there are seven reasons why working on a farm is terrific for everyone regardless of whether you intend to become a farmer or not:
Seven Reasons Working on a Farm is Terrific:
Develop your physical fitness and increase muscle strength, endurance, and stamina.
Increase your ability to focus on tasks at hand and attention to detail.
Eat nutritious, organic, healthy, and tasty food with a farmer's appetite.
Experience living with solar power and attending to careful water use.
Experience working closely with animals and plants.
Increase your experiences of teamwork, communication skills, and strategies.
Add an unusual and compelling piece to your work résumé.
Explore a corner of the unique Southwest.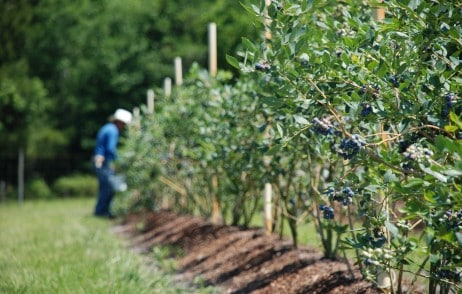 Another option is to learn how to farm organically from people who have been successfully doing it for over 23 years at the Big Dipper Eco Farm in Kingsley, Michigan. Visit for an hour, a day, a week, or a season trading work for room and board; all ages are welcome from 5 years old and up. Organic farming novices work one-on-one with the seasoned farmhands. Farm tasks include weeding, hoeing, picking, and packing crops — onions, beans, broccoli, cabbage, oriental greens, kale and more – for market. Family-style meals are planned, picked, prepared, and eaten together. Four people can be accommodated in the farm house at a time or larger groups can bring your own camping gear, tent camper, or RV. Balance hard work on the farm with mountain biking, canoeing, swimming, hiking, and trout fishing at the Pere Marquette State Forest which borders the farm.
Ready to Volunteer?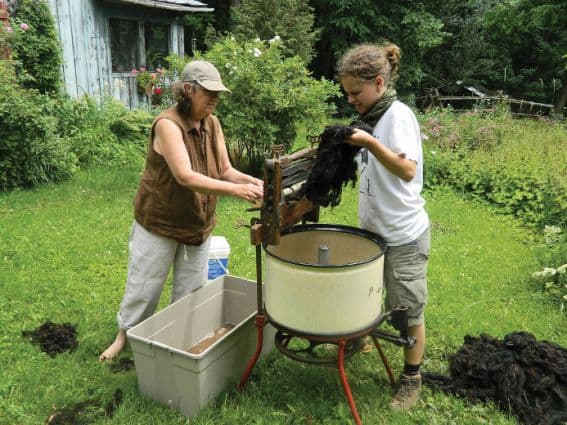 The Big Dipper Eco Farm is a member of WWOOF USA, an organization that links volunteers with over 700 organic farmers to promote hands-on experiences and education in organic farming. The World Wide Opportunities on Organic Farms-USA (WWOOF-USA) is part of a worldwide effort to link volunteers with organic farmers, promote an educational exchange, and build a global community conscious of ecological farming practices. WWOOF produces a directory that lists more than seven hundred organic farmers across the U.S., including Hawaii, Alaska, and the U.S. Virgin Islands, who would like to host volunteers in exchange for room and board. Arrangements are made between member farmers and volunteers, to discuss the size of the group, accommodations, food, length of commitment, age requirements, and what the responsibilities will be. Some farms will host volunteers for just a few days while others require longer stays.  Some farmers work with children of all ages, finding age appropriate responsibilities even for toddlers. Participants learn about organic vegetables, flowers, fruit and nuts, wine grapes, medicinal herbs, mushrooms, and native plants, and can also volunteer for construction projects, beekeeping, land restoration, animal husbandry, and cheese making.
Most importantly, learning and doing organic farming together is fun, skill-building, and educational, and another great way to build family memories.
For more information:
Beneficial Farm (286 Arroyo Salado, Santa Fe, NM 87508; 505-422-2238; www.BeneficialFarm.com; stevew@plateautel.net; working guests are asked to contribute $25 per day for 3–5 nights, $20 per day for 6–10 nights, and $18 per day for 11–21 nights, negotiable with discount for families).
Big Dipper Eco-Farm, 5458 Weaver Road, Kingsley, MI 49649; 231-263-3639; http://localdifference.org/farmdetail.asp?id=133; bigdipper@triton.net; www.wwoofusa.org).
WWOOF USA (P.O. Box 1098, Philmont, NY 12565; 831-425-FARM; www.wwoofusa.org; info@wwoofusa.org. single membership, $20; dual membership, $30).
Editor's Note: These trips are featured in Sheryl Kayne's book Immersion Travel USA: The Best and Most Meaningful Volunteering, Living, and Learning Excursions and on her website www.ImmersionTraveler.com. Sheryl would love to hear from you at ImmersionTravel@aol.com.