As a travel writer, I've heard plenty of folks talk about free vacations they earned while maximizing airline points and miles. It all seemed too complicated and too much work to be worth my time or investment, but now, I have done it! This month, my family will fly round trip from our US home to the Big Island of Hawaii; with taxes and fees, our tickets cost a grand total of $11.20/person!
Since my sweet deal was purchased, I've had so many people ask how I did it and I finally (with boarding passes in hand!) decided to share. And unlike many of the points websites (which I definitely used for help), I am not getting any commissions from this post. No one paid me to write it. This is the honest truth behind my experience at getting my family roundtrip tickets to Hawaii for just $11/person. I hope it inspires you to future (free!) travels as well.
How to Get Free Airfare by Using Mileage Points & Bonuses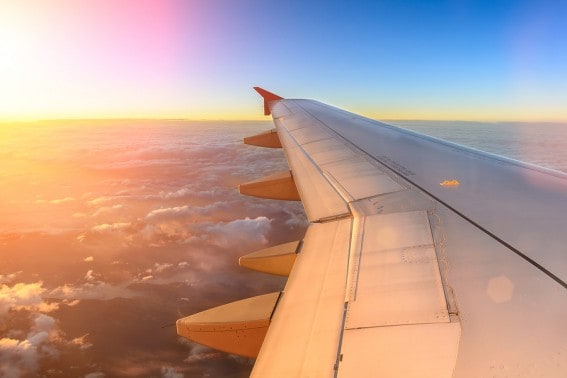 Photo by: Bigstock/Borakavossky
1. You CAN get mileage bonuses for free travel.
The first hurdle to jump over is whether or not you really can get these mileage points or if this concept is some sort of giant scam. Tickets in hand, I can heartily say it really can be done by almost every family. It won't cost you anything to research the deals, and if you do it right, it won't cost you much at all.
Here are a few groups of folks who actually can't accumulate any substantial amount of points:
Folks with poor credit. Most of the offers are dependent on getting credit cards. If you can't get them due to low credit scores or past credit liens, you won't be able to get the rewards until your credit history is improved.
Folks with no credit. Some families choose not to use credit cards for a variety of reasons (many of them very smart!), but you can't really get these mileage points without opening and using credit cards on a regular basis.
Folks who have received introductory offers from credit cards in the past 24 months can't typically get them again. If you already own a card that is offering a huge sign on bonus, you can't get rewards retroactively. You will have to wait to get new bonus offers after 2 years since you first opened your account.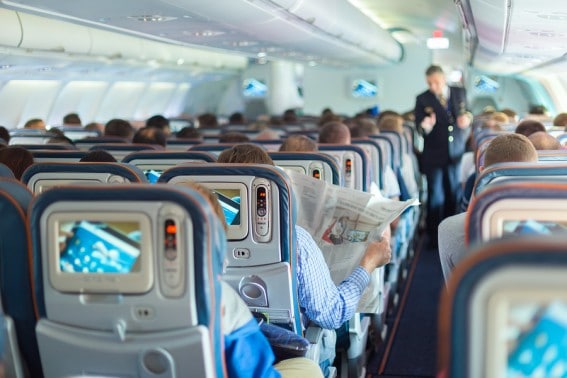 Photo by: Bigstock/kasto
2. Accumulating mileage points takes time.
Don't expect to sign up for a credit card promotion and whisk your family off to a tropical vacation the following month. The entire adventure is a process that involves quite a bit of time, depending on your spending habits. My family of five was able to accumulate enough points for a round-trip Hawaiian vacation in just over one year, but families with different spending habits might be able to complete the task much faster or much slower.
Helpful timeline tips:
Pretty much every introductory credit card offer has a time frame to follow. You have X many months to spend X amount of money to get a bonus award of X miles. Depending on how much money you spend per month on bills, fees, and purchases, you'll need to stagger when you open accounts or you won't be able to spend enough money to get the bonus. My family opened up accounts every other month (totaling 6 new accounts opened over a span of 12 months).
If you can't imagine managing multiple card offers at the same time, you can still accrue points, but it will take you much longer and you'll have to be careful that your awards don't expire. (more on this below)
Rewards take a while to post. Every credit card company is different, but it can take days up to a month to get your bonus posted to your account after you have spent the required amount of money. You sometimes have to call, email, or follow up to ensure you get your bonus award.
Allow extra time for transfers. Even after getting your credit card bonus, you might have to transfer these points into a more useful account to use them to the fullest potential (different credit cards, airline frequent flyer programs, etc…)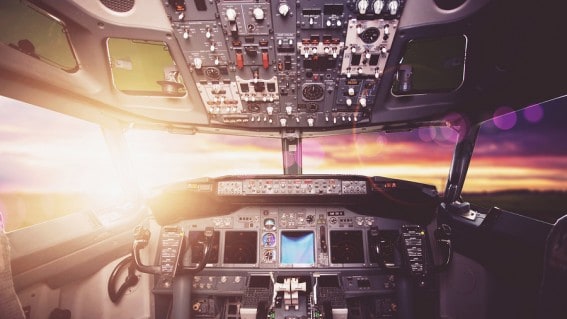 Photo by: Bigstock/smaglov
3. Getting Mileage Bonuses is hard, but do-able, work.
I would definitely be leading you on to say that managing multiple credit cards, online accounts, due dates, annual fees, bonus offers, and communication was easy. It truly is NOT a task for the disorganized, but it can be done if you put some hearty organizational effort behind it.
Some of my best organizational tips:
Make a master excel/google sheet to keep track of your adventure. Handy reference information to include for each credit card:

Card nickname
Application date (when the card renews each year)
Annual fee amount (or none)
Account number
Bonus points offered
Amount you need to spend
Date you need to spend amount by
Current amount spent (updated as you check it)
Monthly due date
Log in/password information & website link
Notes column

Include your frequent flyer mile accounts on another tab in this sheet. Although not necessary for managing credit cards directly, having access to any airline accounts you already have will help you if/when you need to transfer points. Include for each airline frequent flyer club you are a part of (and you'll need to be a part of these to book award travel!)

Participant's name (one for each family member)
Participant's log-in/password information & website link
Participant's mileage balance (for you to check & update periodically)

Use sticky notes on your credit cards to tell you which card to use. At one point, I had a fistful of cards in my wallet and without the notes would have forgotten which cards I should prioritize spending with.
Once you've met your bonus minimum, remove the card from your wallet.
Store all communication/information in a unique file folder for each account; you don't want to be searching for information and have no clue where to find it.
Check your purchases/points/balances weekly to update your spreadsheet. It seems overkill, but when you are managing a lot of cards, you don't want to spend more money on one card when you need to spend it with another.
Read the fine print for special rules on each bonus award. Some types of purchases (cash advances, transfers, purposeful misuse) might not be allowed.
Tip: I haven't used them personally, but there are online mileage trackers, including Tripit which Trekaroo has raved about for managing all your reservations in one handy place, that can help you keep track of your miles.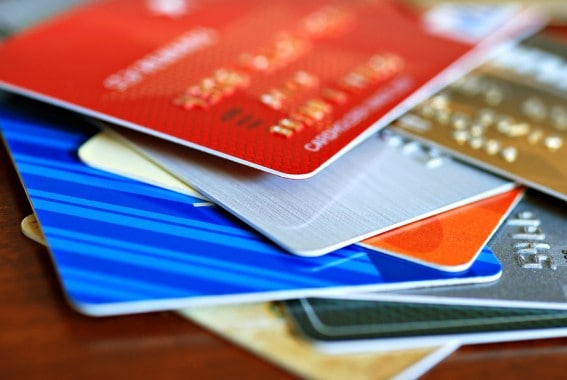 Photo by: Bigstock/mcfields
4. Use your credit card wisely.
Disorganization or mismanagement can lead to fees and overages of various kinds. Getting a "free ticket" to paradise isn't really free if you end up paying hundreds of dollars in late fees, interest, or annual surcharges. You can be certain that credit cards aren't offering the bonus offers out of the goodness of their hearts. They are doing it because their investment (bonus points/miles) is offset by the thousands (millions?) of dollars they receive each year from folks who don't use credit cards wisely. Don't let this be you!
Be on the lookout for these fees:
Late fees. Paying late fees because you forgot a due date is the worst. I recommend using your bank or credit card's auto-pay feature so you don't ever miss a due date. If you do miss one, try giving them a call to see if they will waive the fee.
Interest. This is a good rule of thumb for all credit card usage, but don't spend more than you can afford. If you pay your credit card off in full each month, you won't be charged high levels of interest, which are often attached to cards with bonuses. Using a quick calculation tool at Bankrate.com, I found that $3,000 worth of debt (a typical amount you need to purchase to get a bonus) will end up costing you upwards of $1,800 in interest if you simply make the minimum payment. This makes your "free airfare" somewhat of a joke.
Annual fees. A lot of the cards with incredible bonus offers carry annual fees, which are typically waived during the first year. The fine print usually states that you can cancel after getting your bonus (or after 6 months) but if you forget, you will add another $60-$150 to the price of your "free trip."

Photo by: Bigstock/visivasnc
5. Use your Points wisely.
Not all mileage points are created equal. Be sure you understand what your points are worth, when they expire, and how you can continue to accrue points, even if you don't keep your credit card open. Before booking your award points, you will definitely want to do your research. Taxes and surcharges vary from airport to airport and carrier to carrier, as detailed below.
Here are a few must-read tips for using your points wisely:
All destinations are not the same. While researching for a fun place to use our mileage points, I found that taxes varied dramatically from airport to airport (you are often required to pay airport taxes & fuel surcharges on top of your free award travel).

Some of the most expensive airport taxes are found at Narita International Airport in Tokyo, Toronto Pearson International Airport, Heathrow Airport in London, and LaGuardia in NYC. For example, when planning a trip to Europe, flying in and out of Dublin instead of London was going to save me nearly $400/person in fees!!
Think in regions. A lot of international destinations come with a hefty surcharge price tag. For example, flying from Florida to Hawaii instead of Florida to the Bahamas may actually save you money on your award travel fees even though it is miles further from your home town.
Note: This is where the $11.20/person price came in for my family. The taxes on each leg of our Hawaiian trip were $5.60/fare. In total, my family of five paid $56 for five round trip tickets.

All carriers are not the same. Some carriers do not charge fuel surcharges, others do. These fees can vary dramatically (upwards of hundreds of dollars per ticket!). Everyone has a favorite points carrier, and they all have pros and cons. But even within an airline group, such as American Airline's partnership with British Airlines, fuel surcharges vary from nonexistent to outrageous, respectively.
All bookings are not the same. Some carriers charge a wide variety of fees in addition to your award, including fees for booking the award travel on the phone vs. online, fees to book award travel close to the departure date, fees to change award travel, and fees if you cancel award travel. Be sure to read the fine print of your booking details.
Don't let your miles expire. If your earned award miles are close to expiration, be sure to call and ask how to extend their use. Often times, it can be as simple as purchasing a gift card (for Starbucks or some other unrelated retailer) while logged into your mileage account.
Tip: I have read a few accounts of savvy travelers being able to negotiate many of these fees by talking to the right customer service rep on the phone, but have no experience with this myself. I advise to proceed with caution when hefty fees are being quoted.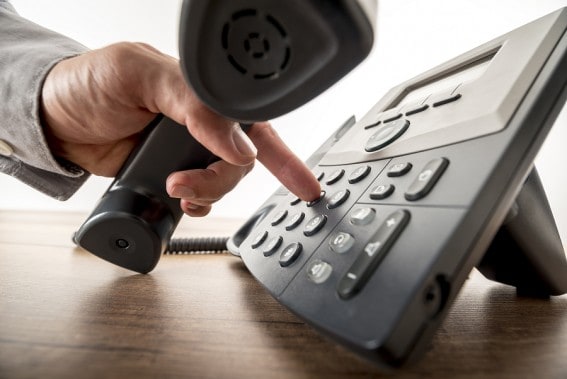 Photo by: Bigstock/Gajus
6. Get Help from the Experts
It can take a lot of research online to find the best information about award travel and accruing points, but getting answers to your questions is critical so you don't lose points or money in the process.
Where you can get more help and information:
My favorite website to reference during my adventure was The Points Guy (thepointsguy.com) who has a very helpful beginner's guide and a handy program that actually tells you which credit cards you should apply for. He does get a commission for each referral (and most of the similar sites do), but the advice on the site is truly helpful.
Call your credit card/carrier to ask for help. Yes, they are often trying to sell you something and might not be looking at your situation with the best discount in mind, but if you can get on the phone with the right person, they will know their program. I called a few of my credit card companies numerous times to make sure that I had met minimum purchase requirements for bonuses, and they were almost always exceedingly helpful.
Ask a friend who has done it. My initial jump into this experience was prompted by my friend's award travel to and from China. He doesn't consider himself an expert, but he often knew where to point me to when I had a question. If you don't have that "in-the-know" friend, you can often pay for expert advice from professional mileage managers.
Featured photo by: Bigstock/AndreyPopov