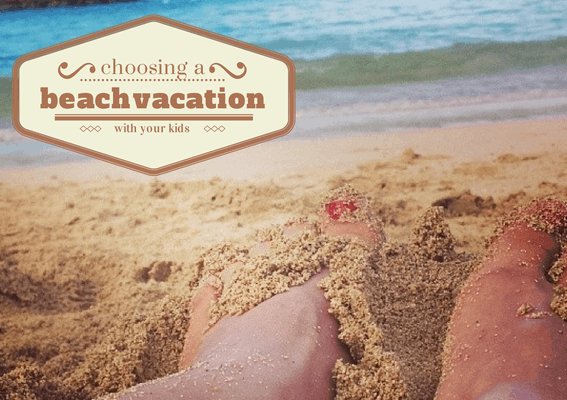 My son loves the beach, and as much as I hate wearing a swimsuit in public—yes, I'm that mom who lives in yoga pants—watching his face light up as he catches his first glimpse of the ocean unfurl before him, not to mention his sweet tush covered in sand at day's end, makes having to gaze at my thighs in sunlight a small price to pay for such unfiltered joy. If you're headed to the beach this summer, I'm offering up tips on planning and executing a successful family beach vacation to anyone who'll trade me tips on resisting ice cream.
Sponsored by Pensacola Beach: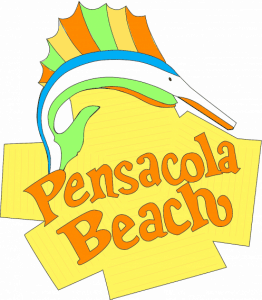 On Pensacola Beach, they're proud to offer endless opportunities for family fun and relaxation. A magical destination world famous for its sugar-white sand beaches and emerald-green waters, Pensacola Beach was recently selected as one of Trip Advisor's Top 25 Beaches in the U.S. for the second year in a row. Whether your wish is to simply relax – or for being part of the ongoing celebration that defines the season on Pensacola Beach, they have something for everyone. Visit www.visitpensacolabeach.com for more information.
Do Your Research
My son is at the top of his game when he's alive and I try my hardest to keep him that way. Before venturing to a place where he could get swept out to sea, I like to do my research.
Is the beach suitable for young children or will waves knock him down or hit him in the face? I look for beaches with barrier walls or waves influenced by coastal geography. While these beaches can sometimes be labeled "baby beaches," avoid harbors in spite of their easy current. These bodies of water are often polluted and should not be played in. If you are at a beach location with a sound you may have better luck there. Just make sure you jump in first to make sure it's safe and doesn't have too much of an undertow.
Is the beach safe/clean? Unruly locals are a vacation buzz kill, as are shorelines littered with glass and dog poop. Eww. No thank you.
Ask local parenting forums, the local visitors center, checkout gals at the grocery store, and surf shop employees where the local kids hang out. That is where you'll want to be with your babies.
Trekaroo families are an awesome resource! Check reader reviews or post a question in our talk forum to find a local mom or dad in the know.
Know Your Seasons

Destinations have their strengths and weaknesses, and seasonal changes can vary dramatically based on your location. The beaches of Washington's Olympic National Park may be beautiful, but the windswept and cloudy coastline isn't exactly ideal for those looking to soak up the sun in their bikini; year-round water temperatures are chilly to downright frigid in the Pacific Northwest. Florida's weather often lends itself to a warm beach vacation, but some months provide more sunshine than others. The driest month is May, the rainiest month is July, and although October boasts smaller crowds, there's always the chance of a tropical storm rearing its ugly head. Southern California beaches are ideal most of the year, although August and September offer the warmest air and water temperatures with the most rain in February and March. A "June Gloom," a thick morning-to-mid-afternoon cloud cover, may damper early morning sun bathing.

Beach Style Bliss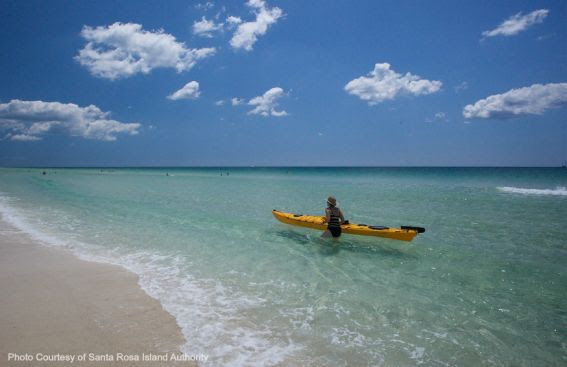 What's your beach style? Do you like to lounge in the sun for hours on end? Do your kids enjoy a rousing game of volleyball with other children at the beach? If you have a creature explorer on your hands, look up beaches that house tide pools like many of the beaches in the Pacific Northwest, California, and in Hawaii. If you are craving a spot of sugar-white sand with emerald green water, Florida beaches, like Pensacola Beach located on the Gulf Coast, might be your best bet. With little ones in tow, you'll want to make sure your hotel or car is close to the beach so you can change clothes with ease. A pristine beach at the base of a few flights of stairs may be a hidden gem, but you may regret this choice on your return trip with littles and gear to carry. Nearby restrooms are a must for most families. Do you love boardwalks and beach food? Then you'll want to head to Virginia Beach, the Jersey Shore, and California, where there are plenty of beachfront amusements. Whatever it is you love to do, there's a beach town with activities and family-friendly accommodations that's just right for you.
Explore kid-friendly tide pools in California | Central Oregon | Washington | Hawaii: Big Island | Oahu | Maui || Massachusetts | Rhode Island 
Check out these handy tips on visiting tide pools with kids
Be familiar with your destination's beach warning flags. Know which color flags indicate rip currents or dangerous marine life. Red means high hazard, high surf, and strong currents. You are advised not to step foot in the water. Even seasoned surfers don't jump into those conditions unless they really know the beach. A yellow flag is a medium hazard with moderate surf and currents, while a green flag means all is well and you can jump on in. Find out in advance if your beach offers lifeguards and whatever you do, don't forget U.S. Coast Guard-approved life jackets for the little ones.
Once you've discovered a beach that you love, enjoy it. Don't treat your visit like it's your last. Make a promise to yourself to return and keep it. And don't forget to share your discovery with your friends and family. Finding the perfect family beach can be priceless.