Does your family ski? In ours, we all either ski or snowboard. We've just always done it on the East Coast – in Pennsylvania, New York state, and Vermont. How would we fare being experienced East Coast skiers on vacation in the Colorado Rockies? As I booked our first winter snowsport trip to Colorado, this was one of the biggest questions on my mind. Would we be able to just show up and handle it, or would it be that different from the ski slopes we were used to? What I learned after taking a trip to Colorado is that WHERE you choose to go can be a huge factor in how your trip turns out. Fortunately, we chose a family-friendly mountain for our first foray into skiing and snowboarding: Keystone Resort. Here is the ultimate guide to visiting Keystone Resort with kids.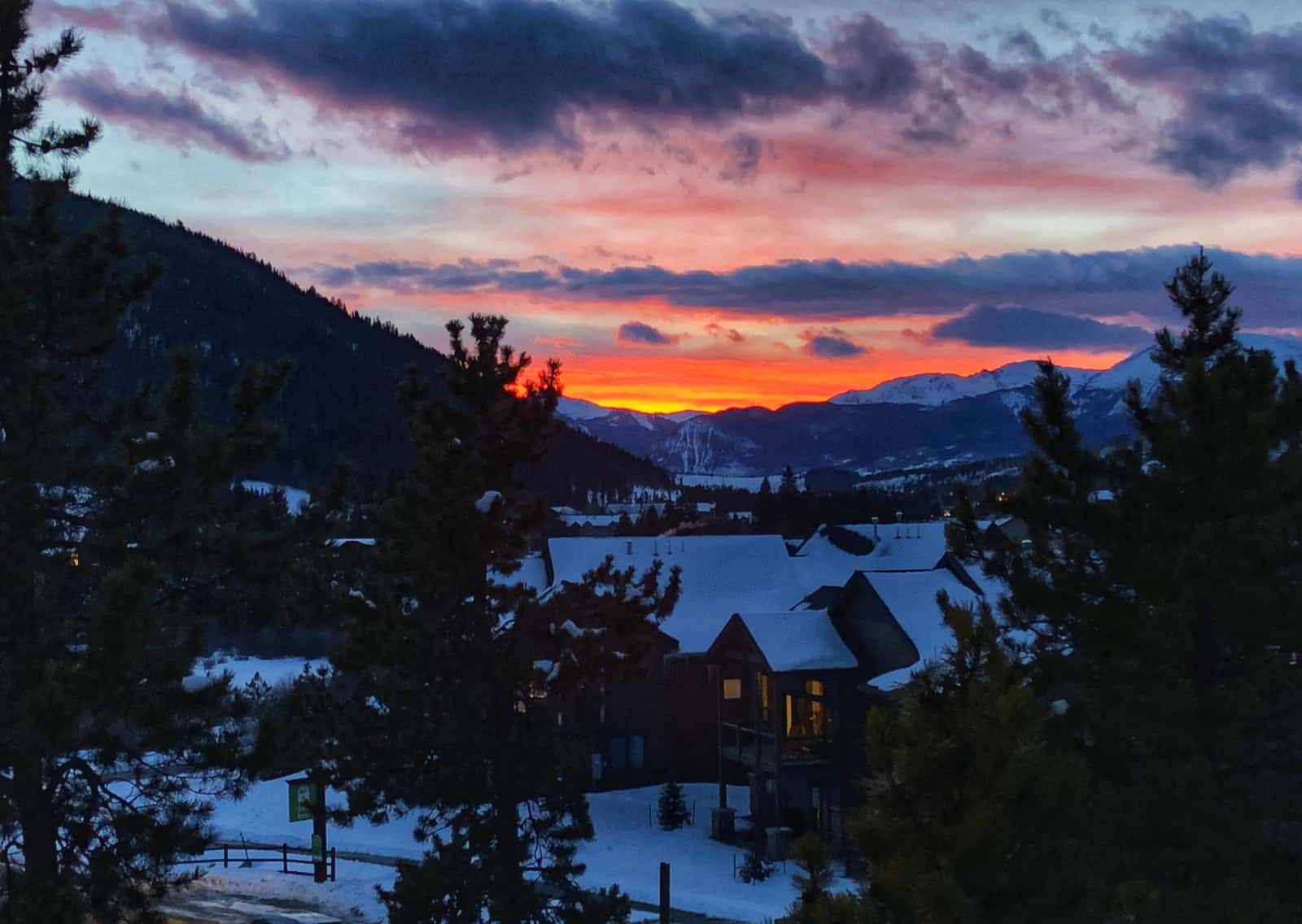 Visiting Keystone Resort with Kids
Colorado's Keystone Resort was voted number one by Forbes in January 2017 as the best family-friendly ski resort. What a great place to start our adventure. At Keystone, they believe that being a kid has no age limit, that play is for everyone, and that it is the root of all good. The resort is basically a family playground where kids of all ages can discover the magic of playing in the mountains. It is nestled in Summit County, Colorado, allowing you to fly into Denver and take a shuttle ride out to the mountains, which is just what we did. Once we arrived, it felt like a cozy little alpine village we'd discovered. All you need is located on or near the mountain, and you can feel like you've escaped, but you've still got everything you need nearby. They really know families here, and they've taken the time to make it work for you so that you can spend your time making great memories.
The first day we arrived here, we had been traveling all day, so we took the time to relax and get to know the area, as well as to pick up our rental equipment. We chose to rent so we didn't need to haul our equipment halfway across the country and worry about it the whole time. Renting at Keystone Resort with kids was easy, and the staff at Keystone Sports were very helpful in finding us just what we needed for our time on the mountain. We were all set and ready for our lessons in the morning.
Where to Stay at Keystone Resort with Kids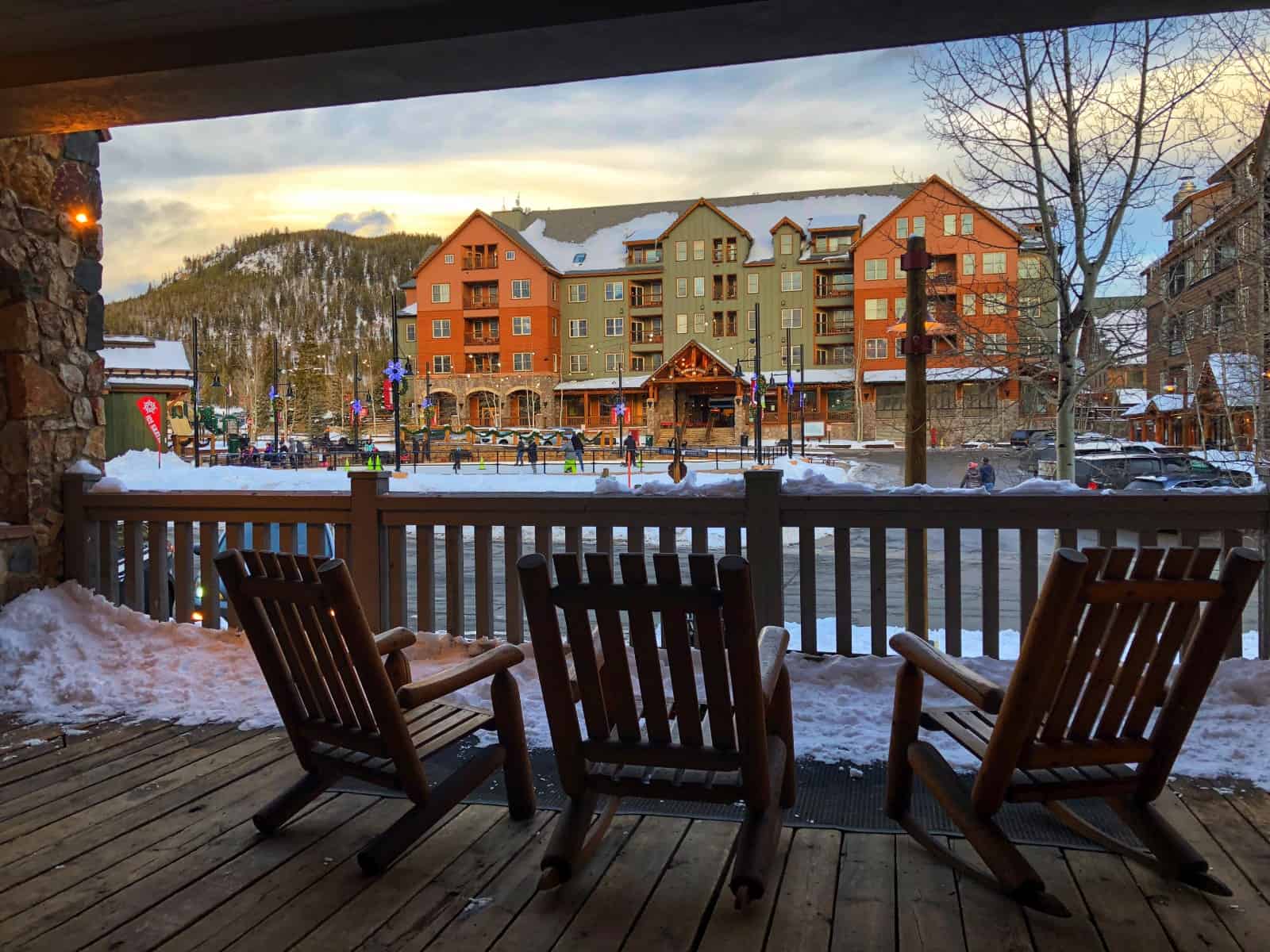 Our lodging, while we stayed at Keystone Resort, was in River Run Condominiums. These condos could not be more convenient to all that we ended up doing here. River Run is located right at the base of Dercum Mountain, right near where the ski school meets, where the lifts are, near the village where stores, restaurants, souvenir shops and coffee spots are. It was also in the same building as KidTopia Headquarters, which is great if you've got little ones who want to partake in their free daily activities. Even if what you want to do is not located right in River Run Village, there are shuttle bus stops here that will take you other places in the resort easily, quickly, and for free.
Ski School at Keystone Resort 
Staying in River Run was perfect when we got up and headed to our ski and snowboarding lessons in the morning, as all we had to do was walk a block or two over to the meeting place at the base of the mountain. I would recommend taking the lessons here, as they not only offer you pointers on how to perfect your form and your skills, they also get you acquainted with the mountain, the trails, the lifts and the area in general. We had been looking forward to taking them since we had never been to the Rockies before and thought it'd be a great way to start our journey. We were not wrong.
The snowsport instructors here at Keystone Resort excel at what they do and know how to make it fun for their students. Our lessons went from 9:30 to 3:30, so they have enough time to get to know you a bit and can help you work on specific things that are holding you back or that you're interested in perfecting. We found the instructors to be very helpful, open to working on things should we be specifically concerned about them, and generally nice to spend the day with. At no point were we made to feel like we were an inconvenience, that there were things we should already know, or that we were wasting their time. Our boys, who are 12 and 16, had great feedback as well, and you know kids at that age tell it like it is if they're unhappy! My 12-year-old son said he was able to use the tips his instructor Max gave him about how to move his arms differently when attempting specific skills, as well as how to position himself to snowboard down the mountain faster and easier. He made learning a good experience for both boys and helped them to be better able to enjoy snowboarding as a whole, and specifically there at the terrain park, which was a success in my book. Having completed the lessons here, we were much more familiar with the mountain, the lifts, and the trails. It was nice to then be able to ski the rest of that day and the days after having more knowledge and more confidence in ourselves. We could also head up to trails we knew we'd done well on or liked the route of.
Fun Activities Off the Slopes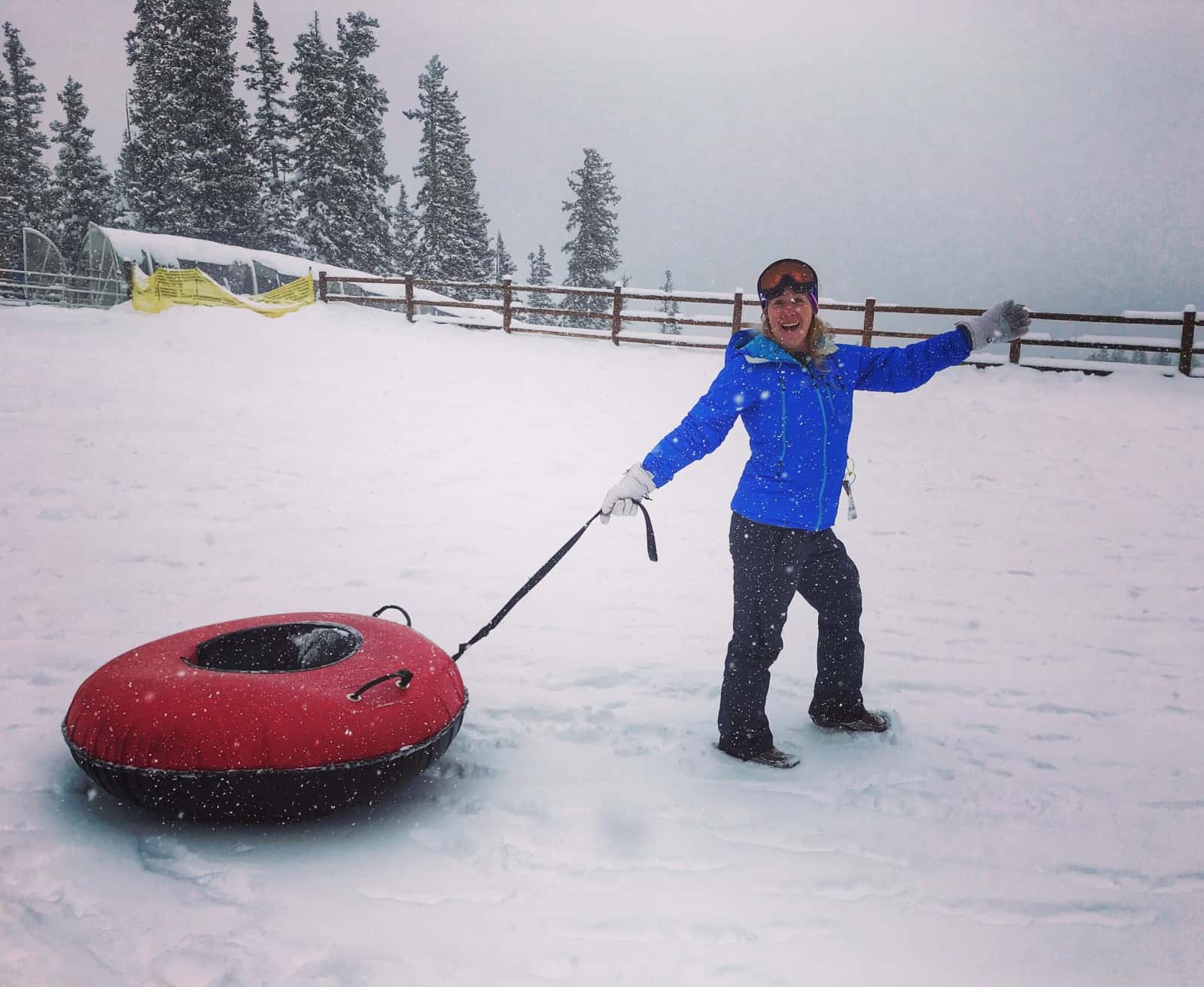 Another part of Keystone that we liked, was that they had other activities we could participate in should we get sick of skiing or snowboarding, or want to take a break. Snowtubing, a giant snow fort, gondola rides to the top of the mountain just to take in the view, ice skating, fireworks and seasonal activities were nice distractions. Many of the activities were good for younger kiddos, but there were definitely things my older boys could participate in, which was nice. We all enjoyed the fireworks, and the week we were there was the first ever Culinary Festival, which would be perfect for aspiring foodies of all ages. There were activities galore that were food-related, making for a great theme and a fun array of things to do.
Being experienced snowsport participants, we found Keystone Resort to be a great place to continue to perfect our skills. The training we had under our belts was a nice base on which to build here in the Rockies, and allowed us to get more trail runs in since we had many of the basics mastered already. We saw folks of all ability levels here at the resort, though, and they have spots for you no matter what your knowledge base is, and no matter if you're a skier or a snowboarder. When you ride one of the lifts to the top of the mountain, you pass by the terrain park, so you can see all that they have available for boarders here. One thing you don't want is to have a weak terrain park, and then your boarders get sick of things quickly and stop having fun. No danger of that here. I did find, obviously, that the green trails here in the Rockies were quite a bit steeper than the green trails we were used to on the East Coast, but not so bad that we weren't able to navigate them. They challenged us and made us better skiers in the end, with a wonderful, memorable trip to boot. Now my biggest worry is going to be how will we ever settle for East Coast skiing again after having experienced things in a such well-run, organized, enjoyable and family-friendly resort like Keystone? I guess we'll just have to come back!
Looking to explore Denver during your trip? Check out our Top 10 Things for Families to do in Denver. 
*Disclosure: I was provided a complimentary stay here along with lessons, meals and activities as part of a press trip. The opinions stated herein, however, are my own, and my kids'.
All photos courtesy Sharon Rigney