My husband grew up in Toronto and I've been amazed by the endless number of activities he comes up with to entertain our 3-year old toddler son and his 3, 5 and 8-year old nephews. Here are our favorites when visiting Toronto with toddlers and kids under the age of 8.
Canada's Largest Museum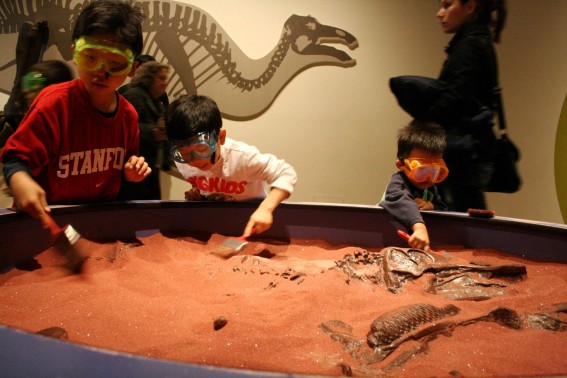 The Royal Ontario Museum has 4 floors and 70+ galleries where kids can learn about natural history and world cultures. You can easily spend a full day here, but the stuff your kids care about is primarily located on Level 2. There you can find some Jurassic friends in the Age of Dinosaurs gallery, excavate a dino bone in the Interactive Discovery Gallery, and touch a skull in the Hands-On Biodiversity Gallery.
Got a toddler? Head over to Franklin's World for games and activities that are perfect for busy toddlers.
For the Fearless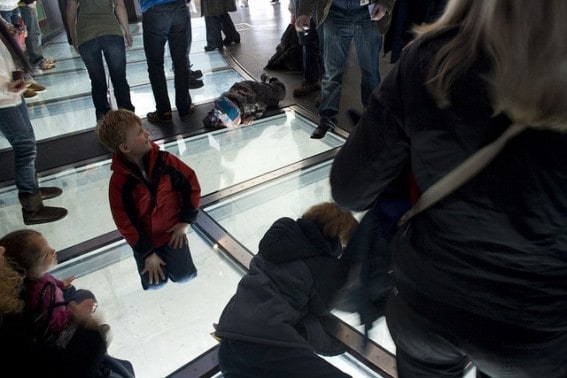 Towering 1815 ft in the air, the CN Tower is the first and only landmark my 3-year old son can recognize in Toronto. Although the view from anywhere is fairly impressive, the view from the inside is certainly memorable.
Don't forget your camera because you'll want a similar shot of the kids standing, jumping or sleeping on the Glass Floor Observation Deck as they watch the city buzz busily below.
Photo by Flickr user shadowarmy75.
Best Hands-on Fun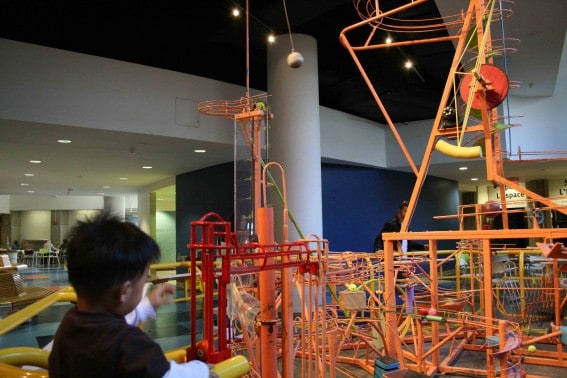 The Ontario Science Centre is an enormous institution filled with nine large exhibition halls for kids to learn about different eco-systems, insects, physics, technology and more.
Kids under 8 will love the specially designed Kidspark zone where little hands and feet make music, build a house and more. Be sure to check their regularly schedules programs where OSC staff help to teach kids can learn about electricity and more.
Best Day Trip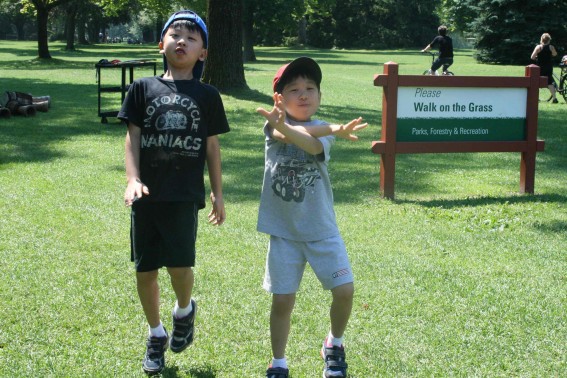 Visiting Toronto Island Park is one of my favorite excursions with the kids. Where else do you get a ferry ride with an amazing view of the Toronto skyline, Centreville Amusement Park (30 rides that are perfect for the 8 and under crowd), beaches, and signs that say "Please walk on the grass." Kid-friendly? You bet.
Check out our detailed coverage of Toronto Island Park.
Best Amusement Park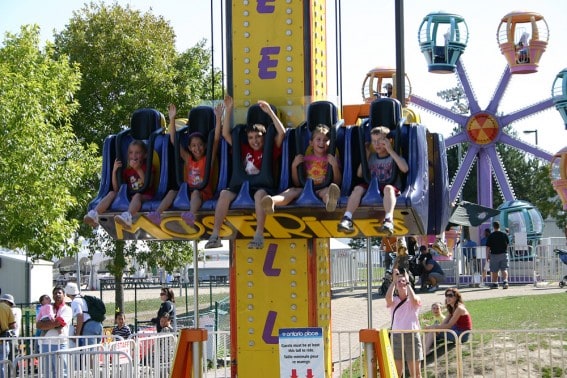 Located right on the shore of Lake Ontario, Ontario Place is guaranteed fun for the family. All the rides and attractions are geared for kids aged 2-10. My 3-year old son had such a blast with the bumper boats, driving his own car and riding the mini Ferris wheel. The flume and water park are great for those torrid summer days. My personal favorite, the Atom Blaster arena where you can shot foam balls at your loved ones.
Best Farm for Kids
The Riverdale Farm is smack-dab in the middle of the city with 7.5 acres of paths, gardens and barns for the kids to explore. Highlights are the butterfly-herb-flower-vegetable gardens and all of Old McDonald's farm animals that your little ones love to sing about.
Best Annual Event for Families
If you're here in March or early April, bring the kids to the Kortright Centre for Conservation for the Sugarbush Maple Syrup Festival. Activities include pony rides, a petting zoo, horse-drawn wagon rides, sap samplings and maple syrup demonstrations. On the weekends and during March break, check the schedule for special performances and events for the kids like animal shows and live music. Of course, there will be plenty of pancakes and maple syrup to sample.