At Trekaroo, we believe one of the best gifts parents can give their children is the gift of travel. What better time to 'deliver' this gift than during the gift-giving season of the holidays? If you're considering a holiday season vacation, but are not sure where to go or what to bring, check out our recommendations below. Consider the following destinations our 'wish list' for holiday family travel!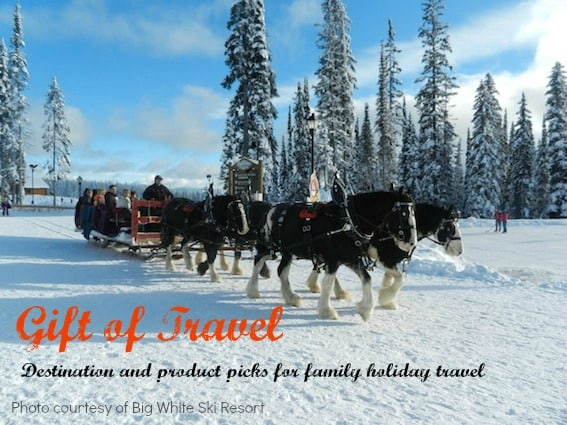 Festival of Lights in the Big City
Cities are magical places during the winter holidays! Whether you plan to take in cultural exhibits and sit in the audience of shows, get some city shopping done, or just want to take in the ambiance of millions of holiday lights, the hustle and bustle of a city sets the stage for an active, busy vacation. Where to go?
New York City:
The quintessential city destination for the holidays, New York offers ice skating at Rockefeller Center, events in Central Park, and exciting shows in Times Square. Find top ways to kick off the holiday season in the city and the greater New York area, and be sure to do a little window shopping (then let the kids hit Toys 'R Us).
Read New York City hotel reviews or explore our guide to NYC during the holidays.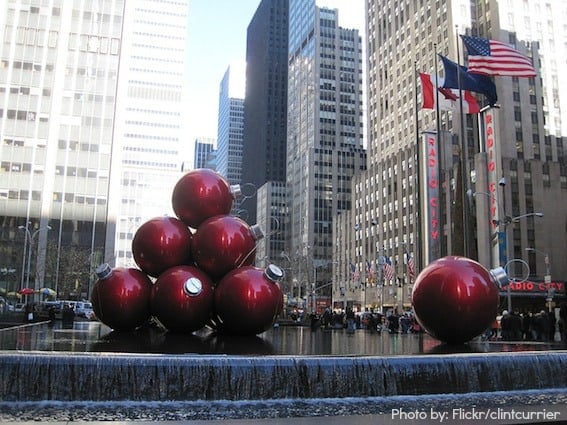 Montreal:
Montreal, Quebec is known for festivals and family fun in all seasons, but this city really comes alive in the holiday season. Check out the Gardens of Light at the Chinese Garden, or enjoy seasonal offerings at the Old Port of Montreal. When you get chilly, head indoors to Montreal's award-winning museums and halls.
What to wrap: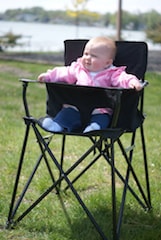 CiaoBaby portable high chair: Ciao! Baby is the go-anywhere-highchair! It's a foldable, portable,  free standing chair with an attached tray.  It easily unfolds, locks into place and folds back up in seconds. Comes in a convenient carrying bag too! Ideal for travel, outdoor activities, restaurants, camping, the beach, Grandma's house and small spaces!
BubbleBum Booster: A portable booster seat for taxi rides is essential. The BubbleBum deflates for easy storage in your backpack or bag, but inflates quickly when you need it. Best of all, it can double as a booster seat in a restaurant or at a play.
Through the Woods in a One-Horse Open Sleigh
Contributed by Trekaroo Guroo Cheryl Eugenio.
Is an outdoorsy vacation more your style? Maybe you and your family want to get away from it all, swap the city lights for the snow and country charm. Destinations all over the US and Canada offer holiday season activities, plus winter favorites like skiing, snowboarding, sledding, and snowshoeing. The following destinations get our approval for the variety of activities offered, all within a rustic or wilderness setting.

Lake Placid, New York:
As the nation's first winter resort, it's no surprise that Lake Placid becomes a wintertime mecca for those seeking fun outdoor winter activities. Thrill-seeking families will enjoy hopping on a snowmobile or sliding on a toboggan through ice covered chutes onto frozen Mirror Lake. Families seeking a tamer experience will relish the simplicity of ice skating on Olympic ice. This popular New York getaway kicks off the holidays with Holiday Village Stroll, a unique festival with twinkling lights, family-friendly shopping and crafts, and of course, Santa.
Read Lake Placid hotel reviews.
Door County, Wisconsin:
If you're looking to embrace the peace of the winter holiday season, make your way to Door County. This popular Midwest summer destination transforms into a winter wonderland; it will seem as if you have it all to yourselves. Experience the Capture the Spirit of a Door County Christmas festival with horse-drawn sleigh and wagon rides, caroling, a parade, and candlelight tours of  historic inns. Pack up the sleds and tubes (no toboggans allowed) and conquer the steep Hill 17 at Peninsula State Park in Fish Creek.
What to wrap:
Polarmax base layers: We love Polarmax because this base layer brand won't break the bank, which means you can outfit everyone as needed. Plus they're comfortable, warm, and machine washable!
Vasque waterproof boots: Even if there's not a lot of snow, your winter destination will be soggy and muddy. Put a pair of Vasque boots under the tree, and your kids will use them during winter trips, and still be using them next summer while hiking trails!
Warm Greetings for the Holiday Season
Contributed by Trekaroo Guroo Marisa Langford.
Does a warm-weather vacation appeal to you during the holiday season? Maybe you want to leave the cold and snow to others and break out the swim suits instead! Our picks for beach and tropical holiday vacations include destinations that are easy to get to, affordable for families, and beautiful!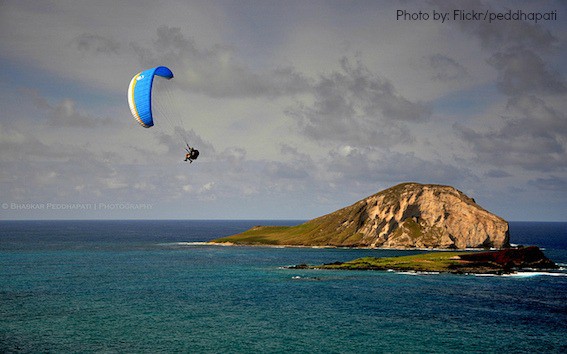 Palm Beach, Florida:
The moon on the breast of the sand below, will give the luster of the holidays to all who come to Palm Beach during this magical time of year! The city of Delray Beach welcomes families with their 100 foot tall Christmas tree and West Palm Beach hosts a Christmas tree made of sand! Boca Raton Beach Club is has the hottest ice rink in the South this season. Visit their Pink Rink surrounded by Christmas trees, holiday decorations, sunshine, and of course, the beach.
Read Southeast Florida hotel reviews.
Honolulu, Hawaii:
With direct flights from many continental US airports, Honolulu offers the warm, sandy beaches of Waikiki and the tropical reserve of Hanauma Bay, and there are cultural happenings, too. Visit the Japanese Cultural Center, which hosts holiday season events, or spend time in the Polynesian Cultural Center. Then take your family holiday card photo on the beach to ensure jealous relatives!
What to wrap:
The Mommy Hook: The Mommy Hook is the perfect stroller hanger. Built to last, lightweight and versatile, it fits virtually all stroller handles. The Mommy Hook is made from durable, heavy-duty aluminum, and its unique rubber grip keeps it from sliding. Use the Mommy Hook on your stroller, Use it on your shopping cart. Just snap it on and you're ready to roll!
Go-Go Babyz Wagon Stroller: Check out this foldable, portable wagon to use to cart gear to the beach, or pull kids around cultural centers. museums. or monuments.
Beatrix Wheelie Bag: Carry on your luggage and don't waste precious beach time hunting down lost bags. Kids will love the fun design on Beatrix bags, and parents will love the sturdy construction and great design.
Where will you and your family be headed this holiday season? Wherever you travel, safe journey and a peaceful giving season to you!
Disclosure: The above post is written in partnership with our product sponsors, Baby Hook and CiaoBaby.