Updated for the 2017 season
Montreal, Quebec is a festive city for families to enjoy year-round, but the winter holiday season makes the city lights sparkle even brighter as the town shares its best family-friendly activities. Whether coming together for stunning performances, glittering displays, or outdoorsy activities, families will find plenty to do in Montreal this holiday season!
Look for current hotel deals in Montreal
Downtown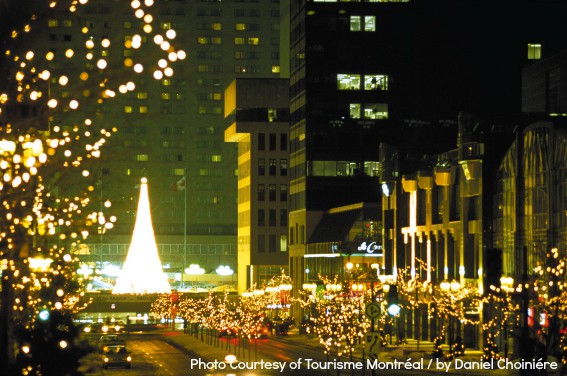 With so much going on downtown, you and your family will inevitably be drawn to Montreal's city center. Make sure to walk through Quartier des Spectacles where Luminothérapie turns this popular summertime festival venue into a wintery visual spectacle featuring illuminated, interactive artwork from November 30 -January 28, 2018. If you're looking for a more traditional indoor event, you can take in the classic Christmas concerts, including a Circus Ice Show near Place des Arts. Also, be sure not to miss the parade and festivities on Mont-Royal Avenue just outside of the city center during Noël sur l'Avenue this December.
Old Montréal and Old Port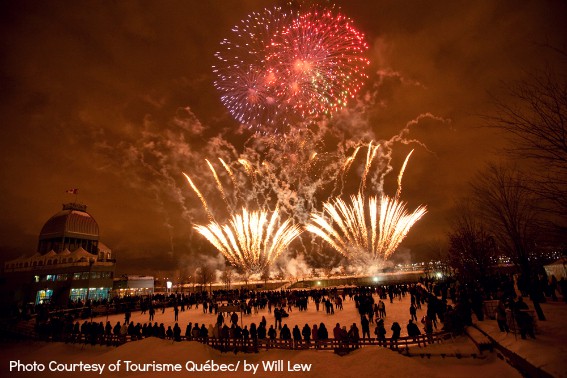 Meander through the weekend festivities at Merry Montréal including theatrical performances and a traditional Christmas Market in charming Old Montreal. Nearby in Old Port, families who want to brave the cold can enjoy the stunning fireworks displays, launched from Bonsecours Island, for a crowd of more than 40,000 during Montreal's New Year's Eve bash. Or, if you're not in the mood to celebrate with the crowds on New Years Eve, your family can bundle up and enjoy ice skating on the Old Port's Bonsecours Basin anytime from mid-December through mid-March. Also in the Old Port, the Montreal Science Center features a number of interactive exhibitions and offers holiday themed IMAX shows for families.
Espace Pour la Vie & Olympic Park
Olympic Park has gotten holiday fever as well with its own Winter Village that offers ice-skating, sledding, ice trails, and more. When you need to warm up, go inside the nearby Biodome for a Tropical Adventure, where, on December 26th, the animals get to celebrate Christmas! The Botanical Gardens also have added holiday flair as families are invited to learn all about the exotic fruit grown in the greenhouses during the chilly winter season.
Check for hotel availability in Montreal
Elsewhere Around Montréal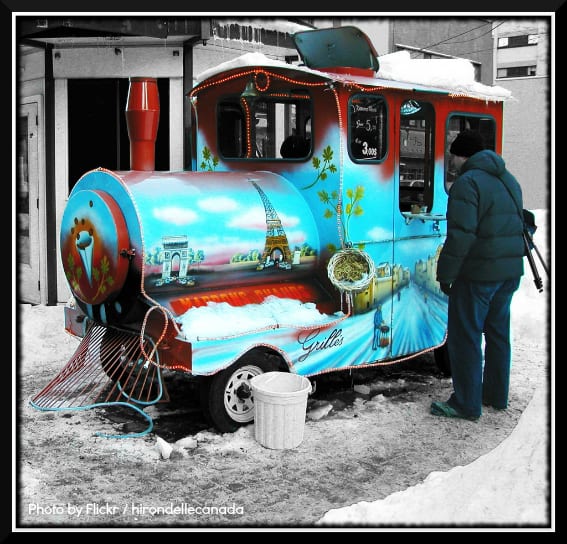 For the holidays, Santa's take over the Stewart Museum in a free exhibition on St Helens Island in the middle of the St Lawrence River. Or, head just outside town to the south to explore Railway Christmas at ExpoRail, the Canadian Railway Museum, features holiday crafts, storytelling, and writing letters to Santa to be sent from the mail car. No matter where you look around town, you are likely to stumble upon beautiful holiday decorations and entertaining activities for the entire family this season!
Look for the best hotel prices in Montreal
Search for other Montreal activities, or add new ones, that may have special holiday displays and exhibits and leave a review to let others know how you liked them! 
Pin this to bookmark all the holiday fun; we update it yearly: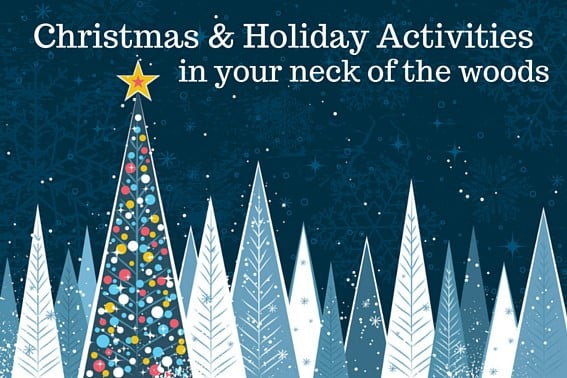 Find holiday activities and events in your neck of the woods.  We've got the inside scoop on cities across North America.
 Featured photo by: Shutterstock