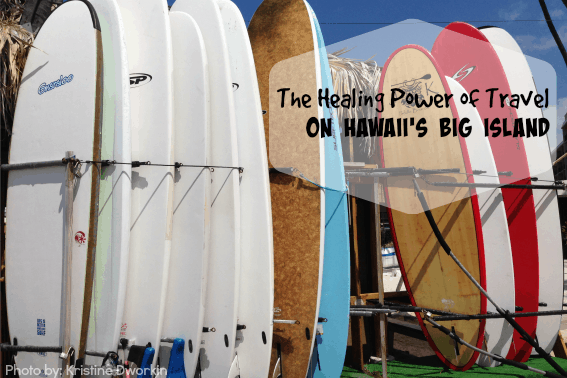 When my 13-year-old daughter was in the throes of cancer treatment, one idea lifted her spirits and propelled her to kick butt. It was a desire to visit her favorite vacation spot, Hawaii's Big Island, once she was well enough to participate in all of the activities that put it at the top of her must-do list. We entrusted this wish to the organization best suited for granting such wonderful requests, The Make-A-Wish Foundation.
Wishes Are Powerful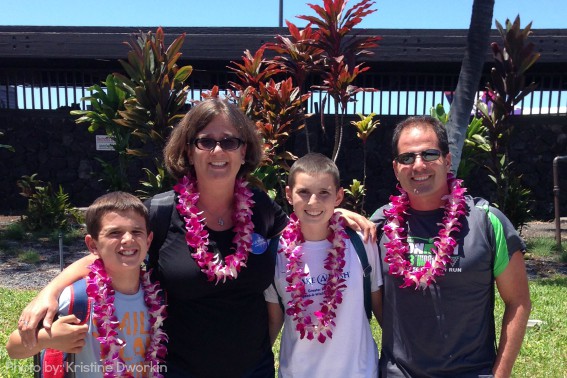 It's amazing what you think about when you don't have the energy to run a soccer ball down the field. My little girl's thoughts were of a place where a turtle once crawled out of the ocean and sat down next to her on a beach when she was a preschooler. A few years later, she tried fishing for the first time at this same desirable destination, admired swaying palm trees, and tucked Hibiscus flowers behind her ear like a true Wahine. My daughter wanted to put hospital rooms, medications, side effects, and all of the horrendous stuff that comes with being a kid with cancer in the rear-view mirror by spending time on Hawaii's Big Island because nothing soothes like the healing power of travel.
It made sense because this was where she discovered an adventurous spirit that lives within her and a love for nature that has stuck with her. She swam in a lagoon where fish leap from the water's surface and dive back in again, body surfed at La'aloa State Beach, snorkeled near Captain Cook, and boogie boarded at Hapuna Beach.
As a family we received an introduction to Hawaiian-style Christmas and New Year's celebrations during our Big Island visits. While participating in an activity at the Donkey Mills Art Center, we fashioned a Kadomatsu, an arrangement made of bamboo, pine, and flowers and placed on either side of a home's front door to offer luck in the New Year. We also made Mochi, a Japanese rice cake which is pounded into paste and molded into shape. We'd traveled out to Ka Lae, the island's southernmost point, visited green, black, and even red sand beaches, explored lava tubes, toured a vanilla farm, hiked on beautiful trails, and so much more. Who wouldn't want to reconnect with all of that after doing battle with a monster like cancer?
A Life-changing Experience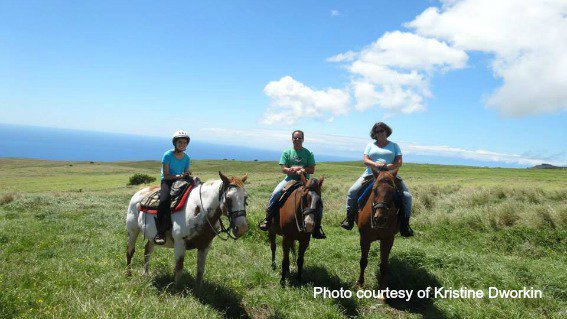 When a child has cancer, it's a crisis for the whole family. Life is in upheaval. A lot of time is spent in hospitals and doctor's offices, enduring tests and treatments, and a seemingly endless line of medical professionals. My daughter had a brain tumor called Medullablastoma. Her heart-stopping diagnosis sent us on an 18-month long transformative journey that no family should ever have to endure. She underwent surgery, 31 radiation treatments, and 9 rounds of chemotherapy. Our path was rife with highs and lows, fears and stressors, and in the end, triumph. It is so true, that once you go through such an experience, you are forever changed. I'm certain this is why my daughter stepped up the thrills when she laid out what she was wishing for in her Big Island experience.
Our Make-A -Wish Big Island Adventure was an action packed good time that not only kept us on our toes, it kept us smiling as we watched our active, spunky daughter move away from being a cancer patient and embrace being a regular teenage girl. She had us skimming the edge of Kailua-Kona from the air with UFO Parasailing, discovering unspoiled pastures with Paniolo Riding Adventures in Waimea, and zipping through the trees at Kohala Zipline. So much for relaxing on the beach, this was not that kind of trip. We were seizing the day!
This vacation also allowed us to close a dark chapter and forge a bright new one. We've always made it a point to be about making family memories rather than accumulating junk. This decision was never more poignant than the moment I watched my little girl row a kayak across the lagoon at the Hilton Wailokloa Village without getting winded.
Don't Wait to Make Memories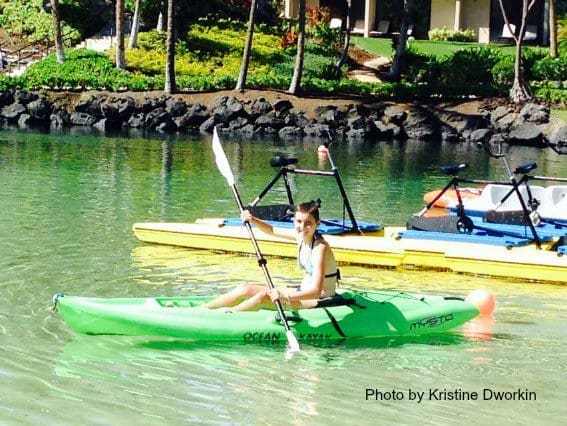 My daughter is now six months post treatment. She is getting back to her life, her friends, and everything that is classically teenage. She is two years older than she was at diagnosis and five years wiser due to the experience.  When I think about where we were last year at this time — early on in chemotherapy, navigating such an unknown medical world — versus where we are now, it is mind-blowing.  My daughter will be scanned quarterly for the next year (as she has for the past two years) to stay on top of the threat of relapse. Should her scans stay clear, she will then be scanned twice a year for two years. At the five-year mark from diagnosis, she will be scanned annually for the rest of her life. Like many other cancers, if brain cancer returns it comes back more aggressive and difficult to treat. We don't focus on that though, we are out in the world building on this beautiful wish we were granted by taking on more adventures and experiencing them as a family. Don't wait for such a situation to do the same with your loved ones, get out there and make memories together!