Can you believe that Trekaroo is turning one year old?!?! Let's break out the champagne (ginger ale for the pregnant moms) and some cupcakes for adults and kids alike. To start, I'd like to propose a toast to the following.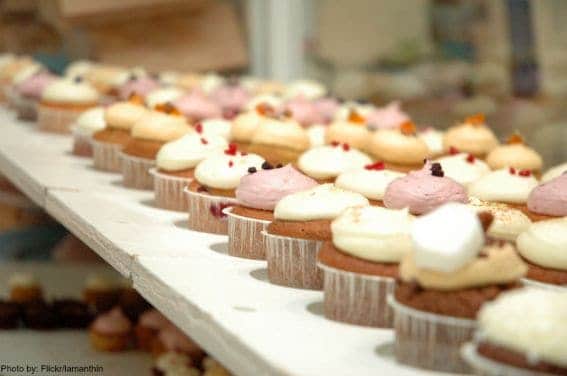 1. The Trekaroo Community
Cheers to all of you for all your
ADVICE – you guys wrote thousands and thousands of super helpful reviews
HEART – In the wake of the Haiti earthquake, you all rallied together and worked to donate $3000 as a community to Compassion International's Haiti Relief Fund
and HUMOR – Some of your stories from the road were hilarious. This conversation about when it's okay to pee on a tree is priceless .
Our dream was to create a place for parents to dish out the real deal on kid spots around the country and we love to be a part of this great community. From all your rants and raves, Trekaroo is now covering over 9K activities and over 33K hotels and 90 destinations across 12 states & the District of Columbia. Your travel-savvy tips and photos have caught the attention of the folks at DailyCandyKids, LATimes, NYTimes, CNBC, iVillage, Kaboose, and more.
2. Our Partners
We've had the privilege of working with some amazing people over the past year. From our accountants (Vince, Stacey, Kim), our licensing partner (GPP-Gail), our lawyer (the other Esther) to our PR experts (Julie, Steph, Danielle), our brand goddess (Joyce and Alice Q), our design consultants (Stephanie, Fernando and George), our engineering consultants (Internaut, Axis Partners, Chad), our numerous writers and bloggers (Lydie, Catherine, Kate, Eunice, Spencer, Megan), and of course our investors and advisors. Without all of you, Trekaroo wouldn't exist either because we had forgotten to pay our taxes or the website would have blown up because I pressed Ctrl+Alt+Del by accident and didn't have a back-up copy on tap.
3. The Trekaroo team
Cheers to the gallons of midnight oil that you burn as we slog it out in basements, coffee shops, and home offices to make it all happen. Thanks for being able to laugh and sometimes cry at the reality of launching Trekaroo in unequivocally the worst economy ever.
Happy Anniversary,
Esther, Brennan, and LiLing