Are you itching to travel, but think it's not possible because of budget constraints? Before you give up your dream, we're here to unpack an increasingly popular budget travel option – home exchange! Lodging is usually the largest portion of any family's travel budget. Our guide to home exchange and exchanging your home with a family in the city you are traveling to could make that summer vacation a reality at a fraction of regular costs.
The Benefits of Home Exchange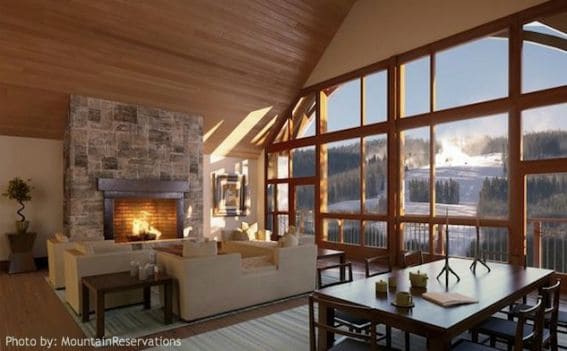 Home Exchange is a great money-saving option whether you're planning a one-week or one-month vacation. Even a weekend away is becoming increasingly popular. You could exchange your home with other travelers within the 50 states or abroad. It is an exceptional deal because you get the same independence of staying at hotel, more space and comfort than a hotel room, and best of all, the money you save may allow you to do that special activity that may have been out of your budget otherwise.
What if you're concerned about having 'strangers' sleeping in your home, cooking in your kitchen, and relaxing in your backyard? Well, you will be doing the same in their home, so it's in their interest to treat your belongings with the same care as their own belongings. Everybody wants to have a positive experience.
Another little known bonus is that families who exchange homes often become friends. After emailing back and forth with information about your family, your home, and your neighborhood, you develop a relationship with the family you're exchanging homes with. Before you know it, they graduate from mere 'strangers' to welcomed 'guests.'
How to Start a Home Exchange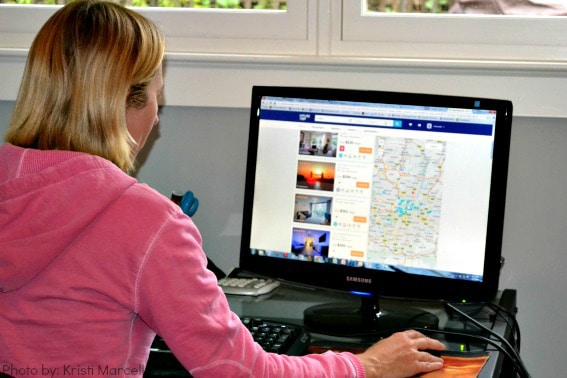 Explore Home Exchange websites
As soon as you know your travel dates, begin looking for home exchange opportunities so you have more houses to pick from. There are many home exchange websites and I would encourage you to choose one. They have home-exchange agreements for you to use, tips, and lots of helpful information. The fee is minimal so there is no reason not to go for it.
Here are some popular home exchange websites:
Be flexible

Being flexible with dates, type of home, and location allows you to be more selective about who you choose to exchange homes with. In order for an exchange to happen, your dates have to match up and so do your preferences, so if you are flexible, you'll be opening up more options. Do not think that because you have a small apartment, nobody will be interested in it. Nancy from San Francisco exchanged her apartment in downtown San Francisco with no cable TV for a house in Montreal: the playroom was almost as big as their whole home and they had TVs everywhere. Did the Canadians mind? Not at all, they were thrilled with her central location and Nancy's family was happy with the extra space.

Stay open to locations just outside your ideal location
Take Paris for example, although I would not recommend staying all the way in the suburbs where you have to take the RER to get in and out of Paris, you might consider great apartments in the XVIIeme area of Paris, an area that is not classified as a tourist neighborhood. It is still a charming place to live and is just a 10 minute metro ride from the center of Paris (still within zone 1).
Contact many home owners at the same time
Do not wait for a negative answer to contact somebody else. Work on several possible home exchanges at the same time as some owners may already have other plans or may not be interested in the days you offer them.
What to Keep in Mind When Home Exchanging with Children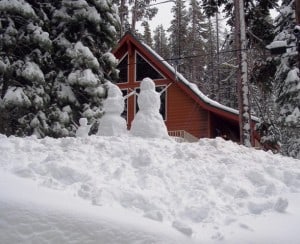 Disclose you have kids right away
When you start emailing prospects, disclose right away that your party has children and how many you have. It's ideal to exchange your home with families who have children with similar ages because they are likely to have the equipment you might need like cribs, high chair, toddler seats, and bikes. You'll also appreciate having age-appropriate books and toys that can keep your children busy. Although the match-up isn't always perfectly aligned, the fact that children live in the home means that it is at least setup for families and some items that you need (if not all) will be available. Sometimes your host family might be able to arrange to borrow what you need from friends.
Find out about Bed Configurations
Always get specifics on bed configurations. Keep in mind that some families have their children stay in cribs for a long time. Other families might have bunk beds, something that your children may be uncomfortable sleeping on if they do not have bunk beds at home. If the family does not have a crib for example, you can always bring a portable crib or rent one.
Safety For Young Kids
If you have little ones, always ask your home exchange partner if their pools, hot tubs, and garden areas are fenced in and secure. Otherwise, the joys of having a pool or a large garden may be offset by constant safety concerns.
Don't assume, ask lots of questions
Our family, for example, does not own a television set. We watch DVDs via the computer. Maybe watching TV is something you like to do as a family or you are addicted to a particular show and just have to have a TV. Make sure you clarify about all the details that are important to your family and don't take offense if the other family has a litany of questions for you too.
Ready, Set, Go. Completing Your Home Exchange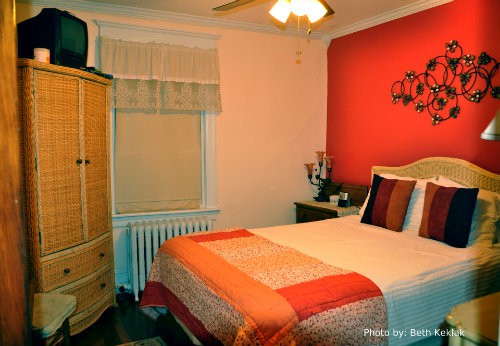 You've found a great home exchange partner. Now, to have a successful home exchange experience, it's important to prepare your home well and play the part of a good host even if you will not be there to welcome your guests. Before you leave your home, be sure to complete the following:
Set House Rules. If you are swapping with people who have children, make sure that you leave a note telling them what you do not want other children to do: stand on bed or on the couch for example or eat in the living room.
Put away anything precious or breakable. Before you leave your home, if some items are very dear to your heart for any reason, just hide them or lock them in a closet or put them out of reach (or put them in a safe or bank deposit box if extremely valuable/important). When you arrive at your destination, sweep through the house and put away breakables in a safe place. Nancy, from San Francisco, mother of two young children, has a great tip: she takes pictures of the room the way she finds it. Upon leaving, she looks at the pictures and puts everything back in order.
Leave appropriate baby or child equipment available at full view. After a long journey, you don't want to hunt through a stranger's home looking for equipment. Ask that your swapper put essential equipment out in the open. Do the same for your guests.
Assemble a welcome binder. Once both families have agreed to the exchange, get ready to assemble a binder of important and helpful information. Start with information about how to get the heat and hot water running. Include information about the day of the garbage pick-ups, your favorite groceries stores and restaurants, parks, and things to do with children in the neighborhood. Tell them if they can use your phone for local, long distance, or even international calls. They may pay a monthly fee for unlimited international calling.
Be a good host. Leave books, magazines, and a list of websites that offer suggestions of things to do in your area with children. Mark down the surrounding parks and playgrounds on a map. Provide some tips on public transportation and leave some road maps. If your children are old enough, encourage them to write a note to the visiting children to share about neighborhood friends, attractions, and favorite restaurants.
Ask a neighbor to be available in case issues arise. It's always a good idea to let your neighbors know that you are leaving for vacation and that you're expecting some guests during your time away. Ask a trusted neighbor if they would be willing to be available to help in case there is an emergency. You might want to leave your neighbor an extra key just in case. Ask if it's okay for you to share their telephone number with your guests and share their contact information with your guests before they arrive. At least your home exchange partner will have someone local to call if they have difficulty getting into your home upon arrival.
Feeling Nervous? FAQ to put you at ease.
Should you exchange cars?
It sounds tempting to swap cars but you have to make sure that you feel very comfortable with your decision. Other families may allow their children to eat in their car and you may not. If you have an old car, will the insurance reimburse you enough money to get a new one if there is a bad accident?
Will my home insurance cover any damage that may happen?
Home Exchangers are considered your guests, even though you are not in your home at the time of your visit. Your homeowner or renter's insurance should cover them as such but make sure you call your agent to double-check with them. If you are a renter, make sure that your landlords are fine with you doing a home exchange.
What do I do if I have pets?
If you have pets, it's worth asking if the person coming to stay is willing to take care of your pets and if you are you going to take care of theirs? It is important to clarify what is involved in caring for the pet. A goldfish could be fairly easy, but would the German Shepherd take easily to strangers in the house? If anyone in your family is allergic to certain animals be sure to check if their home has been exposed to those animals.
Who does the cleaning up?
Some exchangers will prefer to pay for somebody to come clean the home at the end of the visit while others are fine about doing the cleaning themselves. This is something you will have to decide on together. Your welcome binder should include expectations of what your guest should do to clean up the house and close it up when they leave.
Are most people nervous about home exchange?
It is normal to feel hesitant at first with the idea of doing a home exchange but keep in mind that families are in the same mindset as you are: they want to have a good experience too. Being open about your feelings and preparing your home for your guests are the keys to a successful home exchange experience. It's important to realize that even with a helpful guide to home exchange, they're not for everyone. If you are very particular or protective about your home, then this might not be for you. You've got to be realistic that plates, glasses, or toys might be broken, or cleaning may not be done the way you would do it yourself. If you can be flexible, this is a small price to pay for a free rental.
Featured photo by: Shutterstock