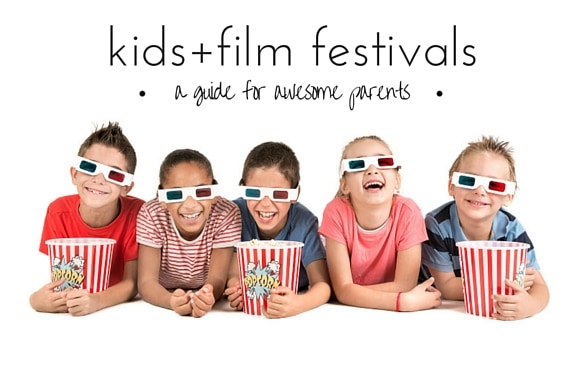 Photo by: Bigstock/Luis Louro
Just about every kid loves going to the movies. There is something truly magical about sitting in a dark theater with a tub full of popcorn on your lap; the stories that unfold on the big screen can encourage, inspire, and delight while opening the door to new cultures, ideas, imaginations, and places. After a recent trip with my own family to the Newport Beach Film Festival, I'm hoping to inspire other film-loving families to do the same.
Why Visit a Film Festival with Kids?
Variety is the spice of life. And if your kids can't get out of an endless loop of Frozen or The LEGO Movie (as awesome as these films are), or if the entire Netflix streaming library has been poured over and you still come up blank for a new Friday night movie (I of course, can only speak out of experience), consider a trip to a film festival to broaden your cinematic horizons.
Film Festivals expose your family to films they would have never heard of otherwise. From small budget productions with a ton of heart, to indy films that just don't fit in the "big box" film industry, to up-and-coming hits (your kids will feel uber cool to see these before the general public), there is a new to you film that is just right for your family.
Just for fun: Check out the YouTube links below the article for some of the awesome films we screened at the Newport Beach Film Festival.
Are Film Festivals Family Friendly?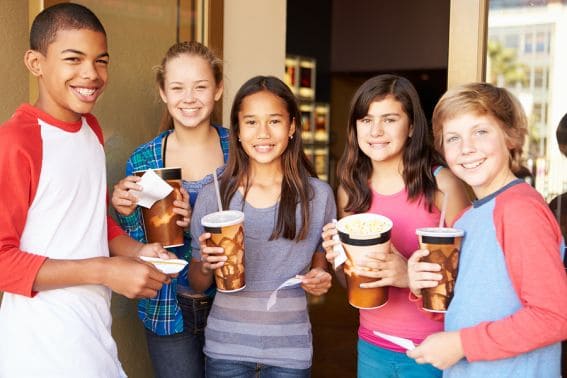 Photo by: Bigstock/monkeybusinessimages
Are film festivals family friendly? The short answer is YES! If you are looking for the long answer, here's a few tips. No, your kids most likely aren't welcome at the champagne-toasting and fancy-appetizer-nibbling after parties (these are generally reserved for invited guests or paying visitors age 21+), but that doesn't mean there isn't plenty for your kids to enjoy while visiting a film festival.
Look for online guides to family-friendly programming via the festival's website. Age recommendations are likely included, but many films included in festivals have not (or might not ever) be rated by the MPAA, which is actually not a requirement for filmmakers. Use discretion and try to do your homework with young kids.
Consider individual ticket options. Many festivals offer passes that allow visitors to see unlimited screenings during the event at a discount price. With young kids, you'll want to reconsider this "deal" as children's attention spans tend to be significantly shorter than most adults. After four hours of screenings in Newport Beach, our very well behaved and mature for her age five-year-old was completely done. Had we splurged on the festival passes, we would have been tempted to push through to see ALL the screenings. With individual tickets, we were able to respond to her needs and leave early without buyer's remorse.
Schedule breaks. In a similar vein, be sure to schedule frequent breaks for your children. During our visit to the Newport Beach Film Festival, we took regular breaks for meals, for fun excursions (boating through Newport Harbor and riding the Ferris Wheel in Balboa Island's Fun Zone to name a few) before returning to screenings.
Splurge on a fabulous hotel. Families may be tempted to get a budget hotel because a majority of their time will be spent off property in a movie theater, but a successful festival visit with kids is almost dependent on a fabulous place to call home. From close proximity to the theater (you don't want to have to calculate traffic and stress about timing) to a great pool/water feature for screening breaks (see above), to onsite food & beverage options (especially to fuel up before starting your day), to room service that delivers a late-night meal  or drink when your kiddos have crashed after a long day, I guarantee this splurge will add to your festival getaway. We stayed in our own private 2-story bungalow at the Hyatt Regency Newport Beach. Like the celebrities we saw on screen, we even had our own private pool!
Where and When to Visit Film Festivals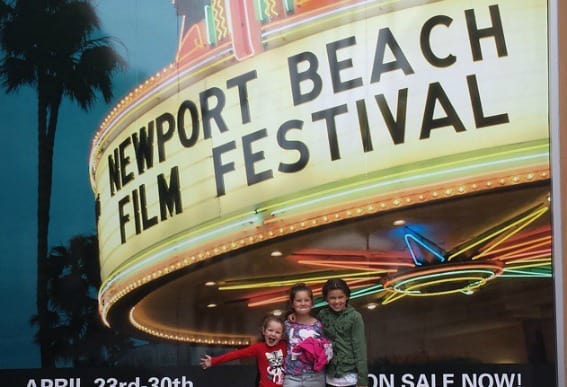 Photo by: Katie Bodell
With literally thousands of film festivals worldwide, chances are good that there is a film festival near you. Large and small, film festivals take place year-round, typically running annually at a variety of locations.
The Big Festivals
Toronto International Film Festival- Likely the most popular in North America, this festival, held yearly each fall, takes place in "Hollywood North," home to one of North America's most active filming scenes. Find family-friendly lodging in Toronto.
Seattle International Film Festival- The largest film festival in the US by amount of screenings, the month-long festival in Seattle runs late spring each year. Explore lodging & the top 10 things to do in Seattle with kids.
Sundance Film Festival- Sundance is the largest independent film festival in the world. Currently running each January, Sundance takes place in Utah in the Park City area. Explore the Park City Area with your Kids. 
Other great biggies include the Tribeca Film Festival (New York), Austin Film Festival, Cannes Film Festival (France), Venice International Film Festival, San Francisco International Film Festival, New York Film Festival, Montreal World Film Festival, and Vancouver International Film Festival
Smaller, but mighty, Festivals
You don't have to attend a massive film festival to have an enjoyable time with your kids. In fact, many of the very same film screenings are offered at small festivals throughout the country. There is likely a festival near you as they are offered in nearly every big city, as well as smaller cities, throughout the United States. We very purposefully chose to explore the small but mighty Newport Beach Film Festival as our first adventure into the world of festivals. Due to the relative size of the event, we enjoyed some fabulous perks:
We spent less time waiting in lines as the theaters were not typically sold out.
Smaller audiences meant we could ask our own questions at audience Q&As.
We were able to meet with filmmakers and spend time chatting with them about their artistic endeavors.
Hotel prices weren't hiked up and we were able to get a deal on off-peak rates!
Bathrooms and snack bars were easily accessible (hurray!)
Dedicated Kid's Film Festivals
In addition to festivals that feature a wide variety of films, there are also quite a few events that cater just to kids and families. Parents will still need to do their research on what is appropriate for their own family, but the event is likely to not feature productions that veer very far from what is typically considered family friendly.
New York International Children's Film Festival- One of the largest festival for kids & teens in North America, the screenings have sold out for the past 15 years. Plan early to attend the New York International Children's Film Festival. Also in New York, don't miss the Kids Film Fest, affiliated with the Brooklyn Film Festival.
San Diego International Kids Film Festival- In addition to the films for kids of all ages, don't miss the animation and filmmaking workshops at the San Diego International Children's Film Festival each summer.
Los Angeles International Children's Film Festival- For two weeks each fall, visit LACMA to enjoy the LA International Children's Film Festival, home to not only great screenings, but typically numerous world premieres. Workshops and celebrity appearances are common. LA's Redcat Children's Film Festival is another great option.
Chicago International Children's Film Festival – Each October, thousands of film fans head to this Academy-qualifying festival (the only one for children's films exclusively) to watch as the unknown can become famous. The CICFF regularly features more than 200 films from over 40 countries– all for kids!
Tip: In addition to these professional events, a variety of kid-produced festivals take place across America. Inspire your budding Spielberg to make their own film and submit.
Great Family Films You Likely Haven't Heard Of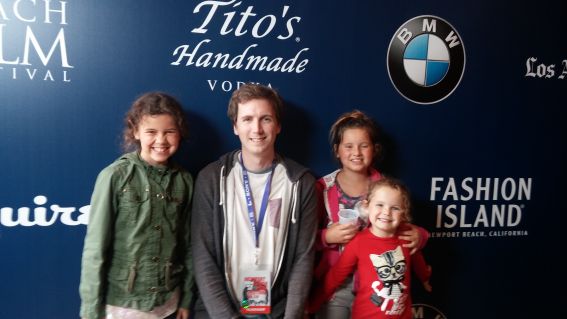 My girls with "The Present" filmmaker Jacob Frey. Photo by Katie Bodell
We screened these great family-friendly films at the 2015 Newport Beach Film Festival and think you'll love them.
All the Time in the World
Want to pursue adventure with your family? This Canadian film is truly inspirational!
Note: This film is releasing to US theaters March 2016- look for it at your local cinema.

The Dam Keeper
This Oscar-nominated short film is made up of over 8,000 individual paintings that beautifully combine to tell a poignant story of friendship and acceptance.

The Present
Made by the now-Disney animator Jacob Frey, and based on the powerful comic by Fabio Coala, this must-see short film teaches kids about overcoming life's obstacles. And it is amazing.