Shopping for kids is easy. You ask them for a list of ten things they want for Christmas and they give a single spaced dissertation complete with hyperlinks directing you to everything their heart's desire. Even the little ones can point at a toy catalog and do the "I want it! I want it!" dance. Shopping for adults, on the other hand, can be pure torture. You ask them what they want and they give you the token "I already have everything I need" answer, knowing darn well you still have to figure out something clever to give them. Recently, I put out a call to the social media world asking for great gift ideas for people who love to travel. I got back more than a few interesting responses (disposable underwear comes to mind…). After weeding through the mass of emails I received, I found quite a few great products that may possibly end up being the perfect gift for the travel lover in your life. So without further ado, I give you my 2010 list of Gift Ideas for Travel Lovers:
For the travel lover who never leaves home without a camera: XShot Camera Extender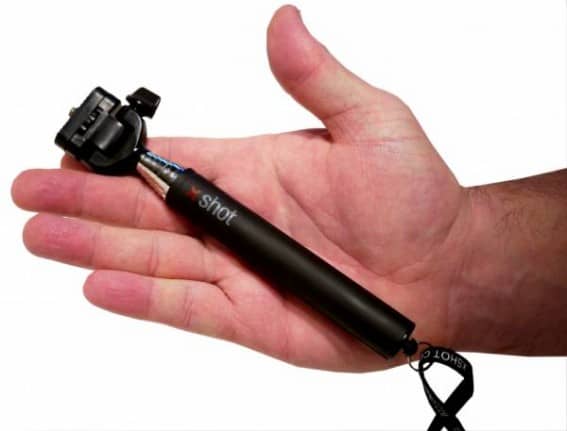 I take thousands of pictures every year and I am in about 4. Why? Because I don't have a camera extender! The Xshot allows you to take the picture, be in the picture , and still capture a full background at the same time. HOW IT WORKS: Attach your compact digital camera or hand-held video camera (including the Flip) to the Xshot, set the self timer or video mode on your camera, extend the telescopic arm, smile, point and shoot. Finally, you will actually have proof that you really did go to the Grand Canyon! Part of what makes this product so great is that it is incredibly compact and light weight, unlike bulky full size tripods which aren't always travel friendly.

For you fancy iPhone users, XShot recently came out with the new XShot iPhone 4 Case with a unique detachable tripod adapter so that iPhone users can also get in their pictures or videos and share them on the go. Both the camera extender and iPhone 4 Case are under $30, making them very affordable as well!
For the travel lover seeking comfort: Candi Andi Moon Wrap Neck Pillows
Handmade from luxurious silk brocade and crushed velvet, these travel pillows help make airplane and car travel more comfortable. In addition to being beautiful, these neck pillows are also eco-friendly. They are filled with a blend of all natural organic lavender blossoms and flax seeds, which allows the pillow to be heated or chilled for therapeutic use. Personally, I have my eye on the cherry red crushed velvet number…
For the travel lover who is also a fashion lover: Old World Traveler Eco-Bangle Bracelets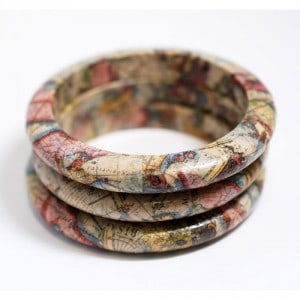 The Marin Store is filled with products created by Northern California artists, including Nicole Cochener of Squishy Sushi. Her Old World Traveler Eco-Bangle Bracelets are handmade from real recycled antique maps and as the Marin Store website puts it, they are "perfect for telling you where to go (or showing where you've been)". For a California girl like myself, the California Map version of the Eco-Bangle Bracelets might just be an accessory she can't live without.
For the travel lover always on the road: Koolatron Compact 18 Quart 12 Volt Cooler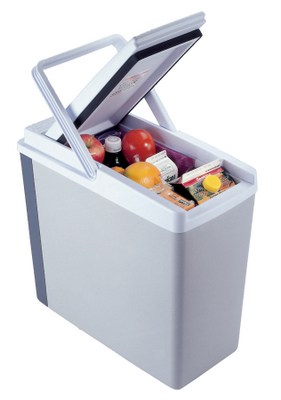 As soon as I saw this product, I added it to my personal wish list. Much of my family's travel involves time in the car, and having something compact yet roomy to keep our drinks and snacks cool without having to constantly buy ice and dump melt water would be ideal. The great thing about this cooler is that you can reverse the power cord and use it as a warmer as well. Whether the traveler in your life prefers day trips or extended road trips, I am sure they would be thrilled to receive this 12 volt wonder.
For the travel loving man who appreciates TSA friendly grooming: Men-u Ultimate Shaving & Skin Care Kit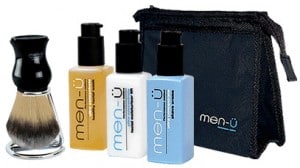 My husband flies frequently and has had to learn to embrace travel size products. Gone are the days of carrying on full size bottles of our beauty potions and products. Instead, we are forced to buy everything in a TSA friendly 3.4 oz size. When I heard about Men-u and their ultra concentrated shaving kit, I couldn't help but get excited. Their products may be small in size (all TSA approved for carry on), but they pack a whole lot of product into their small stature. Their 5″ bottle of shaving cream holds enough product inside for 165 shaves, which would be the equivalent of a six month cruise! Plus, all their bottles have locking pumps to prevent accidental spills- an especially crucial selling point for those of us who have experienced a suitcase covered in goop.
For the travel lover who embraces life in the great outdoors: The Eagles Nest Outfitters Double Nest Hammock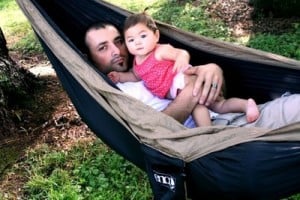 Anyone who has laid outside and enjoyed the fresh air and sounds of nature from the comfort of a hammock knows that they are great to have around. My family had a hammock for years but it never left our backyard because it was bulky and a major pain to set up. Eagle Nest hammocks are different. The Double Nest can support up to 400lbs, sets up easily in less than 3 minutes with the convenient Slap Straps, and fits into a grapefruit sized sack making it incredibly travel friendly. As a lover of both rest and the great outdoors, I have officially added this product to my wish list.
For the travel lover with a board game loving streak: 10 Days in Africa, Asia, Europe, or the USA Travel Series
What's better for a travel lover stuck at home than a board game based on travel? Families will love competing against one another as they build their route and travel by train, plane, boat or on foot, from country to country or state to state. Players develop a strategy and try to be the first one to make connections for their 10 Day journey across the continent. Besides being fun, the games are also educational and a great way to teach kids geography. There is an Africa, Asia, Europe and USA version of the game, so pick a version and have some fun.
For the travel lover who loves practicality: Digital Luggage Scale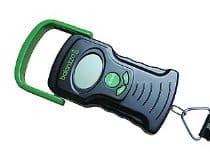 There are plenty of digital scales out on the market but we happen to like the one we sell in our Trekaroo Store. Its inexpensive, lightweight, and can hold and weigh a bag up to 100lbs in weight. I will never forget arriving late at the airline check in counter in Honolulu with a bag that was 3lbs too heavy. My husband and I were forced to open our suitcases in the middle of the terminal and quickly shuffle items around to hit that magic 50lb number and avoid overweight baggage fees. It was an episode I hope to never repeat so long as I remember to pack our luggage scale!
For the travel lover who loves to show their individuality: Uniquely Designed Passport Holders by Eleven Eleven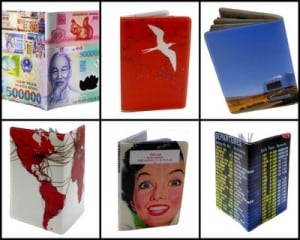 Who wants a boring old standard issue passport holder when they can have a uniquely designed holder perfect for showing off their individuality? With over 40 different designs to choose from, you are sure to find one that will suite the recipients personality. From peacocks to periodic tables, there is definitely something for everyone. This product would make an especially great travel friendly stocking stuffer.
For the travel lover who is an oenophile (aka wine lover): The Vinnibag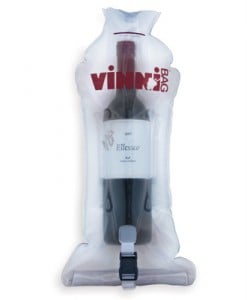 Back before we were getting full body scans and putting our shoes through xray machines, travelers simply carried their fragile liquids on board. Times have changed and now when we want to bring home that special bottle of olive oil from a village in Italy or pinot noir from Sonoma, we have to put it in our checked luggage and hope for the best. Luckily, now we have the Vinnibag. The Vinnibag suspends wine bottles and other fragile items in an inflatable air cushion which conforms to its contents. Fears of opening a suitcase to find red wine all over your clothes are history. Fantastico!
For the travel lover that just wants to get away: The Getaway Gift Card from BedandBreakfast.com
Let's face it- the ultimate gift for any travel lover is the gift of travel. The Getaway Gift Card is accepted at over 4,000 Bed & Breakfasts and small inns across the US and Canada. It has no blackout dates, never expires, and never decreases in value. Plus, you can customize it with your own photo and it comes with free shipping. There a plenty of B&Bs that allow children, so the card can be used for a family vacation or romantic weekend getaway. This gift is a definite home run.
Are you as excited about all these products as I am? Then be sure to stop by on Decemeber 6th and check out our GIFT GUIDE MONDAY MADNESS!
Sharlene Earnshaw (aka doubleadventure) is Blogger-in-chief for Trekaroo and the blogger behind Double the Adventure.

Travel with kids to: CA | CO | DC | FL | HI | IL | MA | NC | NY | OR | PA | TN | TX | VA | WA
Comments
comments